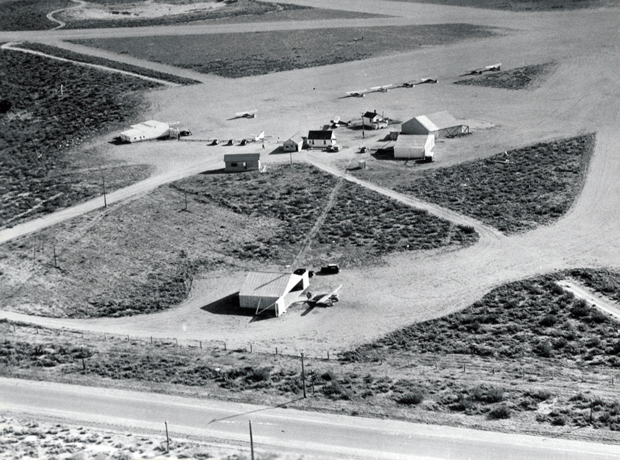 Aviators Pay Lassen Visit
September 5, 1949
About 45 out-of-town aviation enthusiasts enjoyed the breakfast flight to the local airport Sunday morning, in spite of the drizzling cloudy weather. At least 150 were expected by the local flight club had the weather been favorable.
Twenty airplanes arrived between 6 and 7 a.m. twelve from the Reno-Sparks area; two flew from San Francisco, and others came from the Bieber, Little Valley area.
Stunts and flying skill contests occupied the morning with winners receiving free passes to the rodeo.
Gail Stone of San Francisco won the spot-landing contest in his culver Cadet. The paper cutting contest which consisted of unrolling a long string of paper from the plane and doing drop wing-overs to cut it, was won by Norman Keel from the Sparks Air Park. Keel cut the paper five times. Due to low hanging clouds he was only able to climb 1200 feet before starting his wingovers.
Clyde Deal flew the plane from Morley of Little Valley dropped the winning flour filled 'bomb' in the bomb target contest.
Paul Langslet put on an exhibition of acrobatic flying in his open cockpit Stearman Navy surplus trainer, John McLeod did some stunting in his Rearwin.
W.B. Barbee and Les Coffin arranged the breakfast and financed it and David Barr, operator of the airport, was the chef. Les Mastolier was in charge of the committee of contest judges, and John McLeod judged the spot landings.
A number of Flying Club members were on hand to welcome the out-of-towners visitors. Presidents Clyde Deal of the local Flying Club showed the out-of-towners around the fairgrounds in a chartered school bus.