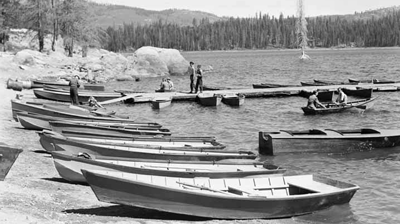 Searchers Locate Susanville Youth
September 9, 1930
After having been the object of a search by a posse of 25 men and horses today, Leland Wood, 17, son of Frank Wood, prominent local businessman and city councilman, was reported found at four o'clock this afternoon at Bogard, 20 miles from here.
Wood vanished in the mountainous Eagle Lake country Sunday with two companions, Dennis Kohler, 20 and Marvin Tilley, 17, both of Susanville.
The youthful trio left Susanville early Sunday morning on a deer hunt. Searchers came upon Kohler and Tilley early this morning but could find no trace of the Wood boy.
Tilley is the son of M. J. Tilley, city clerk and city Engineer.