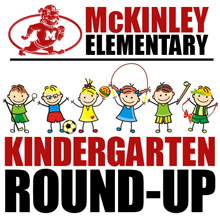 Registration for McKinley School's Transitional Kindergarten and Kindergarten for the 2022-2023 school year will be held Tuesday, May 10th, 2022 from 3:30 until 5:30p.m., in the school's cafeteria.
Transitional Kindergarten registrants must turn 5-years old between September 2nd, 2022, and February 2nd, 2023.  Kindergarten registrants must be 5-years old on or before September 1st, 2022. 
Come learn all about McKinley School and meet the TK and Kindergarten teachers.
If you have any questions, please call McKinley School at 1.530.257.5161.