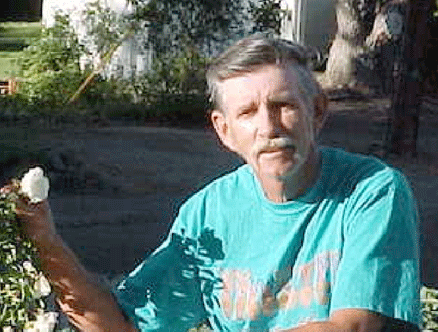 Michael Gene Cobb passed away July 20, 2022, at the age of 74.  Mike was born December 15, 1947, in Susanville California. He spent a few years in Reno Nevada, Brookings Oregon and Friday Harbor Washington, but Susanville was always his home. Mike loved the outdoors, if he wasn't cutting firewood in the forest, he was in the desert looking for arrowheads.  He loved camping, hunting and fishing, especially with his son Casey. But more than anything he loved his family; Barbara, his wife of 48 years; children Connie, Kelli and Casey and his grandchildren, Chase, Caitlan, Brooke and Kody, and let's not forget Ryder. He was also a proud veteran.
Mike is survived by his wife, Barbara (Giannotti) Cobb, children Connie Davis, and Casey Cobb (Marci). Grandchildren Chase Davis, Caitlan Macias, Brooke White and Kody Cobb, great-grandchildren Braxton, Kingston and Souline. He is also survived by his brothers Gary Cobb and Terry Cobb, father-in-law William (Bill) Sievers, mother-in-law Jeanette Sievers, brother-in-law Rick Giannotti, sisters-in-law Rhea Giannotti, Dianne Brooks, Rhonda Giannotti, and Gloria Cobb; along with many nieces and nephews.
Mike was preceded in death by his daughter Kelli Cobb-White, his parents Raymond and Margarite (Jean) Berettini, father-in-law Marino (Buzz) Giannotti, mother-in-law Lisabel Giannotti, sister-in-law Rosalie (Gigi) Cobb, brothers-in-law Roger Brooks and David Giannotti, and nephew Jesse Cobb.
In lieu of flowers, the family requests donations be made to the Alzheimer's Foundation.