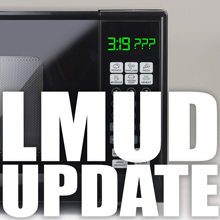 Some customers of Lassen Municipal Utility District have noticed an odd occurrence over the last few weeks as clocks on analog devices across the system have gained nearly a minute each day. Turns out it's not a time warp, your imagination or a broken clock – instead it is the effect of the utility district receiving it's electricity from an alternate power source while PG&E's feed is unavailable.
LMUD Public Relations Manager Theresa Phillips explained that today is the 19th day of LMUD receiving it's electricity from Honey Lake Power while PG&E is still performing safety and reliability checks on the Caribou transmission line following the Camp Fire.
The utility will remain on the alternate feed until PG&E determines that it is safe to return to our normal power supply.
"As a side note," said Phillips, "if you have an electric clock, you may have noticed that it is running fast. This phenomenon is caused by LMUD's direct connection to the generation source, HLP."
"Normally, electricity is transmitted at a frequency of 60 hertz; electricity from HLP can fluctuate between 60 and 60.2 hertz – this is what causes the clocks to run fast. The frequency is still within acceptable parameters and will not harm electronics or other devices."
The fluctuation affects devices that use the line frequency to regulate their clocks. These can include appliances like ovens and microwaves as well as clocks that are plugged directly into the wall.