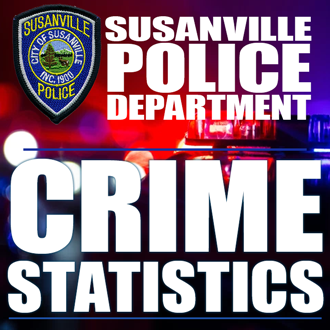 Officers from the Susanville Police Department responded to more than 1,400 incidents in the month of February according to statistics released this week by Police Chief Ryan Cochran.
403 calls for service, 1,022 officer initiated incidents, 813 business and building checks and eight vehicle and pedestrian checks comprised the 1,425 incidents logged by the department during the month.
Officers issued seventy-six citations: three infractions, eleven misdemeanors, fifty-one traffic violations and nine parking violations.
Officer reports totaled 111, with a variety of reasons for the report being filed.
There were a total of 104 front desk / counter calls.
There were seventeen misdemeanor, and fourteen felony arrests in February.