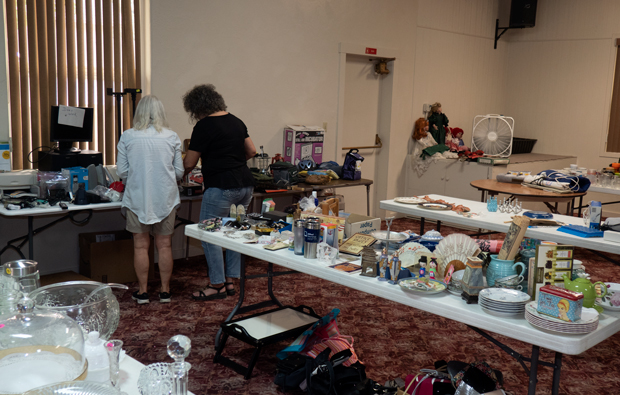 There is a little something for everyone at this Saturday's Monticola Club annual Indoor Yard Sale.
The Monticola Club House on South Lassen Street is full to the brim with good, used stuff – everything from decorative and household items to a vintage dinette set – all at a really nice price.
The event will be held from 7:00 to 1:00p.m., and proceeds from this event benefit the Monticola Club Community Service Activities.