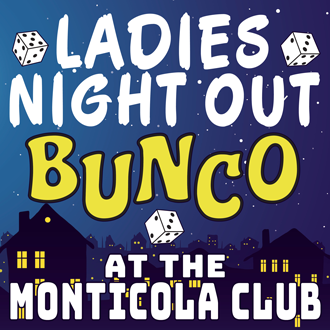 The Susanville Monticola Club will be hosting a Ladies Night Out Bunco Party on September 29th, starting at 6:30p.m. in the clubhouse on South Lassen Street.
The evening will feature Appetizers, non-alcoholic beverages, tea, a sweets plate, coffee and no-host margaritas.
There are a lot of neat prizes for winning Bunco players including gift cards to local businesses, an Apple Watch and gift certificates to local grocery stores.
Tickets for Bunco Night are only $20, which includes food, and can be purchased at the Monticola Club.
For more information call 1.405.757.8701 or email [email protected].