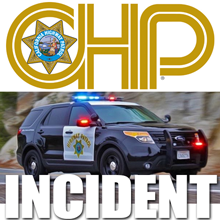 A man whose identification is being withheld while the California Highway Patrol notifies his family, was killed late Friday night in a head-on collision with a big-rig near Karlo Road on Highway 395 North.
At around 10:38p.m., the Susanville CHP Communications Center received a report of a two-vehicle, head-on traffic collision.
"The report was that the collision involved a Toyota 4runner and big-rig commercial vehicle," explains CHP Public Information Officer Bruce Thuelchassaigne. "The driver of the Toyota succumbed at the scene."
According to the report, the driver of the commercial vehicle, while visibly upset, declined medical assistance.
"The cause of this collision is currently under investigation. Anyone who may have witnessed this collision, or have relevant information is urged to contact Officer Pack at the CHP Susanville Office 1.530.252.1800."