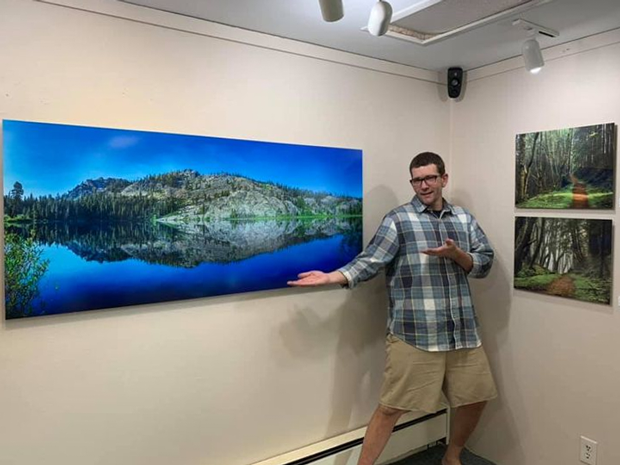 From now until the end of May the Lassen County Arts Council gallery on Cottage Street will be featuring a collection of photographs by award winning local outdoor-adventure photographer Randy Robbins.
Robbins was born and raised in Plumas and Lassen Counties and has a passion for the great outdoors, nature, and wildlife. His photography journey began as a child when he was given a hand-me-down camera that had belonged to his grandmother, who was a newspaper photographer in Fort Bragg, California.
Randy's first photography award came at the age of 12, "Best of Show" at the Lassen County Fair.
Diving back into photography in his adult life, after the transition to digital, Randy's photographic pursuits center around wildlife, landscapes and night sky images.
In 2019, Randy won the California Wildlife Photo of the Year contest, which included an introduction on the Senate Floor in Sacramento. Other awards include: 2019 California Trout Photo Contest; 2020 "Peoples Choice" California Trout Photo Contest; and 2020 Gore-Tex North America "Fear No Weather" Photo Contest.
Robbins' work can be seen at the gallery, 807 Cottage Street, Thursdays and Fridays, 4:00 to 7:00p.m. and Saturdays, 9:00a.m. to 4:00p.m. through May.
If you have questions, please contact the Cottage Street Gallery, 530-257-5222, or visit the LCAC website.