Orrin Allen Bill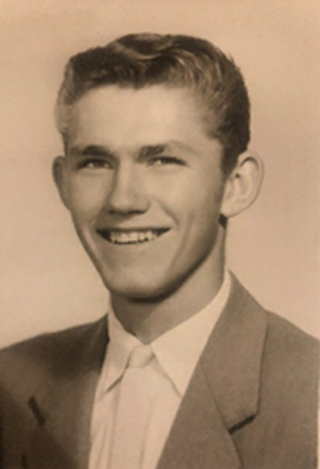 Lifetime Lassen County resident Orrin Allen Bill passed away on December, 31st, 2020 after a battle with COVID-19 at Banner Lassen hospital, where he was surrounded by his family.  He was 73 years old.  He was born to Orrin and Carrie Bill, in Susanville, CA on August 6th, 1947.
He was preceded in death by his parents, his first wife Connie Bill, one brother, two sisters, and 4 uncles along with his father were known to many as the "Bill Brothers Clan". Orrin is survived by his second wife of 39 years Ginger Bill. His children Richie Bill (Sandra), Christy Bill, and Becky Bill (Marshall), and his grandchildren Cory Bill, and Kaci Bill.
Orrin graduated from Lassen Union High School in 1967.  Orrin worked at Sierra Army Depot in Herlong, California until his retirement after 27 years of service, where then he went to Wal-Mart in 1998 and started working as their main assembler, and was deeply cared for by many of his coworkers there. He had worked there for the past 22+ years. He was also a respected member of the Standish Volunteer Fire Department for many years.  Orrin was instrumental in the design, and building of the Susanville Little League Fields where he also volunteered as a coach for youth teams for many years.  Additionally, he spent many years as a volunteer coach and mentor to the Susanville Youth Soccer Teams.  As an avid horse lover, he could always be seen in numerous trail endurance rides throughout Northern California and Nevada. Along with being in many Lassen County Parades with his family and friends throughout the many previous years.
Orrin was known to many far and wide by the name "Willie" Bill. He was and very respected person by those who knew him. He was also very loved by everybody that ever had the pleasure of getting to be part of his life, and he will be greatly missed by all. Orrin's family would like to say thank you to each and every one of you that came into and was part of Orrin's life. Whether it was for a long time, or just for a brief period you all made his life what it was. Dad we love you very much, and will miss you every day. Go and rest, and be free from pain. Until we see you again.  RIP.