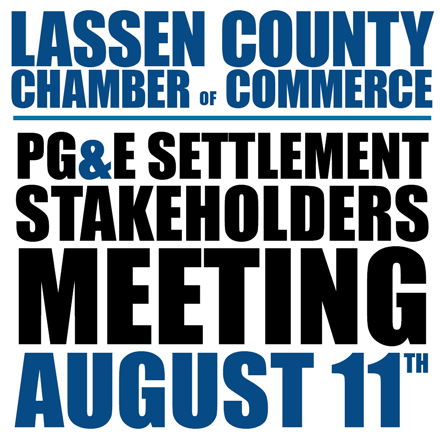 A group of Lassen County organizations have been granted five million dollars in a settlement from PG&E over the company's responsibility for the 2021 Dixie Fire, and stakeholders from six of the agencies set to receive money are holding a meeting this evening, August 11th to discuss plans for the future.
The meeting, which is hosted by the Lassen County Chamber of Commerce will be held in Jensen Hall at the Lassen County Fairgrounds beginning at 5:00p.m.
Chamber Executive Director Kelly Ackley is inviting everyone in the community who has an interest to come out and voice their opinion.
According to Ackley, Lassen County's District Attorney Melyssah Rios worked alongside four
other north state District Attorneys to reach the settlement with PG&E.
The money was disbursed to the Lassen County Chamber of Commerce, the Westwood Area Chamber of Commerce, the Lassen Fire Safe Council, the Lassen County Office of Education, Lassen Community College and Lassen County Volunteer Fire Departments.
"We hope you will be able to attend the meeting as we discuss suggested goals for our community and appreciate your input."
Light refreshments will be provided.
For more information or to submit questions for the board to address please contact
the Chamber office at 530.257.4323.