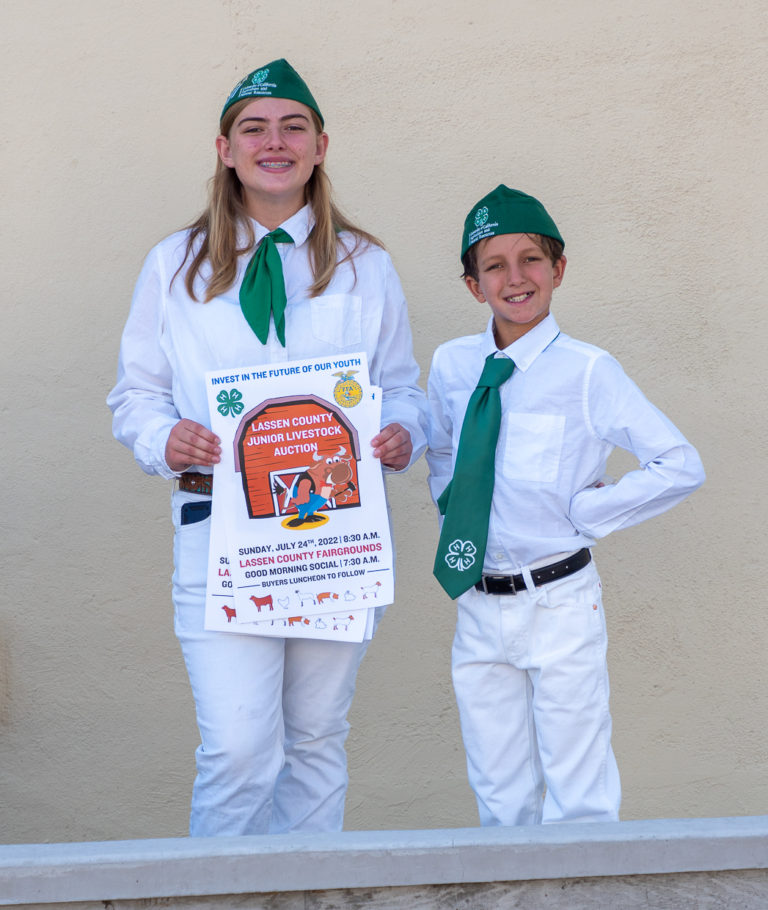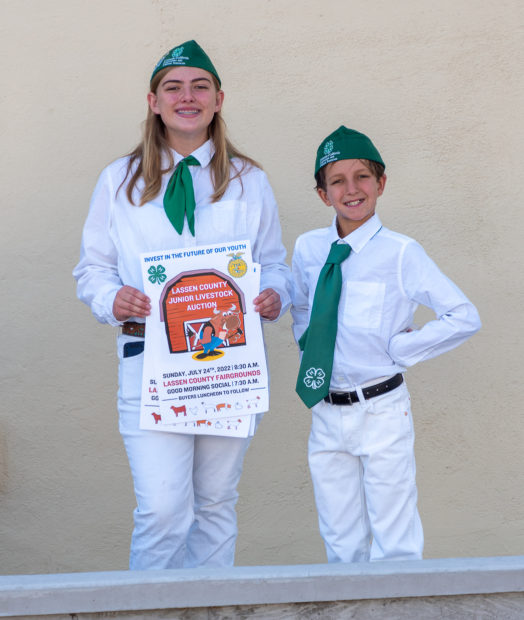 The 2022 Lassen County Fair kicks off this week and 4H and FFA members from clubs all over the valley visited local businesses last week, spreading the word about the July 24th, Jr. Livestock Auction.
It's an annual tradition and a true sign that the fair is right around the corner. Club members, parents and advisers first gather at Memorial Park for pictures and to assign sections of town to different groups who then head out to hang posters in business windows up and down Main Street.
The Jr. Livestock Auction
"The Junior Livestock Auction is one of the most important part of a livestock exhibitor's experience," explains Lassen County Fair Manager Kaitlyn Midgely, "This is when the exhibitor gets to see all of their hard work pay off in the sale ring."
"Raising these animals has taught these kids many useful life lessons which include responsibility, ownership, and dedication to a project and team."
Just after dawn on Sunday of the fair 4H and FFA exhibitors will make their way to the judging pavilion at the fairgrounds, ending months of grooming, training, feeding, conditioning and care of their prized animals, to be sold at the fair's annual auction.
Jr. Livestock exhibitors purchase their market animals in the Fall or Spring depending on species and are responsible for feeding, grooming and taking care of their animal. They are also responsible for calculating their average daily gain (how many pounds they need to gain per day) to produce the best quality meat product for the buyer.
The 4H and FFA kids spend the week at the fair, taking care of their animals, showing their animals and making friendships and connections that can become lifelong.
After a long hot week of washing, grooming and showing, the Jr. Livestock Auction is where the kids will sell their animals.
The 4H and FFA Junior Livestock Auction will be held Sunday morning in the judging pavilion at the fairgrounds. Buyer registration and a good morning social begin at 7:30. The auction begins at 8:30.
"We would love to see the community come out and show these kids that hard work really does pay off. We hope to see everyone at the Junior Livestock Sale Sunday July 24th!"