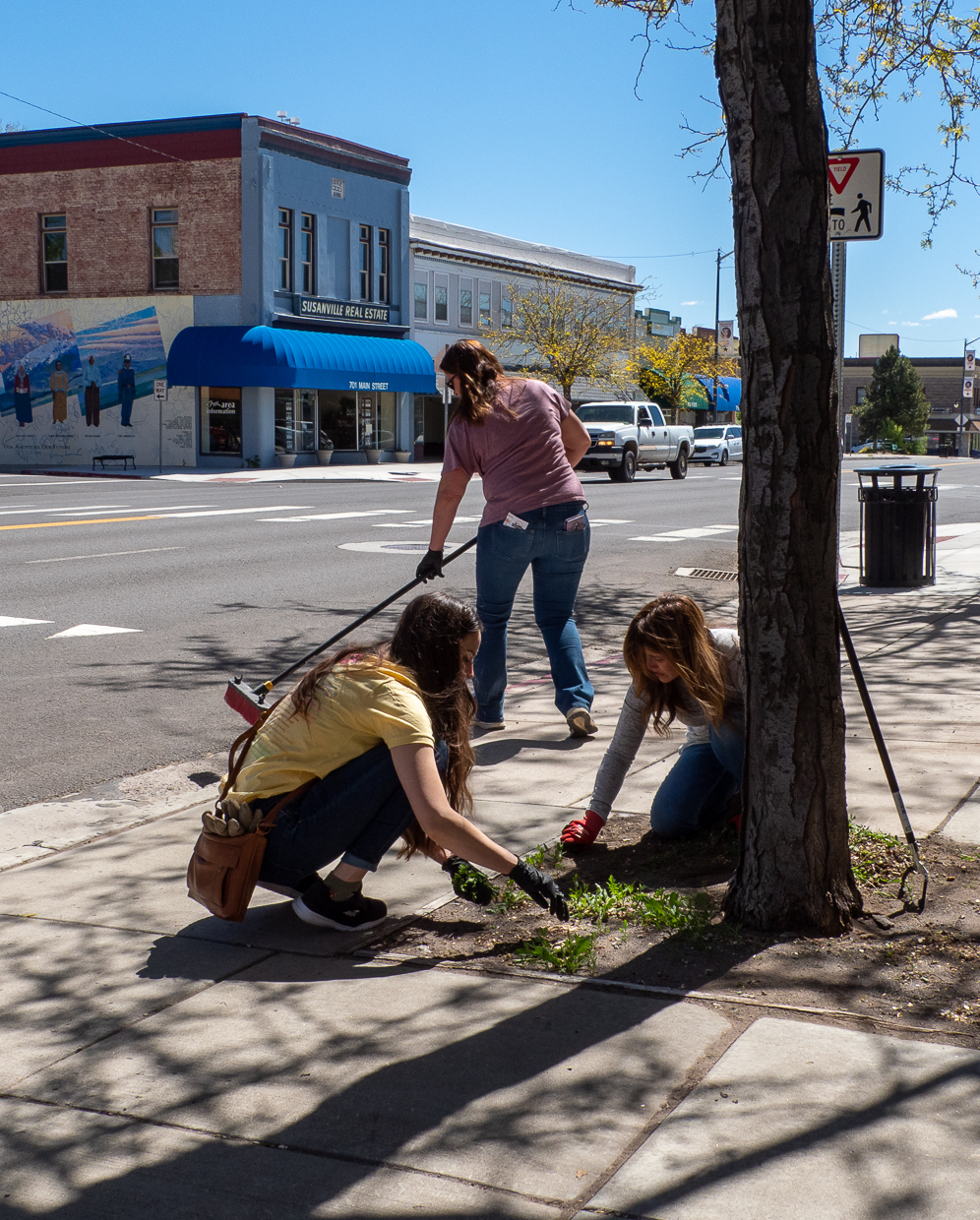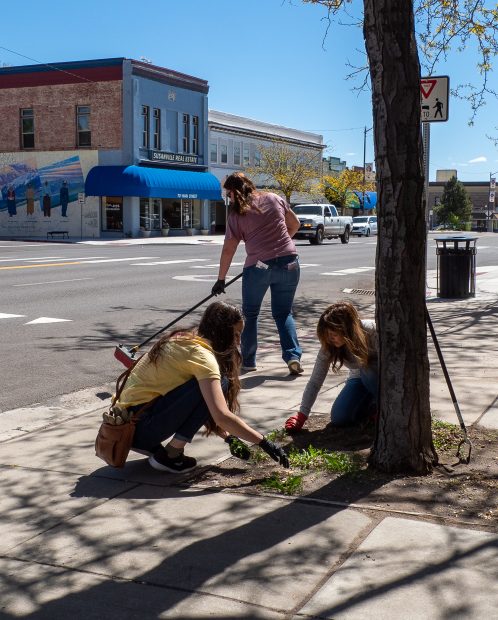 The Lassen County Chamber of Commerce's Hometown Pride cleanup campaign kicked off last Saturday with a host of volunteers working hard to make Main Street look a lot better just in time for the summer season.
Phase One covered a section of Main Street from the Elks' Lodge down to Weatherlow Street, and the Hometown Pride crew pulled weeds, power washed sidewalks, picked up trash and generally made uptown Susanville look awesome.
The next phase of the cleanup will be held sometime in June and will cover the mid-town section of Main Street.
What happens after the cleanup? The Chamber is looking for business owners, individuals or organizations who would like to 'Adopt A Block' to maintain and keep presentable.
"We are looking for businesses, organizations and individuals that would like to help our town sparkle with pride," explains Chamber Director Kelly Ackley.
Contact the Chamber for more information at 1.530.257.4323 or email Ackley at director@lassencountychamber.org.