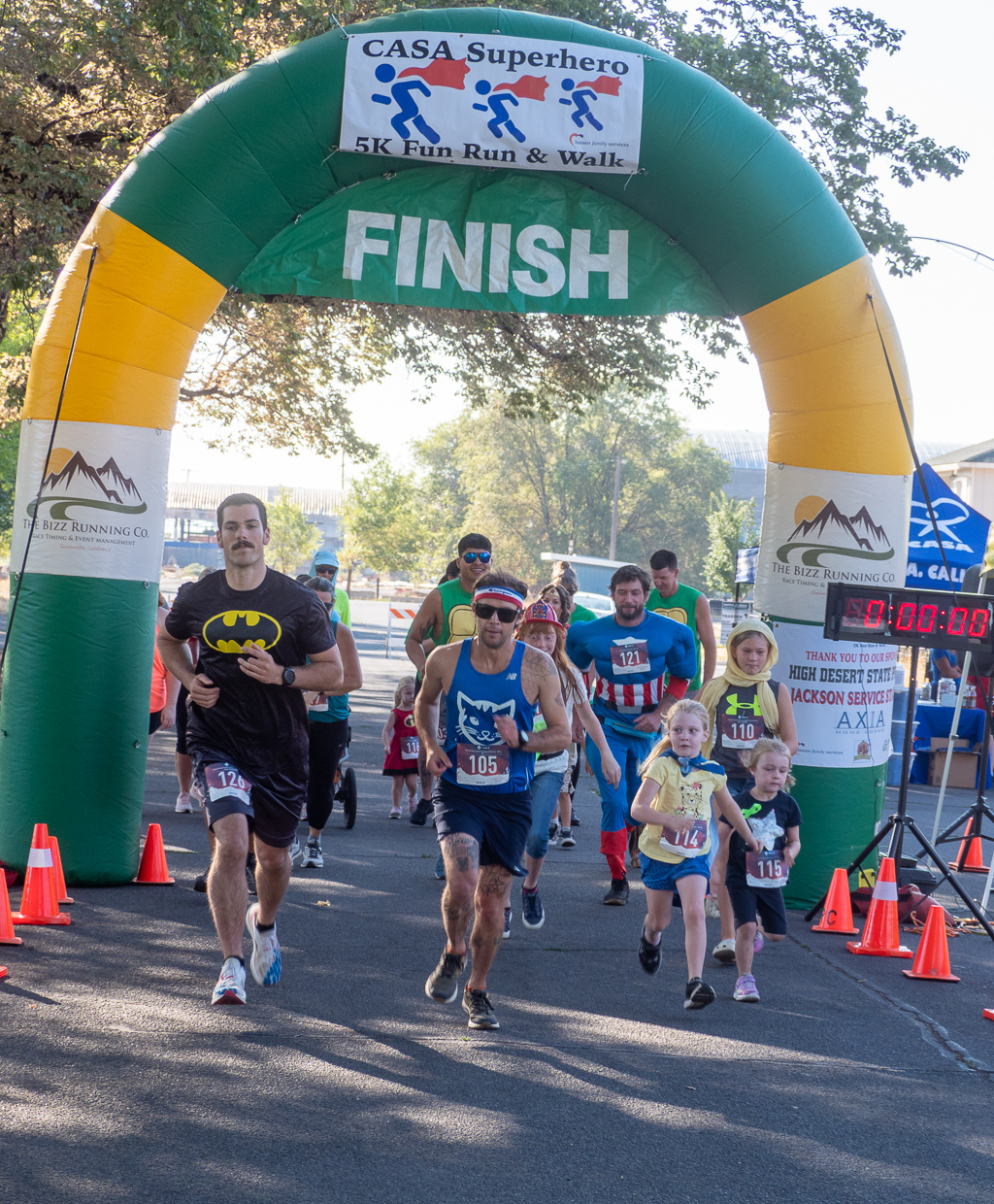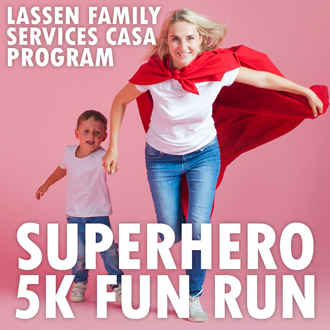 A SusanvilleStuff Photofeature
by Marshel and Jeremy Couso
Lassen Family Services' CASA Program held a Superhero themed 5K fun run and one-mile walk August 20th, to help support programs for abused and neglected children in Lassen County.
It was a warm August morning, even at the early 8:30 start time, and an absolutely beautiful day for the event, which features walkers and runners dressed as their favorite superheroes making their way from Fruit Growers Park on Riverside Drive to the trail corridor along the Susan River.
Lots of local superheroes, sometimes whole families of superheroes, showed up to take part in the run.
The colorful 5K is not only fun, but it supports a great cause. CASA's mission is to provide specially selected and trained community volunteers to advocate for abused and neglected children in Lassen County's juvenile dependency system.
The group works as a non-profit program under the umbrella agency of Lassen Family Services, in collaboration with key agencies, legal counsel and community resources to ensure that each child's best interests are protected.
Want to find out more about the nice folks over at CASA? Click here and head on over to their website.