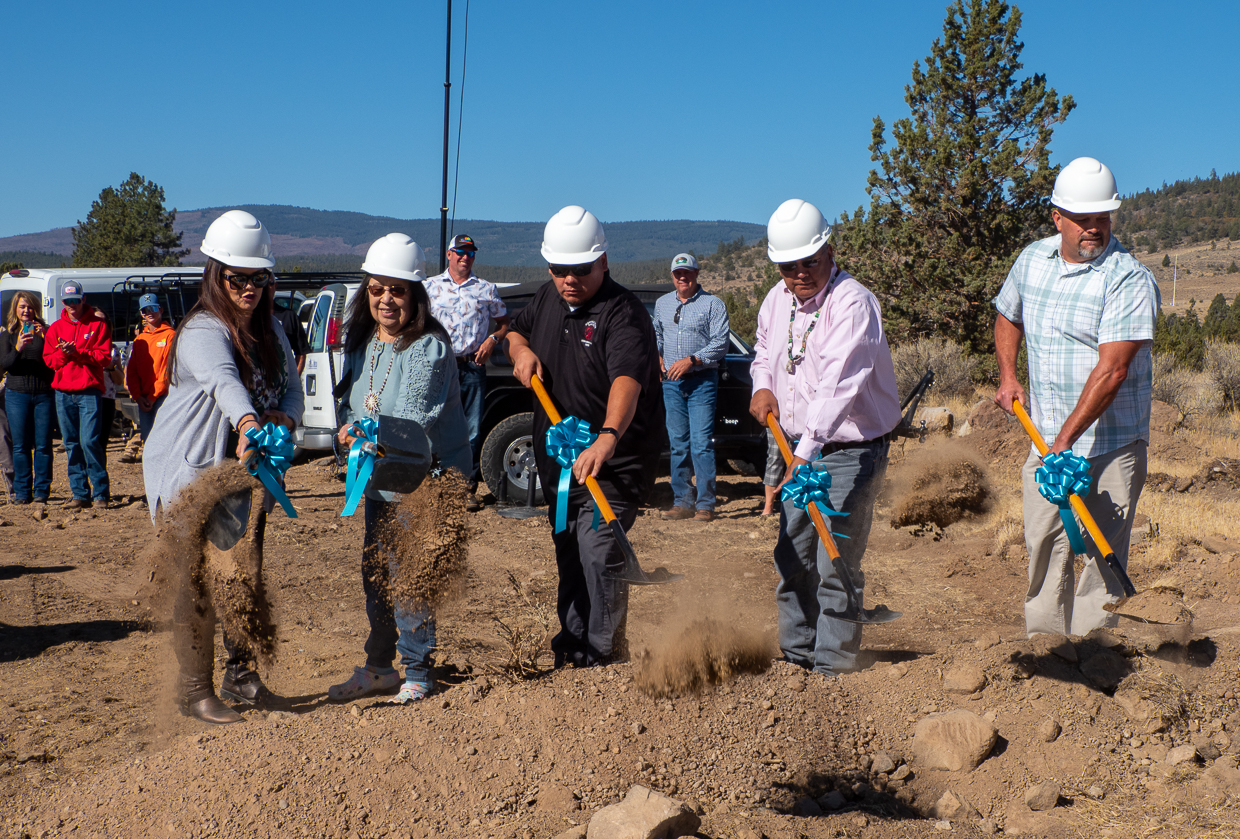 A SusanvilleStuff Photofeature
by Jeremy Couso

The Susanville Indian Rancheria and the Lassen Indian Health Center held a groundbreaking ceremony October 19th, setting into motion the construction of a massive, state-of-the-art medical center on Spring Ridge drive.
The 6,000 square foot health facility, which will take around four years to complete, will serve the needs of both tribal members and the community at a cost of about thirty million dollars.
The event began with a short introduction, a processional featuring S.I.R. veterans, princesses and tribal leaders, and a welcome song by Harvey Merino and Gavin Endman.
Gordon Crutcher gave the invocation, singing several songs for the appreciative gathering.
LIHC CEO/COO Lona Ibanitoru talked of the history of the effort to locate a quality medical facility here, which has taken SIR nearly forty years.
She talked about the amazing array of new services that would open up for the local community who now have to drive great distances for state-of-the-art care in certain areas like dialysis and physical therapy.
Ibanitoru was joined on stage by dignitaries including representatives from Brian and Megan Dahle's office, Doug LaMalfa's office, California Indian Health Services, the Intertribal Council of California and Lassen County Supervisor Gary Bridges.
With ceremonial shovels in hand, the members of the Tribal Business Council made it official, breaking ground and launching a project which will be beneficial to this community for generations to come.
Currently the Indian Health Center provides comprehensive medical services and dental treatment with family-centered care available to all the members of our community including infants, children, teens, adults and elders.