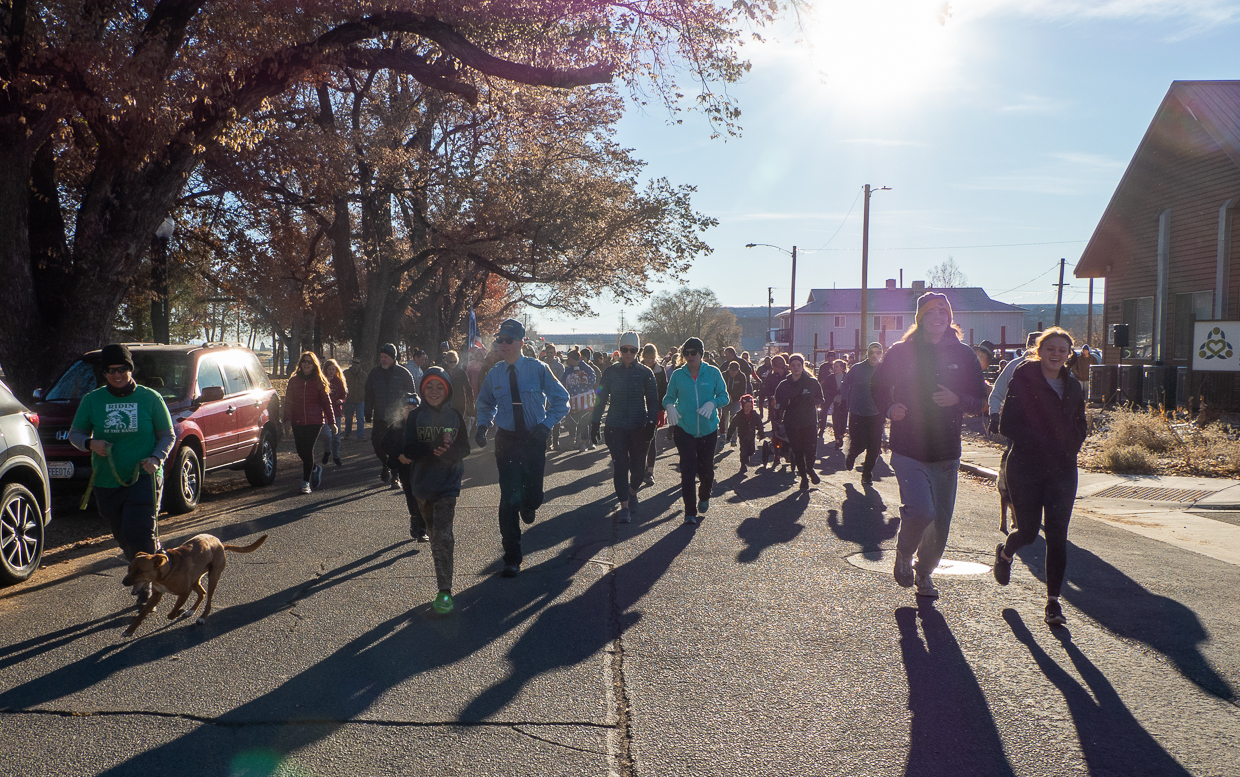 A SusanvilleStuff Photo Gallery
by Marshel and Jeremy Couso
Lassen Senior Services held their annual Thanksgiving Turkey Trot on a beautiful, clear Thanksgiving morning, with hundreds of runners showing up at Riverside Park and the Senior Center on Sunkist to help stuff the LSS Food Pantry for low-income seniors.
More than 200 runners and walkers, some in costume, with family and pets in tow, took to the 3.1 mile course which winds down the Susan River parkway, crossing Riverside Drive and following the walking path along the river.
According to organizer Charlotte Roberts the fundraiser brought in a little over $800 for Lassen senior services plus food donations.
The prize for the largest group of participants went to a group of 19 people who call themselves The Crew.
Costume contest winners were Melanie, Debbie, Shirley, and Jenna who arrived dressed as the Turkey and cooking team.
Noah Jackson from Reno was the fastest male runner and Lisa Urquizu from Susanville was the fastest female.