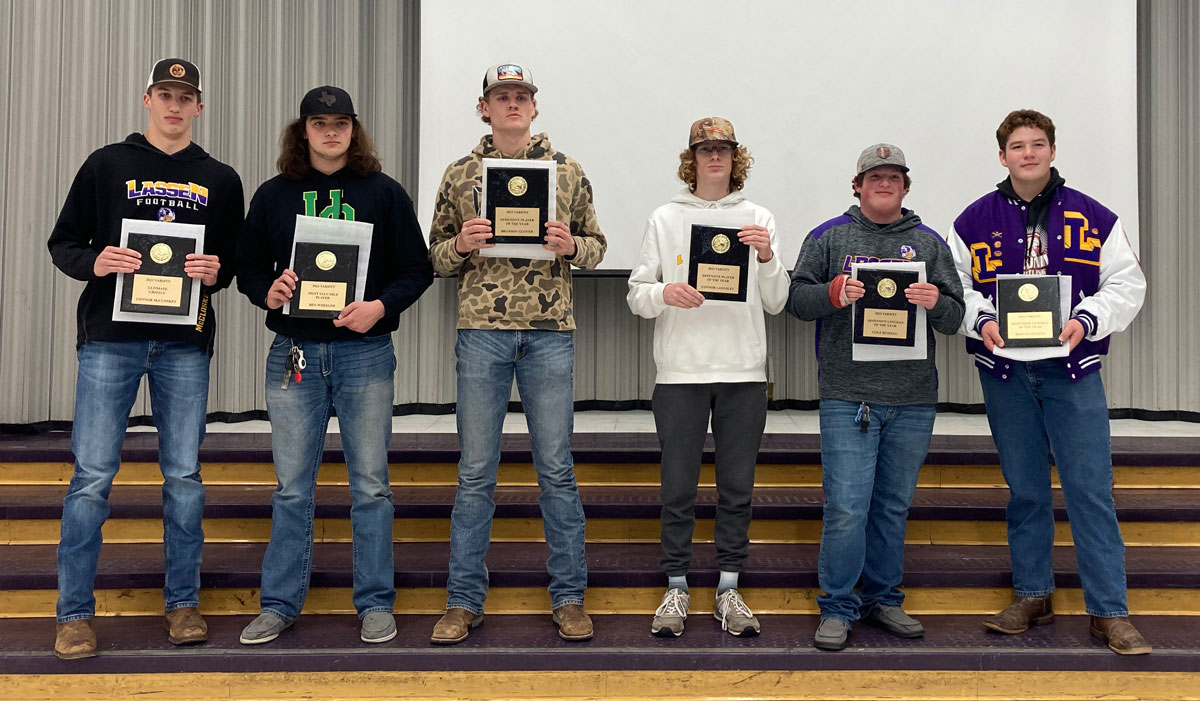 Photos submitted
Lassen High's Grizzly Football players were feted at their annual end-of-season awards banquet held December 13th, in the Student Center at LHS.
From the varsity team – Ben Wheeler was named The Northern Athletic League Defensive Player of the year.
Running back Deshon Moore, center Cole Russell, linebacker Anthony Sanchez, defensive end Branson Glover, long snapper Connor McCloskey and punter Travis Ross were all named to the First team all-league team.
Making the Second team all-league team were offensive tackle Connor McCloskey, offensive tackle Reagan Dunten and defensive back Connor Langslet.
Honorable mention went to defensive end Joey Harrison and defensive back Talon Pleau.
Team awards were given to, Most Valuable Player – Ben Wheeler; Offensive player of the year- Branson Glover; Defensive player of the year- Connor Langslet; Offensive lineman of the year- Cole Russell; Defensive lineman of the year- Reagan Dunten; Ultimate Grizzly- Connor McCloskey.