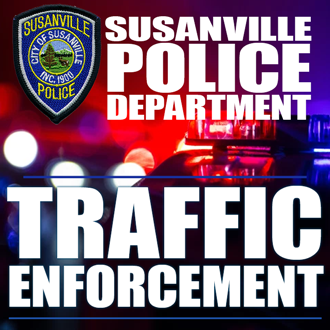 The Susanville Police Department and the Susanville office of the California Highway Patrol worked together Tuesday, conducting a collaborative traffic enforcement operation, and issuing nearly 30 citations to local motorists.
Officers from the Police Department 13 citations and California Highway Patrol Officers issued an additional 15 during the operation, which is funded by a grant from the Office of Traffic Safety.
"The Susanville Police Department would like to thank the California Highway Patrol for their help," said Susanville Chief of Police Ryan Cochran on Wednesday.
"Our community is lucky to have such great men and women that work with the California Highway Patrol that are vested in the safety of our community."
Chief Cochran also gave special thanks to Lassen County Dispatch for managing the radio chaos during this operation.