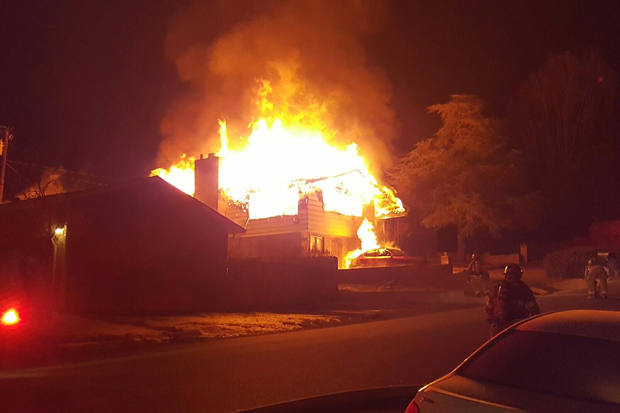 The Susanville Police and Fire Departments are investigating the cause of a fierce blaze which destroyed a home and left two people dead on Washo Lane early Tuesday.
The fire was called out as a residential structure fire at around 3:00a.m. When city police officers and firefighters arrived on-scene the residence was completely engulfed in flames.
"Upon entering the residence after extinguishing the fire," explains Lieutenant Matt Wood, "two deceased people were discovered inside the residence. The names of the deceased are being held pending the notification of next of kin."
The Susanville Police Department and the Susanville Fire Department are actively investigating this case and following up on any leads. CalFire and the Lassen County Office of Emergency Services are also assisting in the investigation.
If anyone observed or heard anything just prior to the fire, they are encouraged to contact the Susanville Police Department at (530) 257-5603 or at 1801 Main St., Susanville. You can remain anonymous if you wish.