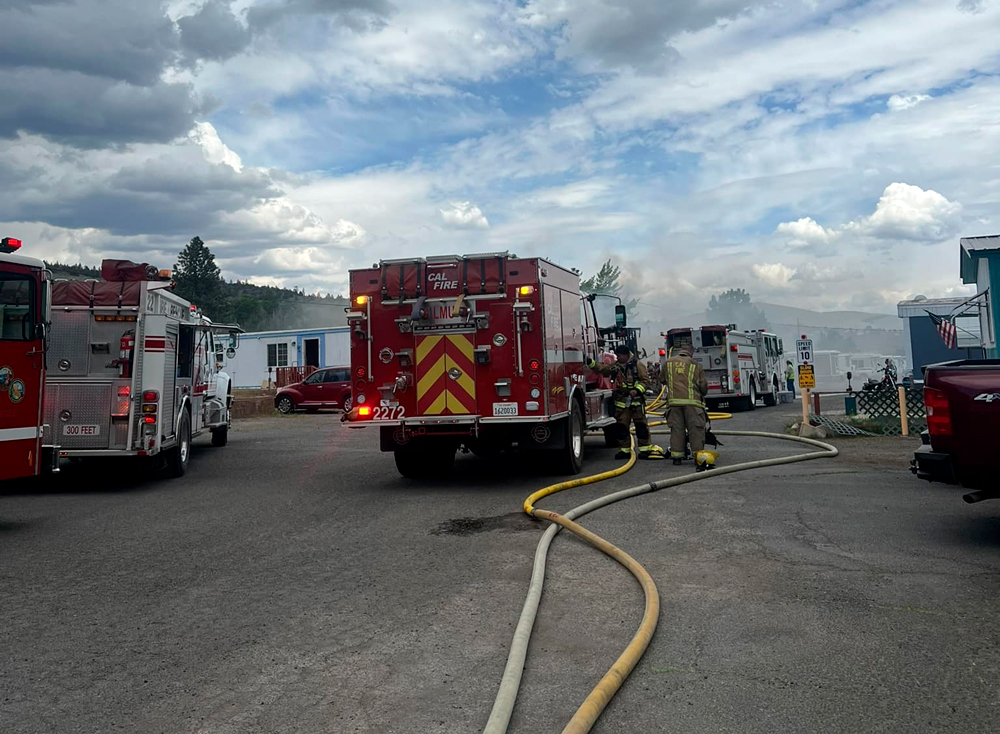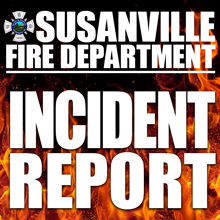 A mobile home in a park at the north end of Paiute Lane was already fully engulfed by flames, which threatened to spread to other homes and vegetation, by the time the Susanville Fire Department received the call, shortly before 1:00p.m., Tuesday.
"Upon arrival," explains SFD Fire Captain Andrew Jarrett, "C-601 observed the mobile home in space number four to be fully involved and beginning to catch the mobile home in space number two on fire."
At this point C-601 assumed the role of Incident Command as Engine 621 arrived and started fire suppression efforts.
"Paiute IC identified the fire had extended into the vegetation and requested wildland resources. After the fire was extinguished, units started the salvage and overhaul process."
According to Captain Jarrett an investigation was conducted following the salvage and overhaul of the damaged structure which determined that the fire originated in the living room area, and the cause was determined to be electrical in nature.
One firefighter sustained a minor arm injury during overhaul operations, and there were no civilian injuries.
The Susanville Fire Department was supported by Cal-FIRE, Lassen National Forest, California Department of Corrections and Rehabilitation, Susan River Fire Protection District, Janesville Fire Protection District, Susanville Police Department, Susanville Public Works, and Lassen Municipal Utility District.