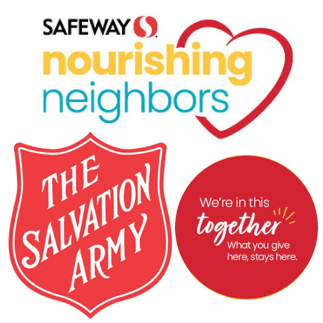 Now through December 25th, the Safeway store on Main Street will be collecting in-store donations to help support the Susanville Salvation Army. You can donate $10 at checkout to help the Nourishing Neighbors program, feeding our neighbors in need.
Every penny donated stays right here in Lassen County.
Nourishing Neighbors is a program of Albertsons Companies Foundation (including Safeway, ACME Markets, Shaw's and Star Markets, Tom Thumb, Randalls, and Vons among others).
The goal of the program, according to the company, is for all our neighbors including kids, seniors, and families to have access to nourishing food.
Through programs that fund breakfast for kids, summer meals, connecting families to federal programs, holiday dinners, backpacks for kids to take home over the weekends, school pantries and many other methods, Nourishing Neighbors' goal is to ensure all our communities' tables and pantries are full so that our neighbors can learn, grow, and succeed.