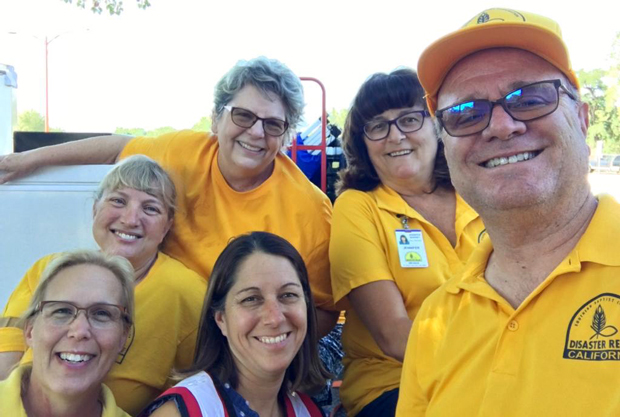 At the height of the Beckwourth Complex fire evacuations in Lassen and Plumas counties, the Salvation Army, working with the Southern Baptist Disaster Relief, served hundreds of meals to those who had been displaced by the flames.
The nonprofit had crews from Susanville providing breakfast, lunch and dinner to evacuees at a temporary shelter set up at the Susanville Fairgrounds.
As one of the nation's major emergency relief organizations, the Salvation Army is on the ground before, during and after a disaster strikes.
When the fires began in Plumas County, forcing people out of their homes, the nonprofit was ready to respond quickly and efficiently. Services that the Salvation Army can provide during disasters may include food, water, shelter, emotional and spiritual care, housing assistance, rebuilding assistance and other long term recovery efforts.