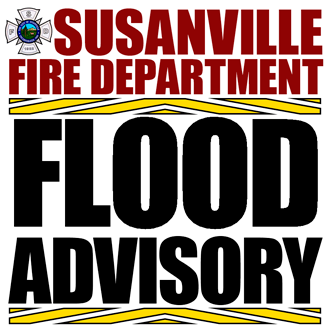 With wave after wave of atmospheric river moisture on their way, bringing heavy rain and higher snow levels, Susanville Fire Chief James Moore is warning residents of flood prone areas to take appropriate measures ahead of the weekend storms.
"The significant impacts are expected to be on smaller creeks and streams and in areas with poor drainage," explains Chief Moore.
"We would like to encourage everyone to take the necessary precautions and be prepared. The Susanville Fire Department will have sandbags available for city residents who may be affected by the flooding, the limit is 15 bags per household."
The bags will be available starting this afternoon. Please bring your own shovel.
"If the city previously placed sandbags on your property, and they have been moved or removed, we ask that you replace them as soon as possible."
If you are experiencing a flooding emergency, please call 9-1-1, your property will be assessed by emergency response personnel, and appropriate action will be taken.
Live hydrology readings from the Lassen Street Bridge on the Susan River