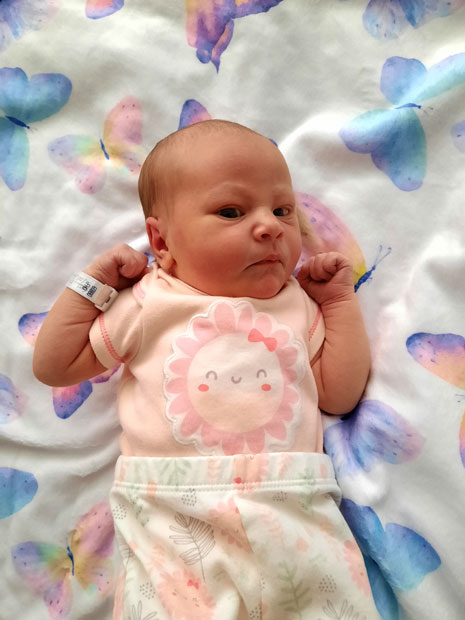 Savannah Brown and Jerred Galbreath Welcome Luna Dream Galbreath, born June 8, 2022, at 5:08p.m., in Susanville
Maternal Grandparents:
Jake Brown of Cazedero, CA and Toni Stelzer of Susanville, CA.
Paternal Grandparents:
Zeane and Richard Barber of Susanville, CA
Dan and Cara Galbreath of Reno, NV.
Great Grandparents:
Linda and Greg Butler of Susanville, CA
Bille and Larry Howard of Mojave, Ca.
Sibling:
Luna joins her brother Nova Galbreath, age 5 at home
---
Congratulations on your new baby!
Do you have a birth announcement for SusanvilleStuff? Click here and visit our Birth Announcement submission page.