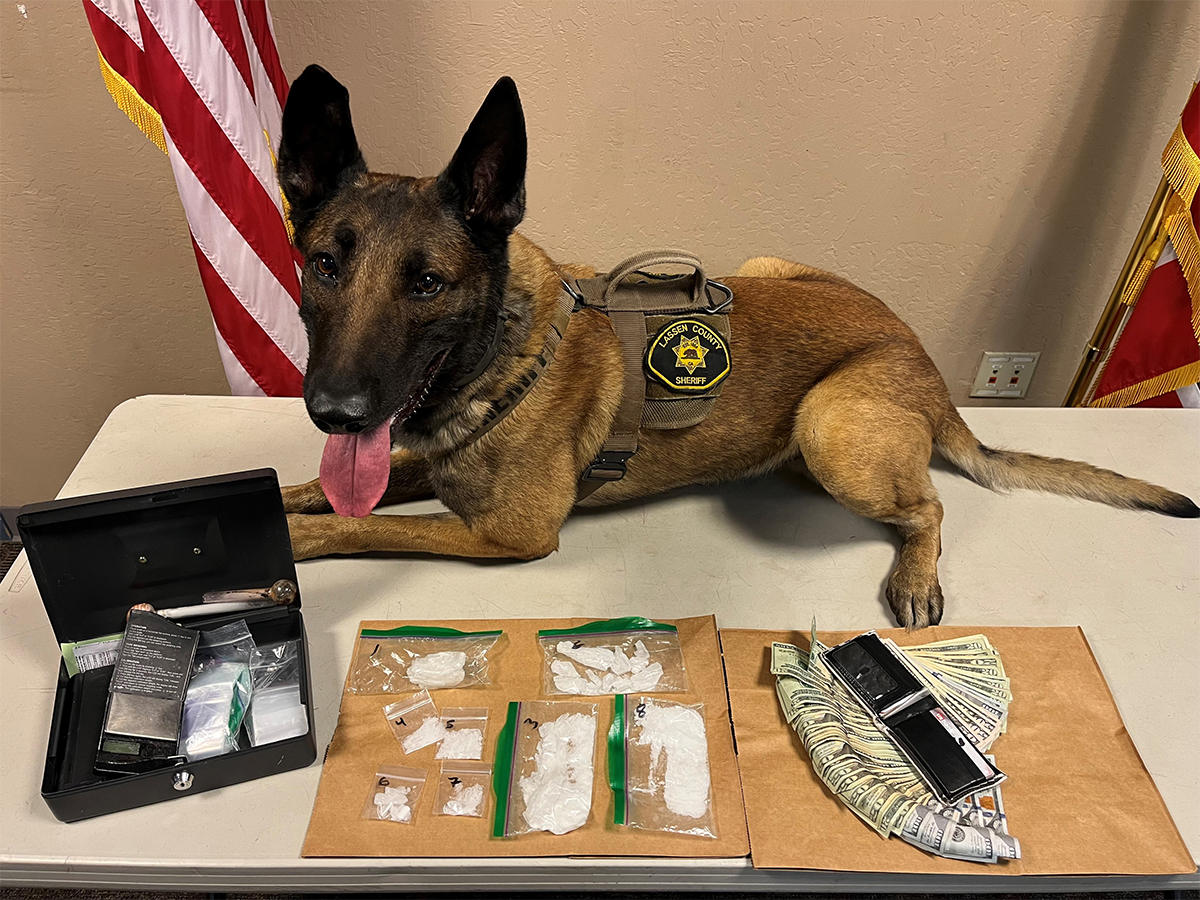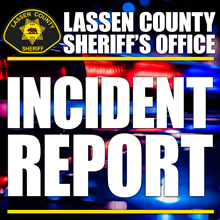 Two Westwood residents were arrested March 15th, after Deputies from the Lassen County Sheriff's Office conducted a traffic stop on a vehicle in front of Riverside Park, and canine officer Hank alerted them to the presence of a quarter-pound of methamphetamine.
According to details provided by the LCSO, deputies identified the driver of the vehicle as 33-year-old Westwood resident Amy Marie Clapper. The passenger was identified as 28-year old Westwood resident Beauregard Joseph Beavers.
It was determined that Beavers had a warrant for his arrest.
"A Deputy began to issue Clapper a citation for vehicle code violations," explains LCSO Captain Mike Carney. "While the Deputy was completing the citation, LCSO K9 Hank was utilized to conduct a 'free air sniff' around the perimeter of Clapper's vehicle."
According to Carney, K9 Hank positively alerted to odor of narcotics, near the driver's side of the vehicle, giving deputies probable cause to search the vehicle for narcotics.
"During the search of the vehicle, Deputies located several plastic baggies containing various amounts of methamphetamine. Also located in the vehicle was a digital scale, a large amount of un-used plastic baggies, and 33 Adderall pills."
Both Clapper and Beavers' were placed under arrest.
"During a search of Clapper's person, Deputies located over $1,500 in cash and additional methamphetamine. Deputies believed the cash was proceeds from the sales of narcotics and seized the cash."
Asset Forfeiture proceedings in regards to the seized cash are pending.
During a search of Beavers' person, Deputies located a glass smoking pipe, commonly used to ingest controlled substances. All of the suspected methamphetamine located had a gross weight of 121.6 grams, or a little over a quarter pound.
Clapper and Beavers' were booked into the Lassen County Jail on charges which included; Possession of a controlled substance, Possession of a controlled substance for sale, Transportation of a controlled substance and Possession of paraphernalia.