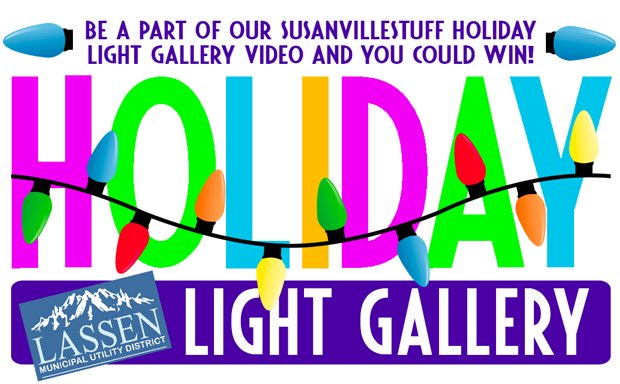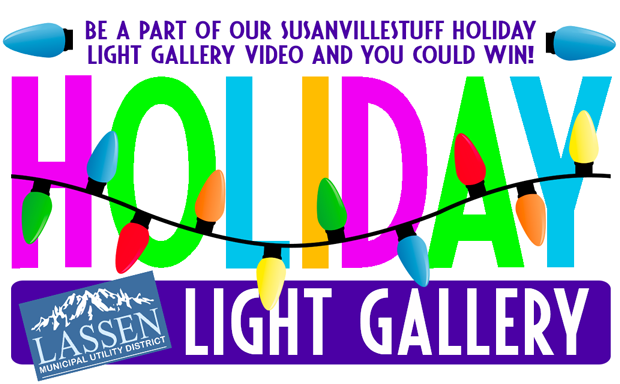 It's time for our 13th annual SusanvilleStuff Holiday Light Gallery Video! Each year we spend the month of December taking video of the valley's most beautiful light displays for our big gallery.
If you are proud of your light display, or see a light display we should include in our gallery, let us know.
This year we have neat prizes from Lassen Municipal Utility District for winners in three categories; Best Theme Display, Spirit of the Season and Most Spectacular.
Our panel of judges will visit each entry and our top winners will each receive a $50 Energy Gift Card from Lassen Municipal Utility District.
Send us your address using the handy form below! We'll be around to take a picture for our gallery sometime before December 22nd.
Deadline to submit your display is Thursday, December 19th and our winners will be announced when we publish our video gallery on Christmas Eve.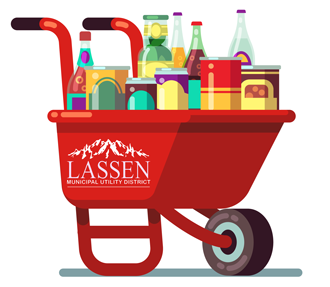 Lassen Municipal Utility District is inviting customers to bring a non-perishable food item to the utility's business office at 65 South Roop Street in exchange for a 100-bulb string of multi-colored LED holiday lights.
The goal of 'Food for Lights' giveaway program is to increase awareness and promote the use of LED lights in LMUD's service territory and to help replenish our local food shelves after the holiday rush.
Lights will be distributed to LMUD customers on a first come, first served basis until supply lasts. The giveaway is limited to one box per household for the first 450 customers to bring in food items.
In addition to the light give-away, LMUD is offering a rebate of up to $3 per box to customers who purchase EnergyStar qualified LED holiday lights. Check the LMUD web site for program details and to download a rebate application.
Questions? Contact LMUD's Public Relations Manager at 257-4174. To learn more about how LED's can reduce your holiday energy use visit energystar.gov.
Here is a look at last year's video!