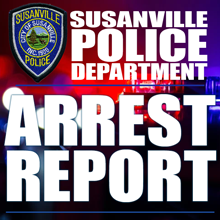 Officers from the Susanville Police Department arrested two men early Thursday morning after a high-speed pursuit that began in midtown Susanville and ended near Milford where the fleeing suspects abandoned their vehicle, which caught fire and burned into the surrounding vegetation.
Shortly before 3:30a.m., according to details released by the department, an officer attempted to stop a Lincoln Continental with Nevada license plates in the area of First Street and Ash Street for a minor equipment violation.
"The vehicle did not yield to the enforcement stop and a vehicle pursuit began. The pursuit lasted only a few minutes in Susanville city limits before leaving town east on Hwy 36," explains SPD Captain Michael Bengoa-Bollinger.
Two SPD units continued the pursuit until deputies from the Lassen County Sheriff's Office were able to join the chase from the area of Sunnyside Road and Hwy 395, allowing one of the city's police units to return to town.
At this point the California Highway Patrol was advised of the pursuit and attempted to place a spike strip in front of the suspect's vehicle in the area of Hwy 395 near Janesville, but as reported by the lead unit, the vehicle did not appear to have been affected by the device.
The suspect's vehicle eventually turned off Hwy 395 onto Lupine Lane, coming to rest against a tree. The driver and passenger fled from the vehicle.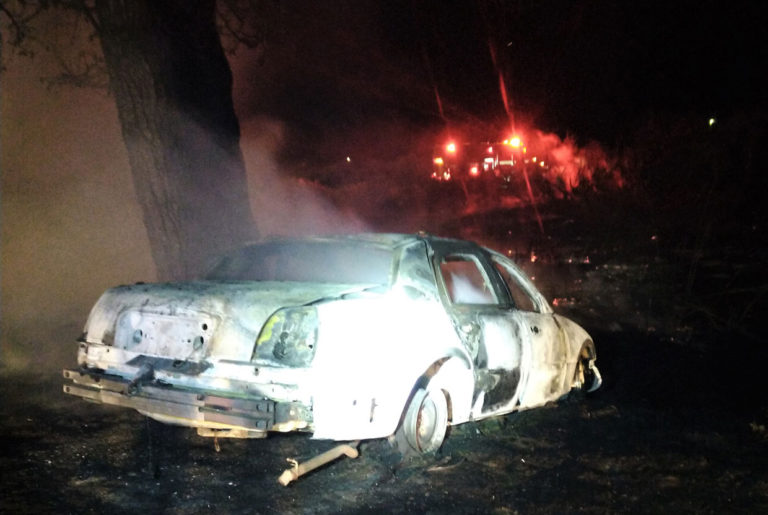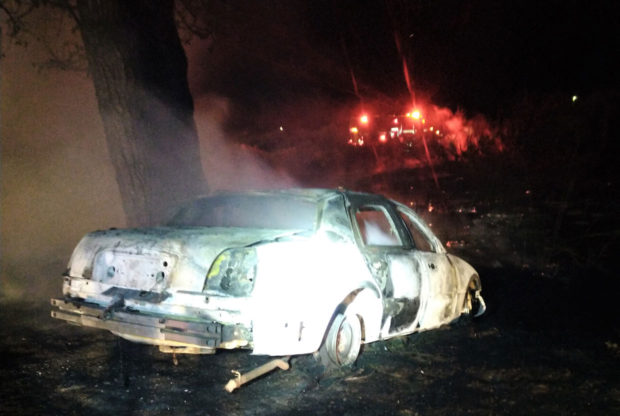 After a perimeter had been set up, both subjects were arrested. During the search of the area for the suspects their abandoned vehicle appeared to have sparked a vegetation fire which burned a large tree. The vehicle was completely destroyed by the fire.
"Both subjects were located and arrested after a brief search in under ten minutes."
One subject identified himself as 28-year old Fernley, Nevada resident Daniel James McNeill.
"The second subject refused to answer any questions and was booked into the Lassen County Jail as John Doe, until his fingerprints returned. He was subsequently identified by his fingerprints as True Mason Hanley, 24, with no address provided."
According to Bengoa-Bollinger, McNeill had an outstanding Misdemeanor Warrant for Injury/Tampering with a motor vehicle from Lyon County Nevada. Both subjects were charged with failing to yield as a Felony, obstruction of a peace officer and a felony count of causing fire to forest lands. The case had been referred to the Lassen County DA for review.
"SPD would like to thank the Lassen County Sheriff's Office, California Highway Patrol and all the Fire Departments who responded quickly to control the fire."