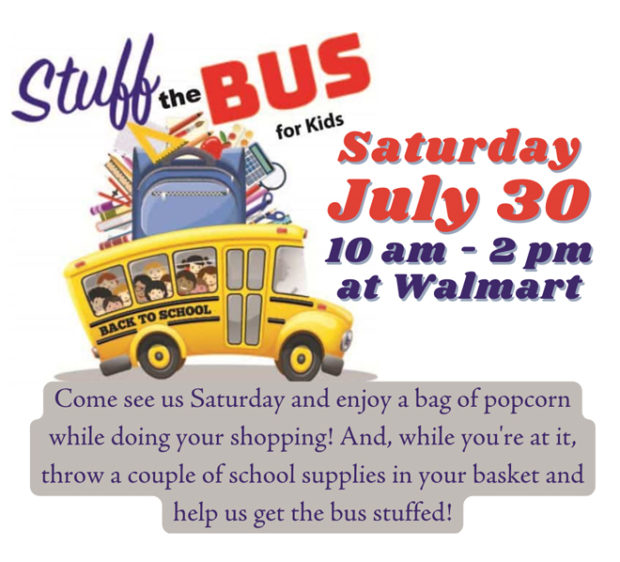 The return to school is just around the corner and some local students are going to need a little extra help when it comes to buying the necessities for the upcoming school year. The Susanville Salvation Army's Stuff the Bus event, being held at Walmart this Saturday, aims to make things easier for students and their parents.
Through the Stuff the Bus program, the Salvation Army provides kids with things like backpacks, pencils, protractors, rulers, glue sticks and craft supplies.
Here's how it works: Stop by Walmart this Saturday, July 30th, between 10:00a.m. and 2:00p.m., and enjoy a bag of popcorn while you are shopping courtesy of the Salvation Army. You are encouraged to purchase school supplies to donate to the program.
The Susanville Salvation Army is always looking for monetary donations so that they can supplement their donations, or you can call their office at 530.257.0314 and ask what they need.