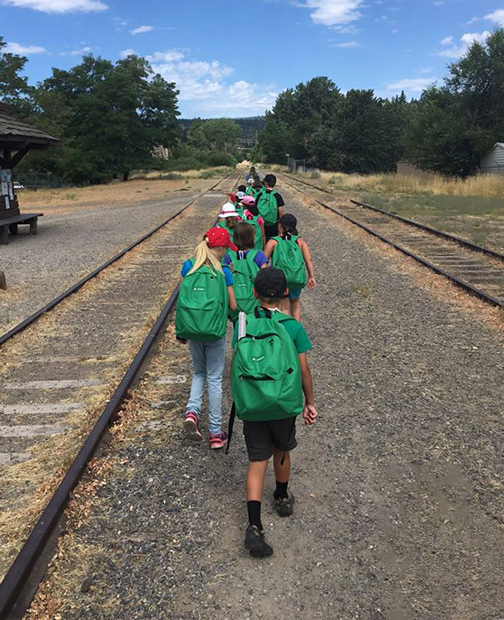 Now is the time to sign up the young explorers in your life for a week at Lassen Land and Trails Trust's Nature Camp, for great outdoor adventures and learning.
Participants at Nature Camp will enjoy observing wildlife, learning about history, archaeology, watersheds, geology, botany and how to be safe out-of-doors from our returning outdoor education professional, Gwen Pacheco.
"Summer camp is always a wonderful opportunity to make new friends, learn new skills and gain a greater appreciation of our beautiful Lassen County home," said Amy Holmen, LL&TT Project Manager.
Two sessions of Nature Camp are being offered. The first session is scheduled from July 25th through the 29th for 8 to 10 year-olds, and the second session is scheduled for August 1st through the 5th for 10 to 12 year-olds.
Registration is only $125 per child; this includes all transportation fees, lunch, and snacks for the day! A limited number of scholarships are available for families who qualify.
If you would like to donate to the scholarship fund, please call the Trust at (530) 257-3252.
To register, please visit www.lassenlandandtrailstrust.org/nature-camp, pick up a form in front of the Susanville Depot (601 Richmond Rd), or call (530) 257-3252.
"Our thanks go out to Lassen Municipal Utility District, a generous supporter of Nature Camp, with additional support provided by Les Schwab Tires, Plumas Bank, Diamond Mountain Casino & Hotel, and Lassen Rural Bus."