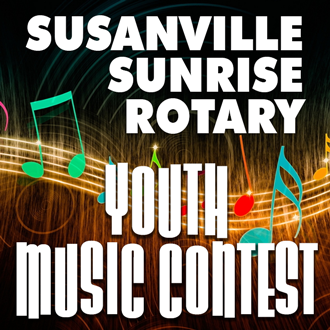 Susanville's Sunrise Rotary Club is looking for talented high-school aged virtuosi to compete for a chance to attend the District Conference in April, where the first-place winner will take home $1,000.
The local competition for solo instrumentalists will be held March 15th, at 6:00p.m., in the Lassen High Music Room. Applications are available through the high school counseling office, or you can email pgunderson@lcoe.org.
You will be asked to give a three-to-eight-minute performance to show off your talent. There will be two local qualifying contests and the local winner will head to the Rotary District 5190 Conference at Lake Tahoe on April 30th.
There are two qualifying contests and then the finals, all with prize money. Three local monetary prize winners will be chosen.
The winner will be announced on April 30th, at the Rotary District Conference.