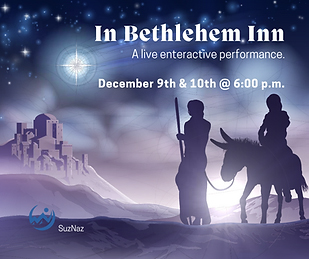 What happened that night in the Inn in Bethlehem when a young travel-weary couple seeks shelter? Who greeted them? Where did they go? Be a part of that miraculous night and witness the drama, feel the emotion, and glory that brought our Savior into the World.
The Susanville Church of the Nazarene will be offering an interactive dinner theater on December 9th and 10th at 6:00p.m.
Enjoy a wonderful meal and experience Joseph and Mary knock at the door looking for a place to stay. The presentation, called 'In Bethlehem Inn' will be held at the church, 1825 Spring Ridge Drive, across from Banner Lassen hospital.
Tickets are $10 each for dinner and the show and can be purchased at the church, under What's Happening at the Website www.suznaz.org or by calling Shayla Ashmore at 530-310-0572.