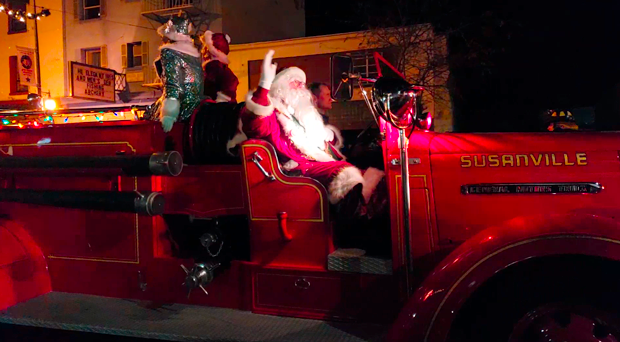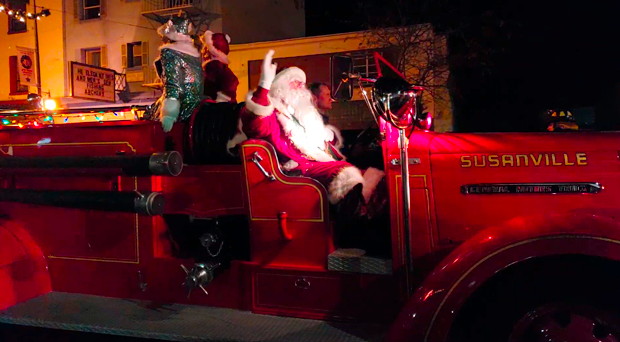 Updated: December 10th New Events Added
Brought to you by Milwood Florist & Nursery
The Holiday Season is almost upon us and we've put together a list of craft fairs, fireworks, parades, the festival of lights, a holiday concert, and many more fun things. Our list will keep growing through the season so check back often. If you would like to add your group or organization's event, email your flyer and information to submissions@susanvillestuff.com
If you would like to add your group or organizations event, email your flyer and information to submissions@susanvillestuff.com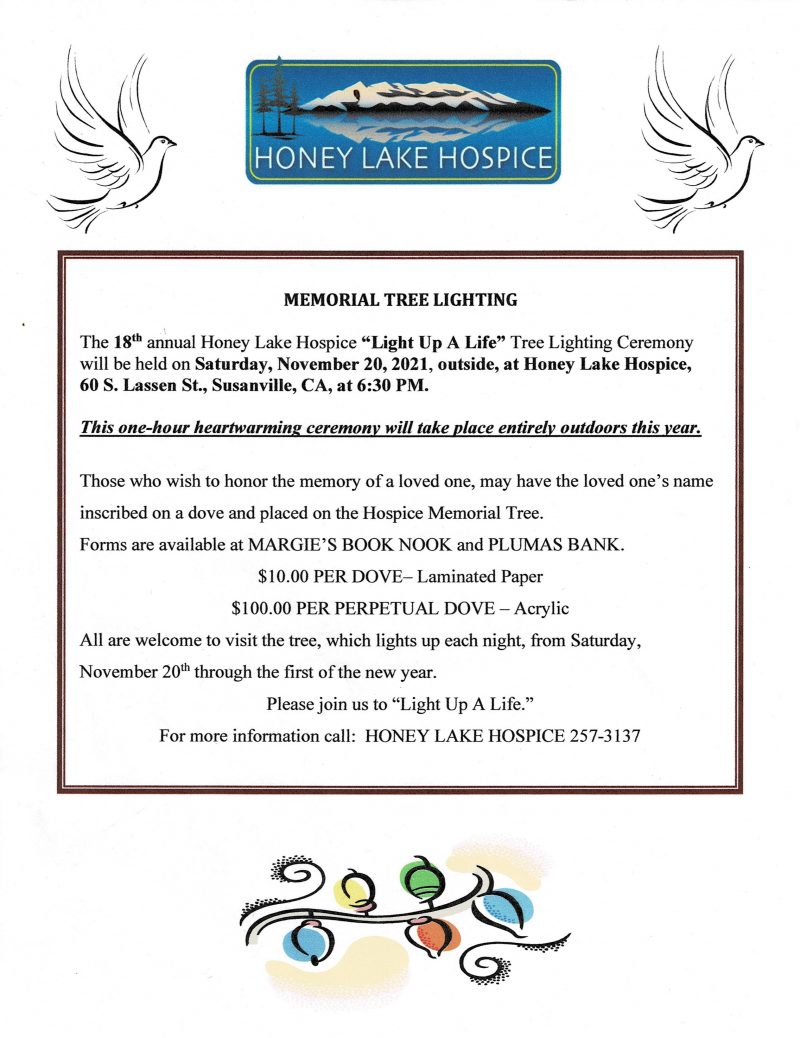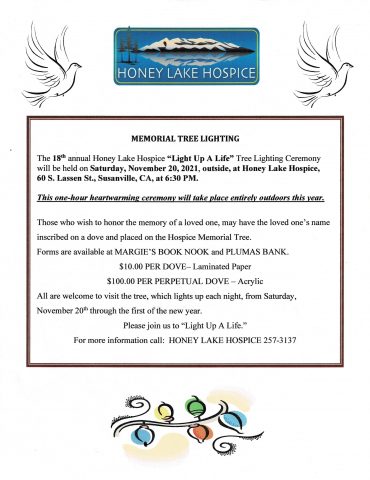 Honey Lake Hospice Memorial Tree Lighting November 20th – January 1
The 18th annual Honey Lake Hospice 'Light Up A Life' Tree Lighting. Those who wish to honor the memory of a loved one, may have the loved one's name inscribed on a dove and placed on the Hospice Memorial Tree. Forms are available at Margie's Book Nook and Plumas Bank.$10.00 Per Dove- Laminated Paper $100.00 per Dove -Acrylic. All are welcome to visit the tree, which lights up each night, from Saturday, November 20th through the first of the new year. For more information call: 530.257.3137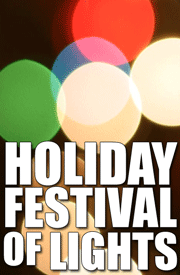 Festival of Lights December 3rd – December 25th
Fridays, Saturdays and Sundays the Lassen County Fair is hosting its 'Holiday Festival of Lights' exhibition at the fairgrounds. The displays are built by different local groups, organizations, and individuals for the public to drive through and 'oooooh and ahhhhhhh' at during the season. The massive display of holiday cheer is also a stop on the annual Senior Light Tour.
Festival of Lights opens on December 3rd. Friday and Saturday gates are open 5:00 – 9:00p.m., and on Sunday, gates are open 5:00 – 8:00p.m. Gates will be open the whole week from Friday, December 17th through the following Saturday, December 25th. The hours for December 24th, Christmas Eve, are 5:00 – 10:00p.m. Please note, Friday, December 3rd and Saturday, December 4th is walk through only, no cars. Drive-thru the fairway and see holiday light displays. Donations are accepted.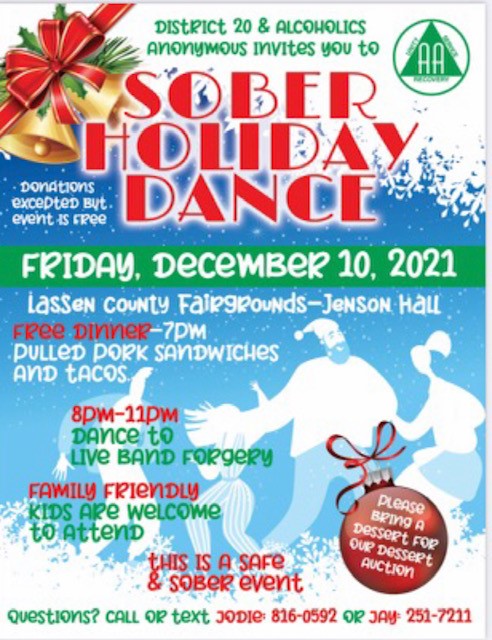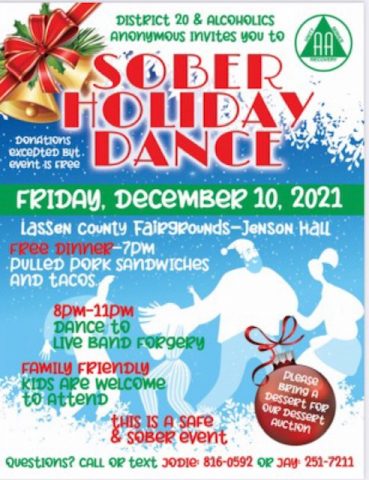 District 20 and Alcoholics Anonymous Sober Holiday Dance December 10th
District 20 and Alcoholics Anonymous Invite you to their Sober Holiday Dance featuring Forgery playing live at the Lassen County Fairgrounds – Jensen Hall. 7:00p.m., free pulled pork sandwiches and tacos (donations are accepted). Bring a dessert for the Dessert Auction! This is a family-friendly event and kids are welcome. If you need more information, please contact Jodie at 530-816-0592 or Jay at 530-251-7211.