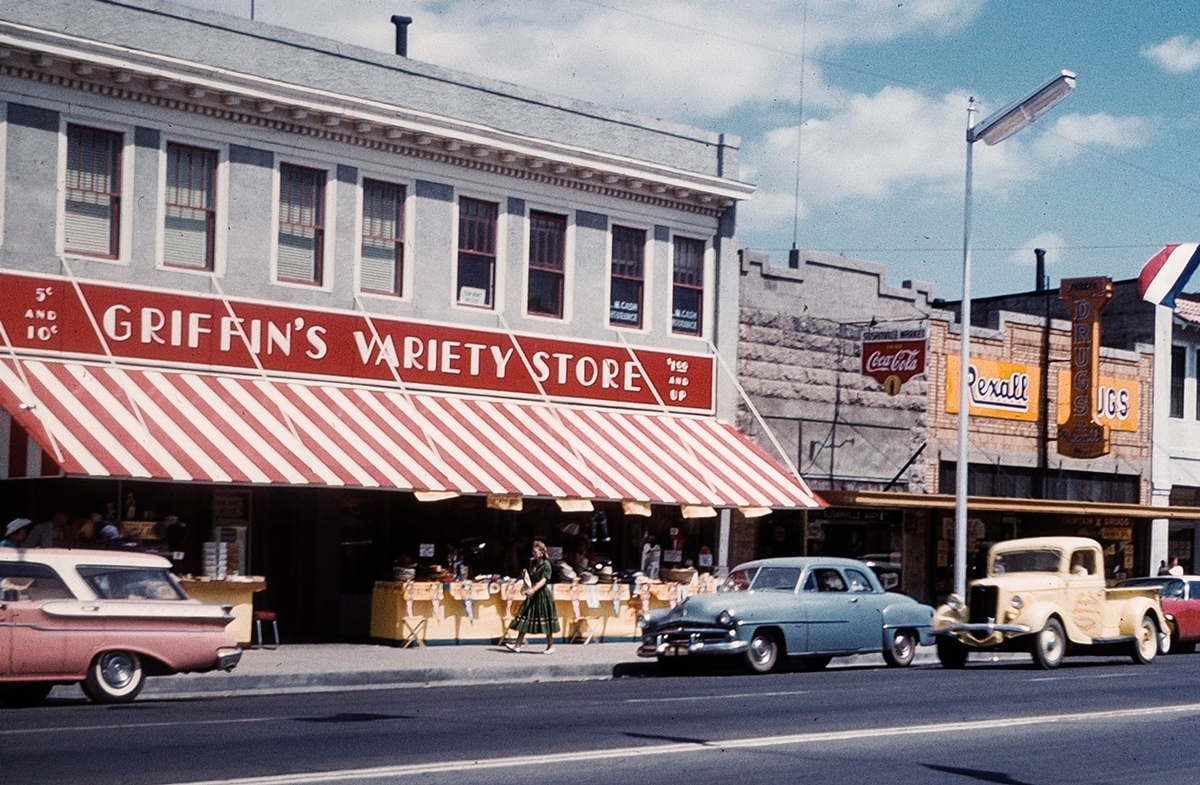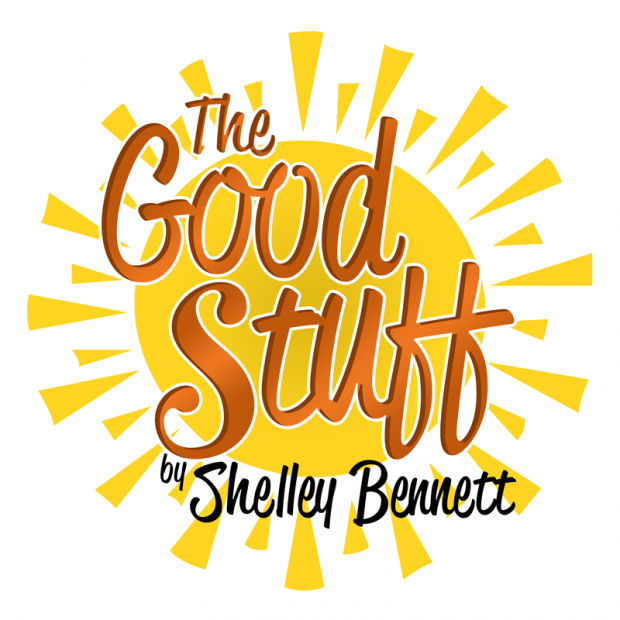 by Shelley Bennett
Last week's column on Uptown Susanville brought in so many responses! It was so fun reading what others remembered that I wanted to share some of their stories with you.
Stacy Russell was just a kindergartner when her parents Jan and Clive Bollinger moved to Westwood in 1968, but she remembers her mom frequenting the Jazzy Lass on Alexander Avenue.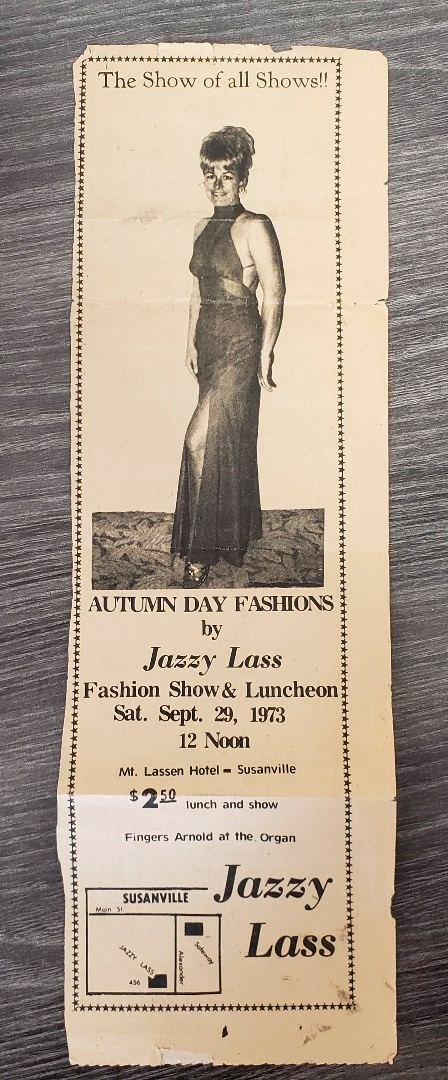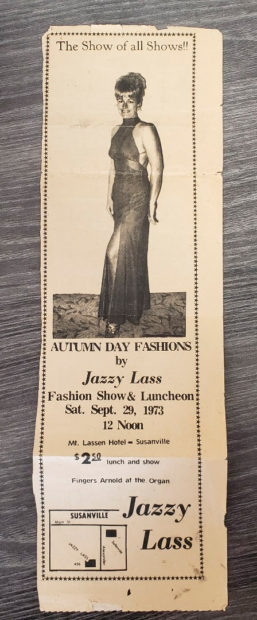 The Jazzy Lass was a staple for fancy and fashionable women's clothing. I vaguely remember being there with my mom and grandma. Surrounded on all sides by racks of dresses and pantsuits, I was overwhelmed with glamour.
I later found out that the owner, Adelaide Martin, was the grandmother of my friend Julie (Marinoni) Morgan. Julie used to pull some great pieces out of old stock for Halloween costumes.
Jan was a blonde beauty and modeled for them in newspaper advertisements and various fashion shows. Stacy sent me a copy of this ad where for the price of $2.50 one could have lunch and a show at the Mt Lassen Hotel. "Fingers" Arnold provided entertainment on the organ. Does anyone remember who he (or she) is?
I know there were other businesses in this once bustling area of town. What do you remember?
Theresa Nagel also sent me some memories. She said that J.C, Penney's at the top of Main St. provided most things, but she went to Lewis Style Center for really nice clothing. Theresa said Griffin's Variety Store was a great five and dime and Spaulding Drug and Millar Hardware were also favorites.
My brother and I used to peruse Millar Hardware just for the air conditioning in the summer! It was always so cool and welcoming there. I loved looking at the fancy dishes and glassware in the front of the store and dreamed of the day I could have my wedding registry there.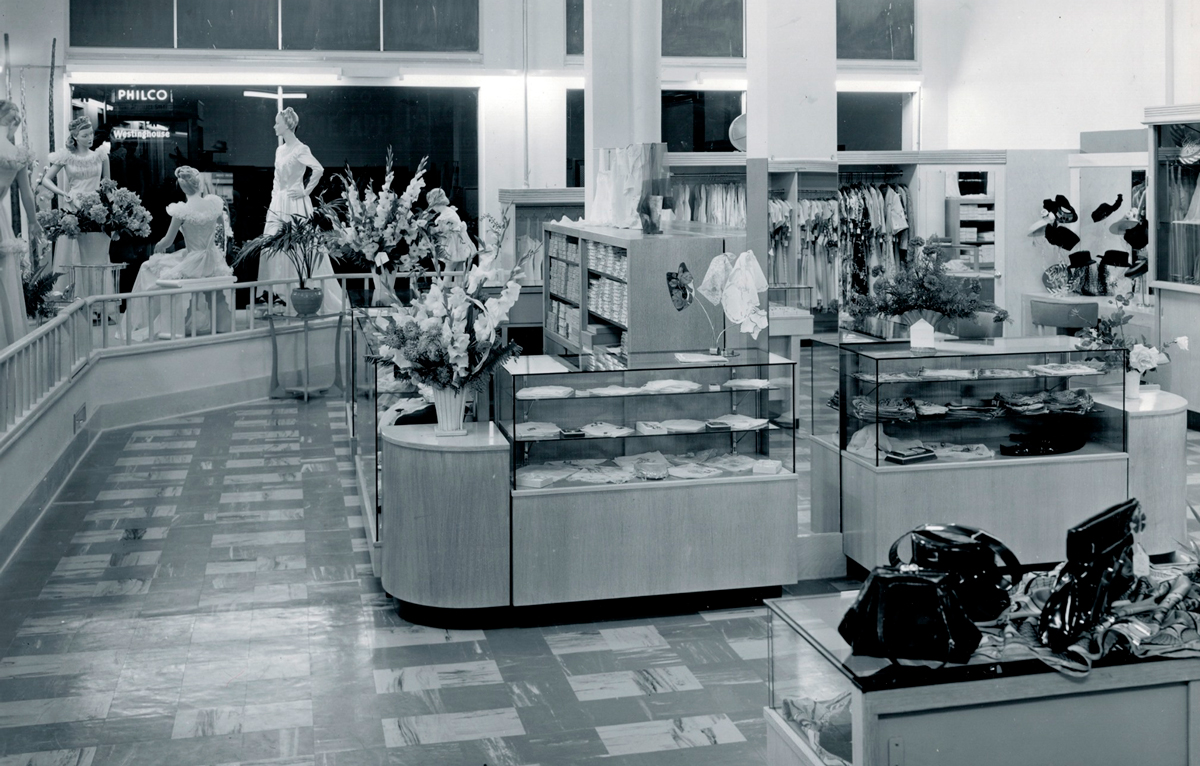 Theresa remembered there were many locations to eat and have toddies, at least five in the first two blocks! Which brings to my next question: What was your favorite Susanville restaurant of the past? I would love to include those places in a future column.
Where did you go on special occasions? Where was your favorite lunch spot? If you could bring back any specific meal or menu item, what would it be? Who were the servers? The cook? Email me with the details! [email protected]
---
Remember when news was 'newsy'? When you read about weddings, family events and engagement announcements in the newspaper? If you have something that might be newsworthy, please submit it to [email protected] and I'll do my best to include it here in "The Good Stuff."