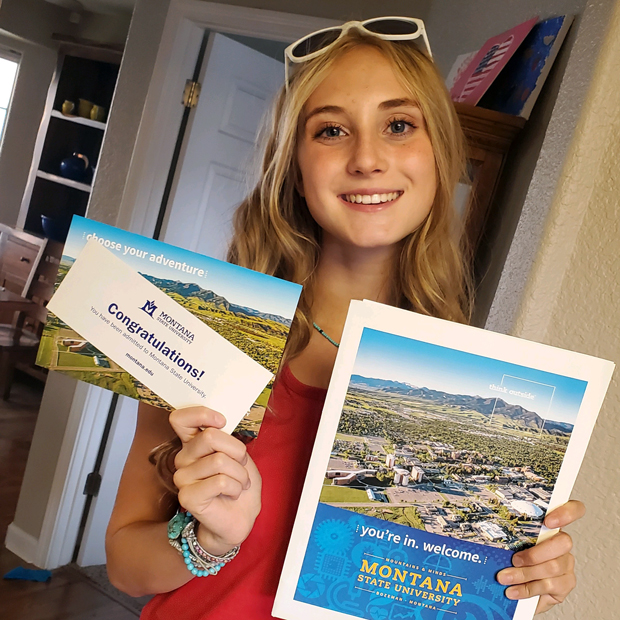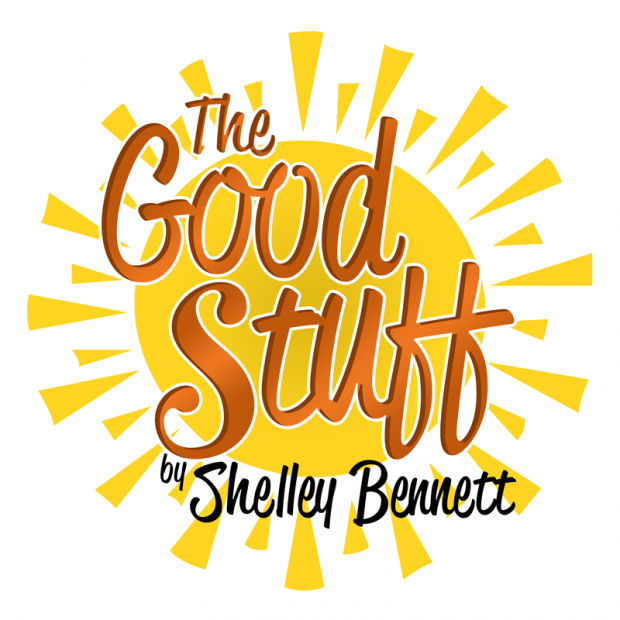 By Shelley Bennett

Whenever I am at a loss for what to write about, the students of LHS always come through for me. This week's Good Stuff is all about our talented kids and their recent accomplishments. Please hold your applause until the end.
First up, the amazing EmmaLee Rotlisberger. EmmaLee just found out that she was recipient of the Provost Scholarship at Montana State University. She will be attending the Honors College at MSU in the fall.
It was an intensive process, with an application, questionnaires from references, and an interview earlier in the month. Being so well-spoken and poised, it's no wonder that EmmaLee made the cut of less than thirty recipients out of a pool of 1200 applicants.
The scholarship includes her full tuition plus a yearly stipend, which totals over $108,000 over a four-year period. EmmaLee will major in Agricultural Communications with a plan to work as an advocate for agriculture.
She is currently a senior at LHS where she is on the drill team, participates in FFA (including the award-winning Floral Team), and swim team. EmmaLee is the current Ambassadress of Susanville and is also a member of the Junior Fair Board.
Lassen High is hosting an art show on Monday April 4, 3:30-4:30 on the first floor of the 700 building featuring seniors Dharma Jones and Christine Walsh.
Dharma is a third year student of Ceramics and will be showcasing some projects from her class with Ms. Anjanelle Weiher. She says that she was inspired by "all kinds of things, like my father or a TV show or a movie."
Ceramics is her favorite medium to work in. Dharma commented that sometimes she struggles with "starting projects" because she has to come up with ideas that also meet the requirements of the assignment. Or sometimes she'll have too many ideas and can't decide which one to pursue.
The art show is open to the public, so stop by on Monday 3:30-4:30.
Today the student body was treated to "Lassen's Got Talent", a variety show hosted by music teacher Ben Wade. The performances ranged from singing and dramatic monologues to pieces on a variety of musical instruments.
First place went to the musical duo of Danielle Ware on electric guitar and Manny LaPorte on saxophone. Dani's measured chords were the perfect accompaniment to Manny's smooth sax as they played "Clocks" by Coldplay.
Eleonora Calosso was accompanied by Natalie Nakanishi on piano as she sang the emotion wrought "Second Choice." The duo also collaborated on the original music and lyrics. They were awarded second place.
Crowd favorite Annie Cruz sang "Nothing Ever Lasts" and also produced the original backing track. Her pure, sweet voice filled the room as students made connections from her lyrics to their own lives. Annie was the choice for third place.
Every student was so talented, I don't know how the judges were able to pick the top three! Great job to all our students who took a risk on a Monday morning and gave so freely of their talents.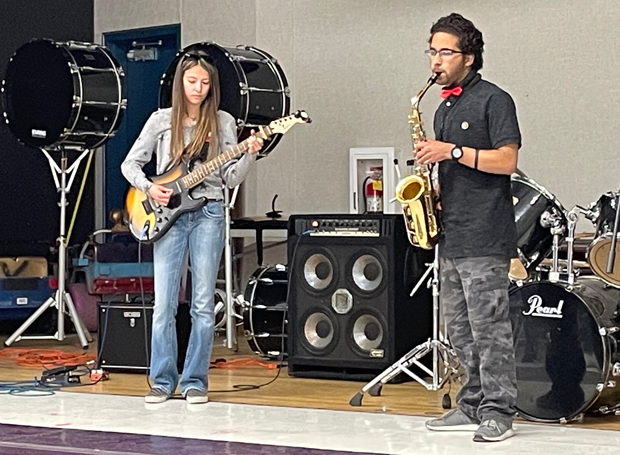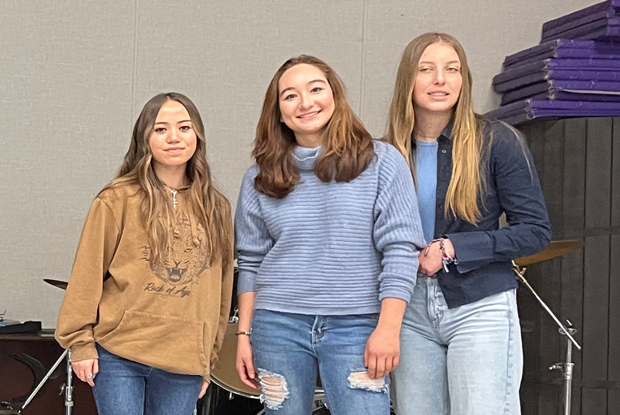 ---
Remember when news was 'newsy'? When you read about weddings, family events and engagement announcements in the newspaper? If you have something that might be newsworthy, please submit it to shelleybennett24@gmail.com and I'll do my best to include it here in "The Good Stuff."