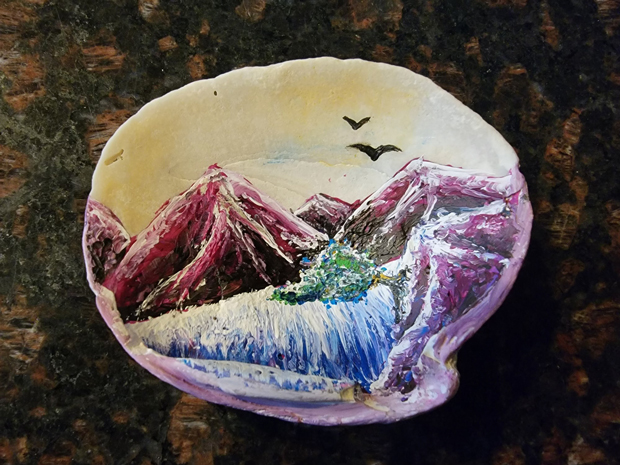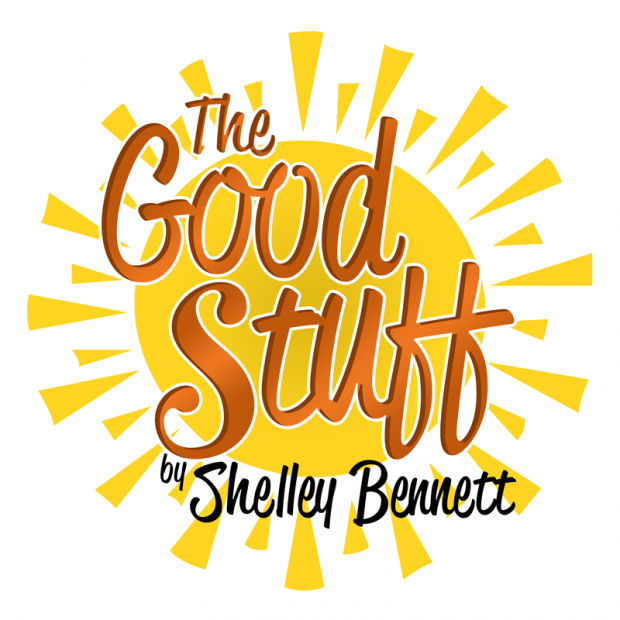 By Shelley Bennett

The Class of 2025 is hosting Lassen High's first student Art Auction this Saturday April 30th. Starting at 5:30, patrons can enjoy charcuterie boards and soft drinks and place bids on silent auction items, including gift baskets from local businesses and a handcrafted "Lassen Pride" metal flag made by Bubba Wright and Randy Harlan. Bidding will end at 6:30.
At 6:30 the live auction will begin with forty-five other pieces of art created by thirty student artists. From acrylic paintings to digital pieces, woodwork to paintings on natural canvases such as seashells and pieces of driftwood to photography and pottery, there is something for every taste.
Zayn Wright will be serving as auctioneer and in addition to his "natural charming charisma" has been practicing with the script for a few weeks.
Wright is known as someone who is able to "free-style" and be "funny" so it will definitely be a night of entertainment.
Class president Joey Harrison says the class is raising money for a good senior trip and says, "If you love art, make sure to come."
Classmate Alexa Winje interjected, "And if even if you don't love art, you should come."
She says the class didn't want to have a typical dance or bake sale and they spent a lot of time brainstorming and planning this unique event. Alexa has a painting for sale in the auction.
Advisor Rachel Vincent is impressed by how many freshmen are involved in the auction and asks that buyers bring a check or cash to purchase their art.
Lassen High seniors are planning a "Golden Gala" on Saturday May 14th for their prom. The event will be held on Pancera Plaza from 8:30 until 11:30. Tickets are $25 for singles and $45 for couples.
Amenities such as valet parking, a dessert ball, and DJ are included. Pictures by Greg Wallace photography will be available to purchase at the dance.
If you need to order a tuxedo, please Mrs. Schall in room 113 or call 251-1113 for details. They will be taking tuxedo measurements on Wednesday April 27th.
Lassen Family Services has a variety of dresses, shoes, accessories, and other formalwear for anyone to use. Mrs. Schall can help you make an appointment.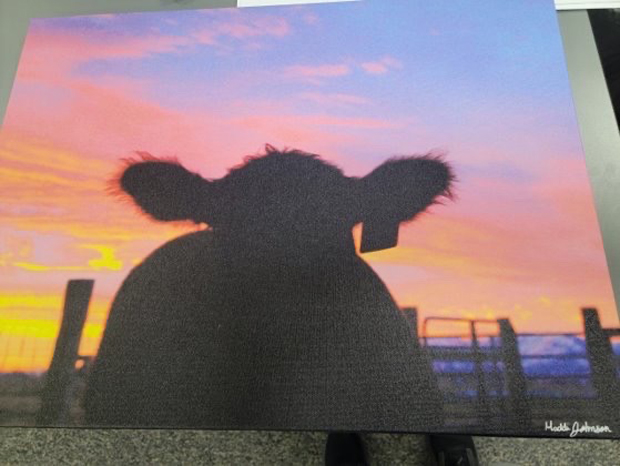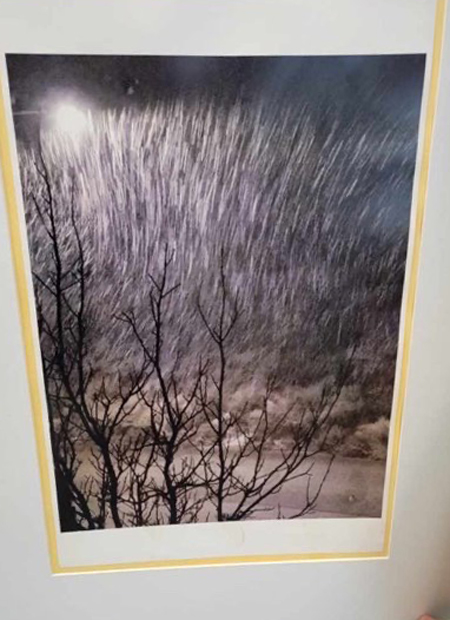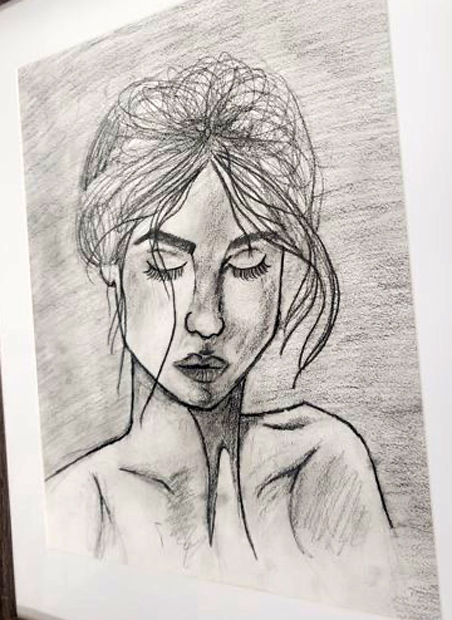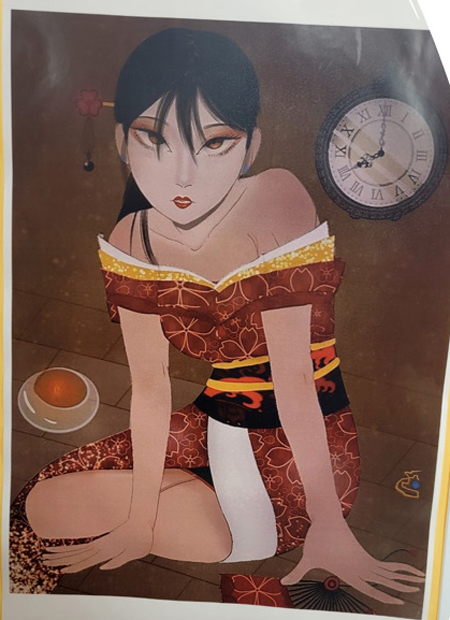 ---
Remember when news was 'newsy'? When you read about weddings, family events and engagement announcements in the newspaper? If you have something that might be newsworthy, please submit it to shelleybennett24@gmail.com and I'll do my best to include it here in "The Good Stuff."