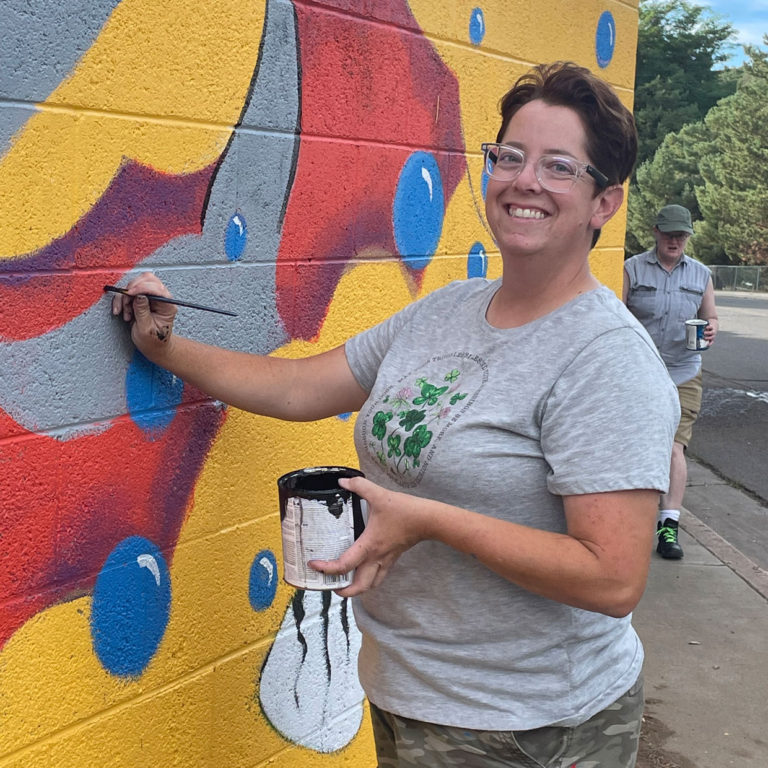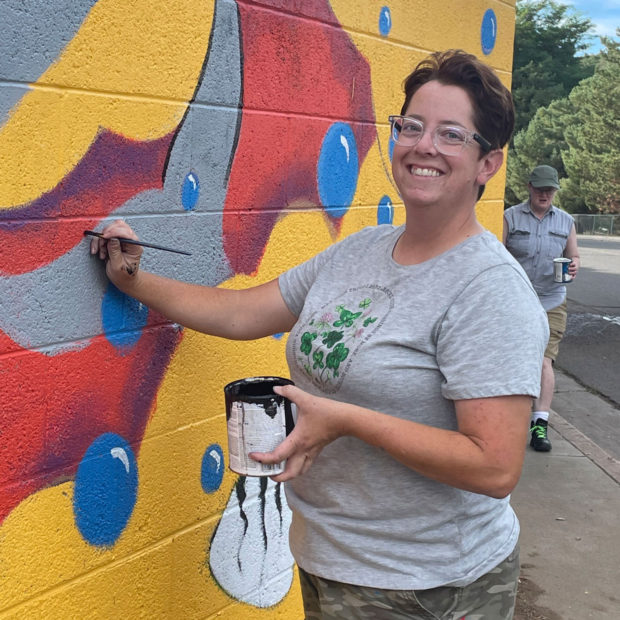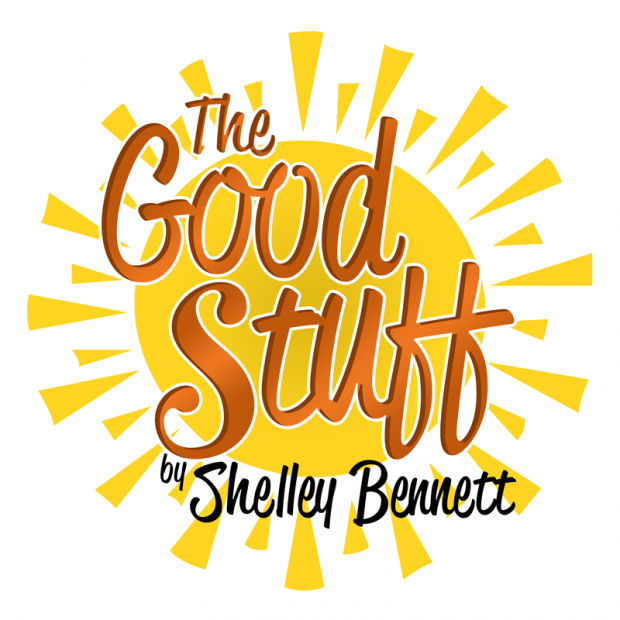 I have a younger sister. Her name is Alison Templeton. And I knew from the day she told me she wanted to be a "mingo" for Halloween that she was colorful, creative, and thought outside the box.
So, I bought a pink feather boa and along with an oversized hot pink sweatshirt and some black leggings, Alison's dream of being a flamingo came true.
No doubt, she would construct a much more complex and realistic costume on her own now, but she is busy painting a mural.
This mural is located on N. Roop Street as it curves around to become Cherry Terrace. Alison was commissioned by the owner of the Sage Hill Cottage to paint this fantastical depiction of sea life.
It has taken a few years to design, research, and execute the scene, but Alison and her art crew (Clara, Lila, and Suzanne) are getting down to the details. When I stopped by yesterday, they were busy shading, outlining, and painting the intricacies.
I was amazed at the many colors you don't see when you just drive by. You have to get close to appreciate the swirling waves, facial expressions, and "Easter eggs" included for the gamers and Disney fans.
I would encourage you to slow down one day, park the car, and get out to truly see the personalities portrayed in the sea creatures.
The mural contains larger sea life like a humpback whale, blue whale, killer whale, and a blue-ringed octopus. They are surrounded by a turtle, a school of clownfish and angelfish, starfish, manta rays, jellyfish, a swordfish, a surprised pufferfish, a very "crabby" crab, and even a narwhal.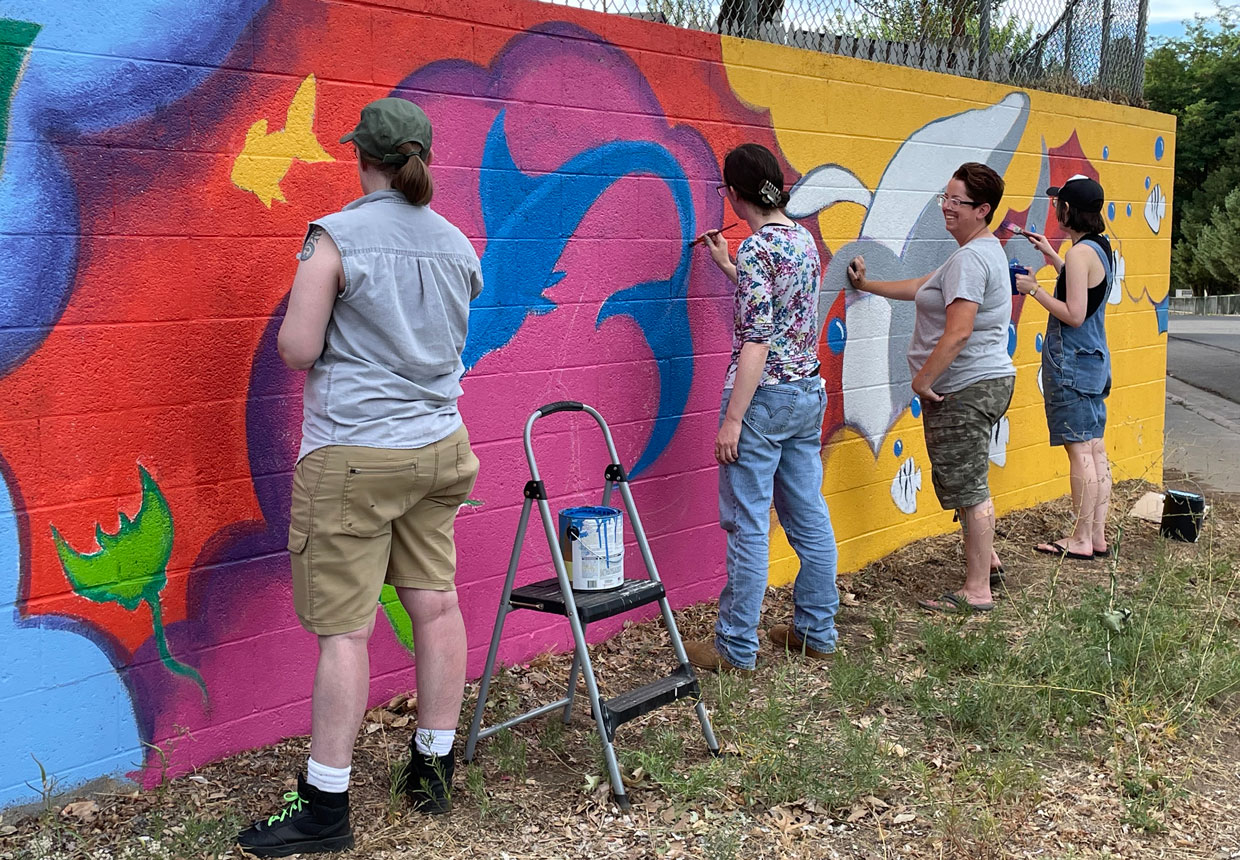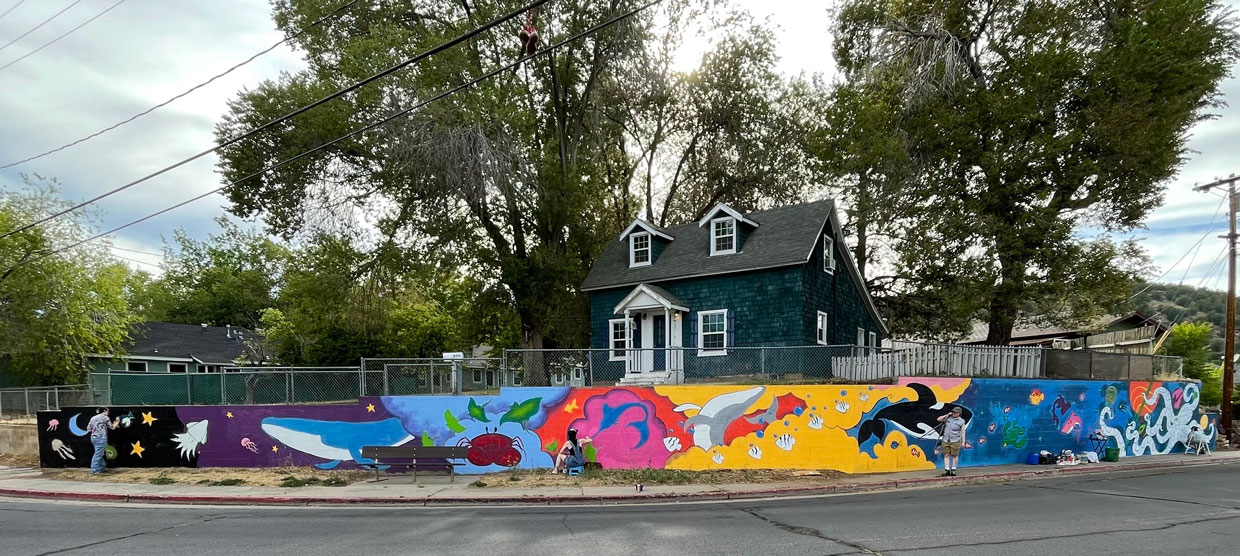 Alison adds whimsy by including other elements besides water. There are colorful planets, clouds, and the remnants of a sunset. One of the fishing touches will be to add glow-in-the-dark paint to some of the sea creatures to provide something to appreciate even at night.
There are plans to plant some seaweed-like plants in the flower beds and I joked that they should paint the bench in front as the S.S. Roop. I am always volunteering my talented sister to create more art.
She always goes along with it and those hours have translated into at least fifteen backdrops for the Miss Lassen County pageant, numerous Homecoming floats, and décor for multiple dances.
For the former two, she patiently teaches students how to make it themselves. I have watched as she demonstrated how to transform a piece of cardboard into looking like a 2X4 and provided instruction in creating clouds. I have heard her tell kids that anyone can learn how to draw.
It seems like we are experiencing a renaissance in the Susanville mural scene. Along with Alison's under the ocean landscape, there is a mural in progress at Grocery Outlet, and the one in the former Bank of America/upcoming LMUD parking lot is getting a makeover.
I love seeing our town getting more and more beautiful every day. And I appreciate the artists who are making it that way. Thank you Alison!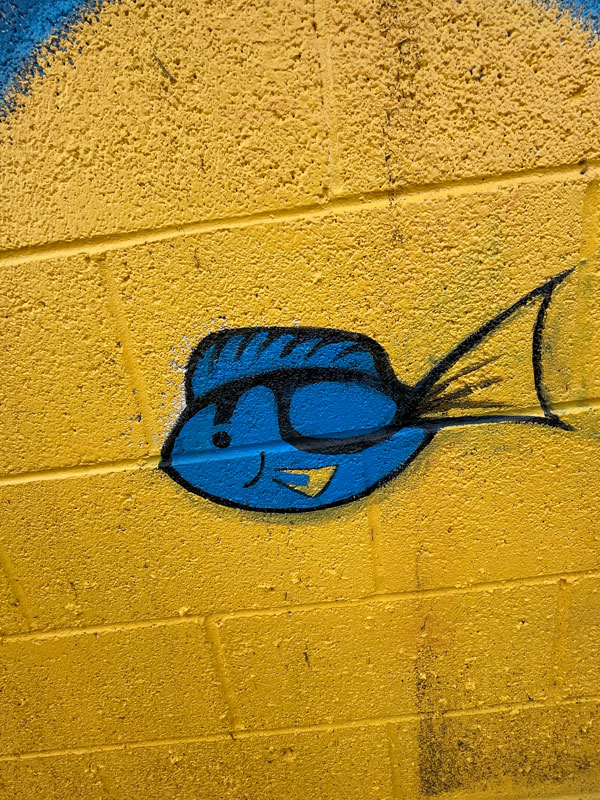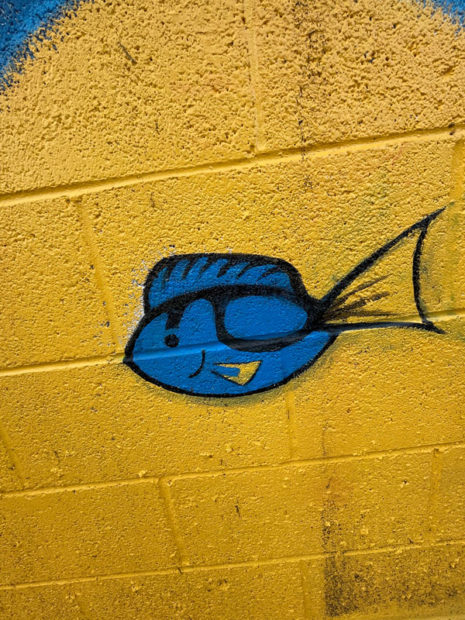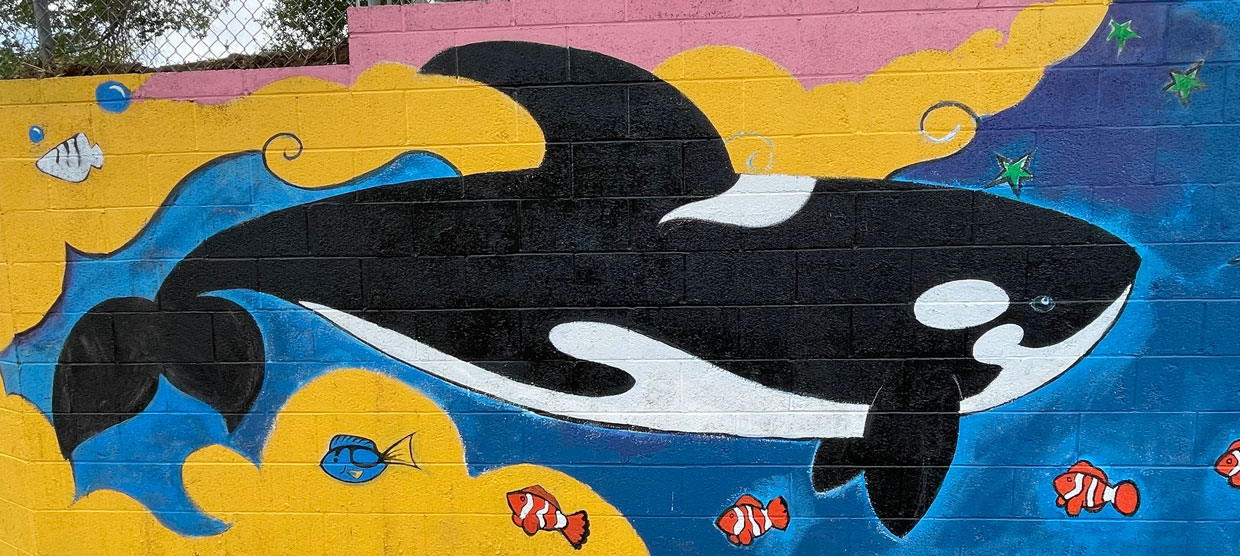 ---
Remember when news was 'newsy'? When you read about weddings, family events and engagement announcements in the newspaper? If you have something that might be newsworthy, please submit it to shelleybennett24@gmail.com and I'll do my best to include it here in "The Good Stuff."