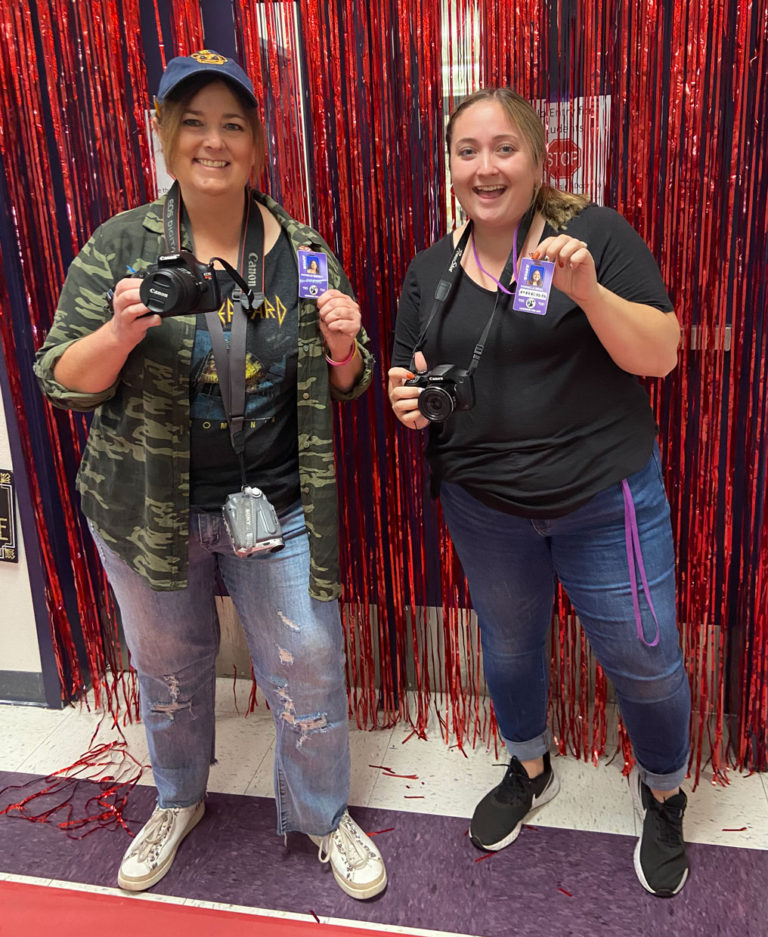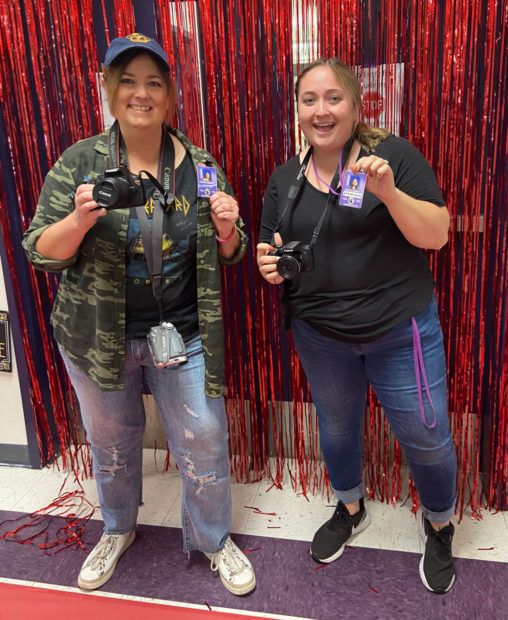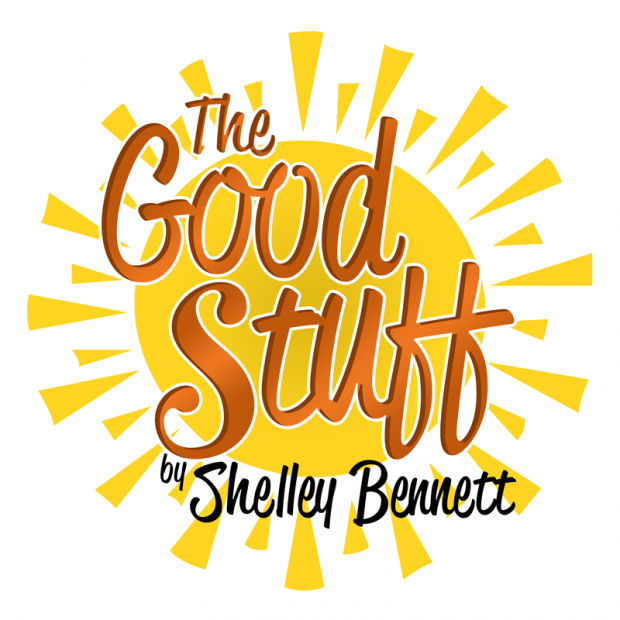 by Shelley Bennett
Homecoming Week 2022 was a blast and I'm soaking up all the memories of fun dress-up days with my colleagues, original floats and skits from every class, and incredible performances from the drill team, cheerleaders, and band.
It's always good to start your day with positive energy and a cup of coffee and last Wednesday was like a double shot of espresso. It was Walk the Runway Day and like I told you, I didn't know what to wear!
Gabi Geoia gave me the idea to dress like the paparazzi and I ran with it.
We started the morning with a walk down the red carpet and it was truly the highlight of my week. Watching my friends strut their stuff in their finest dress up wear was something I will never forget.
On Thursday I lived out my childhood dream of being Samantha from Bewitched, but no matter how hard I wiggled my nose the papers on my desk did not grade themselves!
Students went back to their childhood dressed like Sponge Bob and Patrick, the Fairly Odd Parents, and multiple Disney characters like Bambi, Cinderella, and even Gus and Jaq.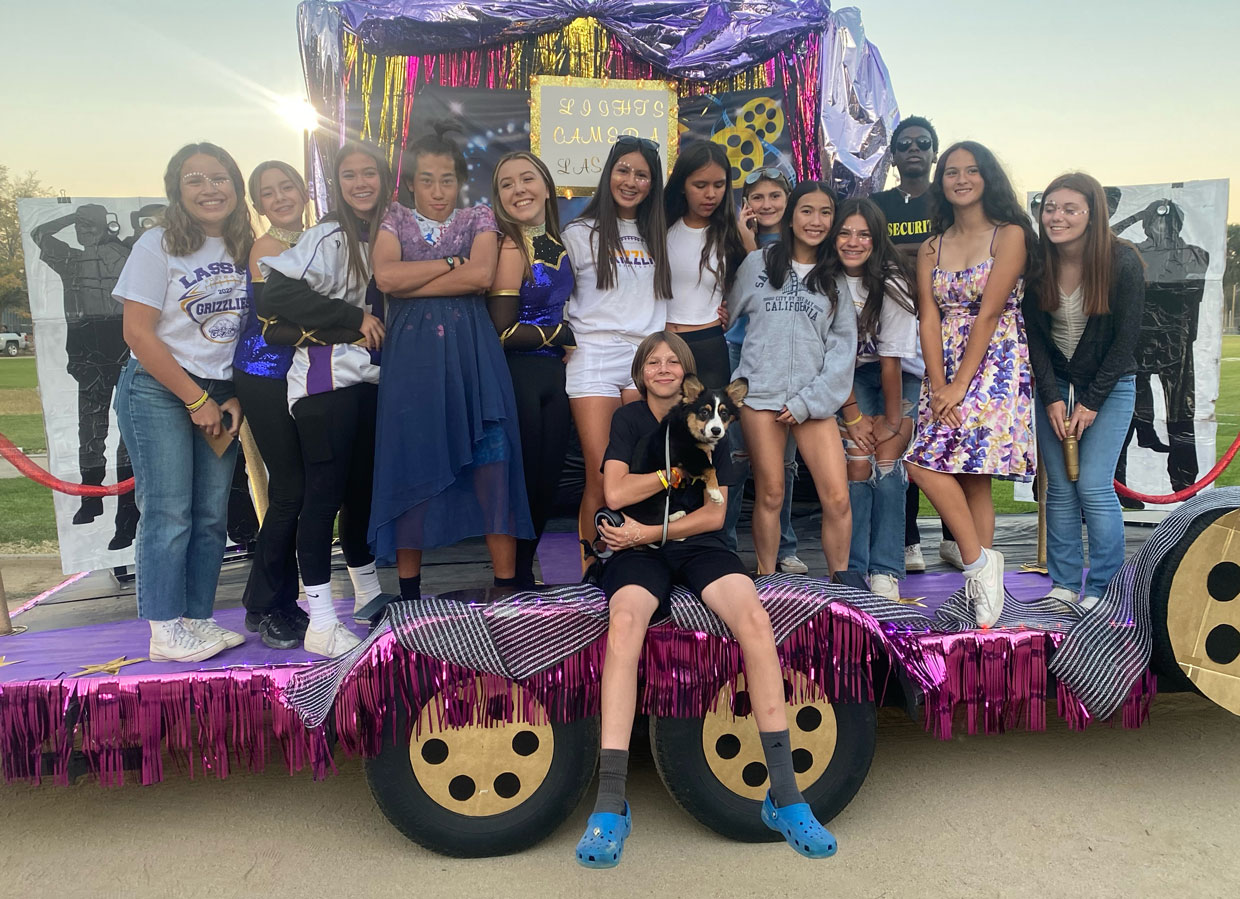 Friday's parade highlighted the work of the classes with their floats and skits. The freshmen chose to create a red carpet with local celebrities Mr. and Mrs. Lassen High School (Christopher Mallory and Aurea Webb) battling Mr. and Mrs. UPrep.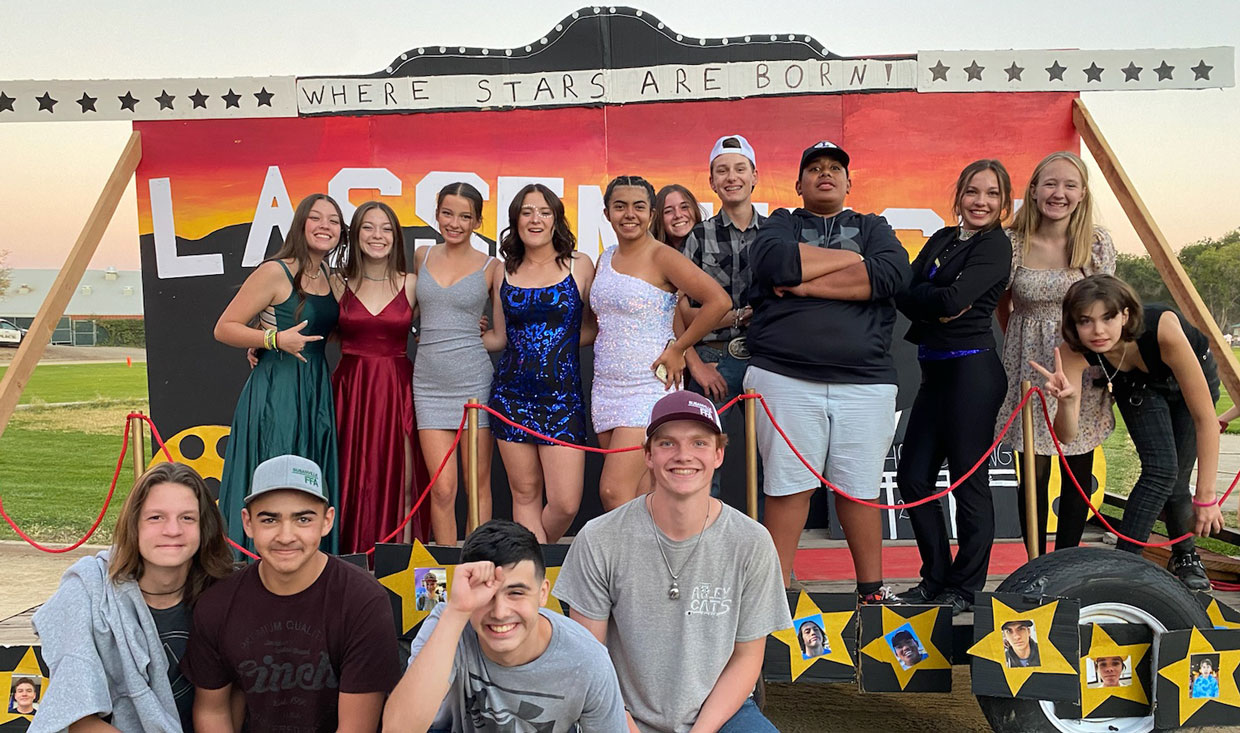 The Class of 2025's red carpet was led by reporter Julienne Bennett who interviewed celebrities and influencers as they made their way to the Homecoming dance. Tom Holland, played by Zayne Wright, took on the UPrep mascot.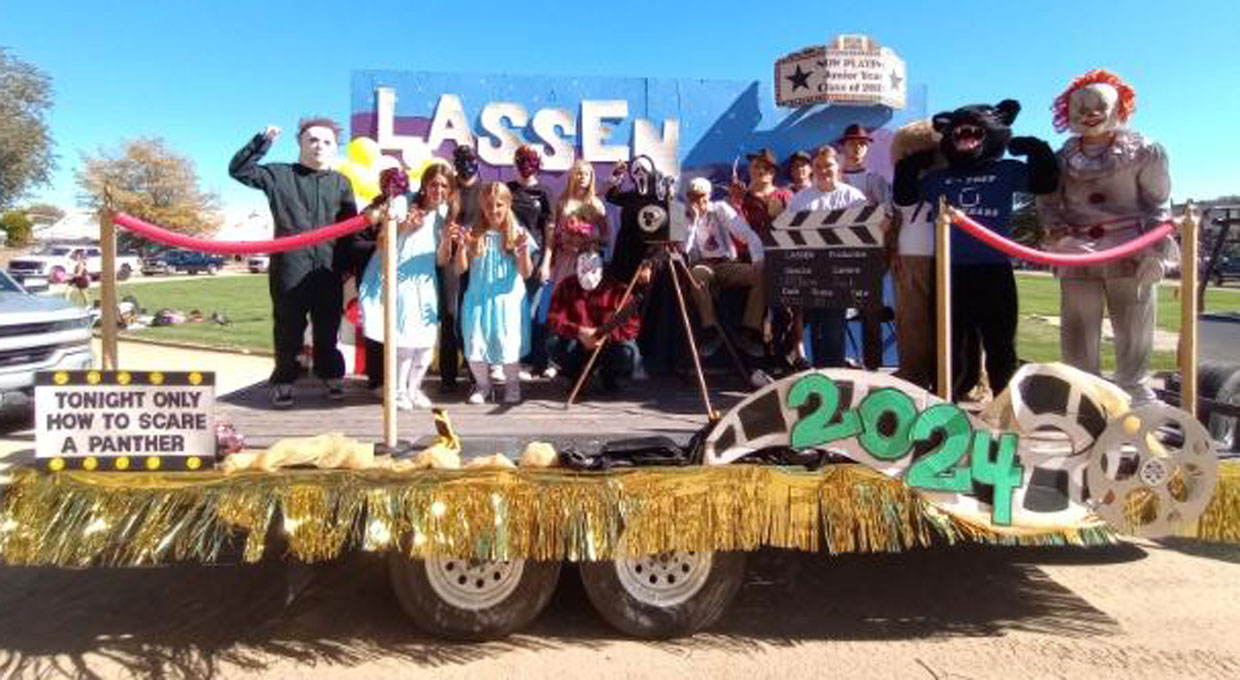 Our juniors took a different route and recreated a movie set. Director Justin Ellena held auditions for a character who could scare the Panther played by Tucker Schall. Freddy Krueger, Michael Myers, and Jason failed so it was up to the Grizzly (Zeb Hall) to get the job done.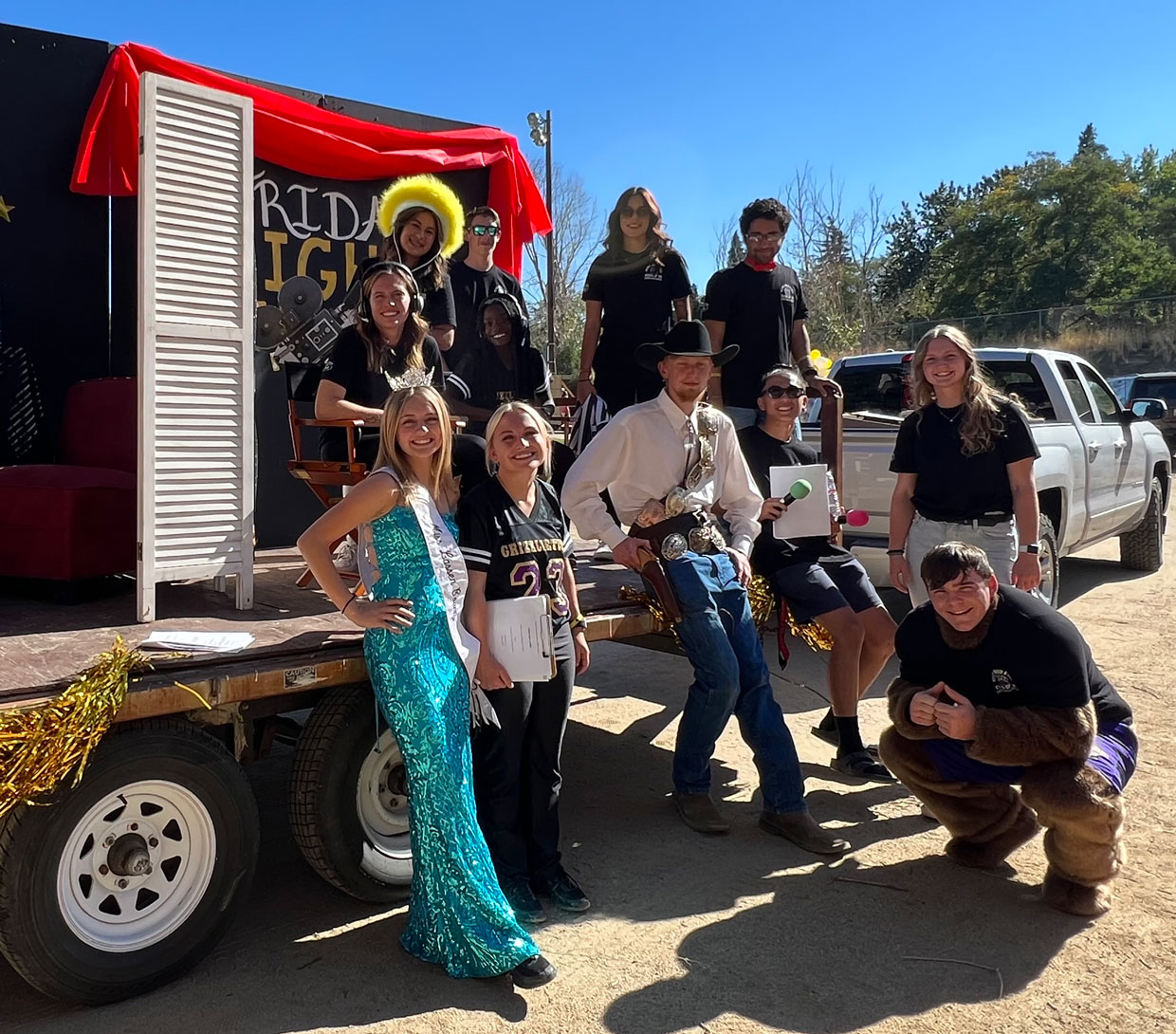 Finally, the Class of 2023 presented a documentary film featuring senior and Miss Lassen County Olivia Ormachea. Much to the dismay of her assistant (Mariah Beckman) and film crew, she is kidnapped by a UPrep athlete only to be rescued by both the Grizzly mascot and the Lassen County Sheriff in an epic light saber duel.
The Junior Class took first place in the float competition with the freshmen taking second and the sophomores and seniors following.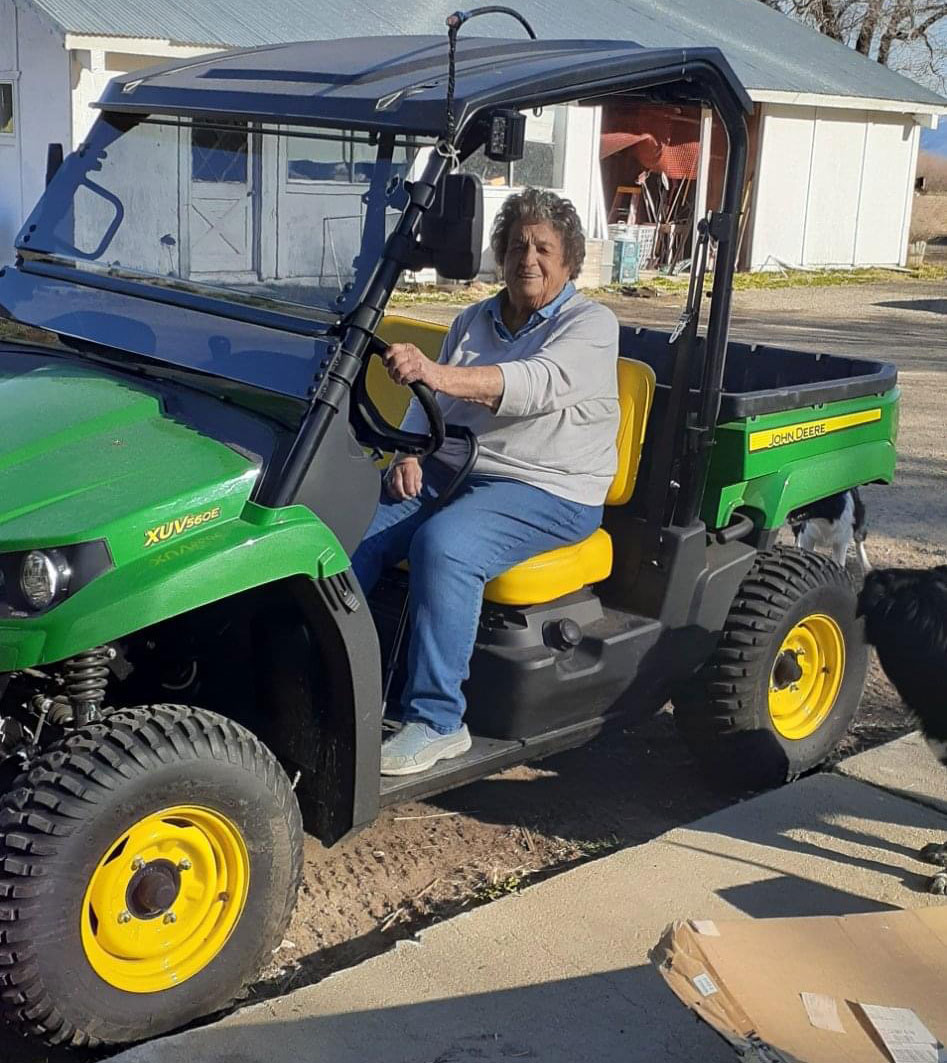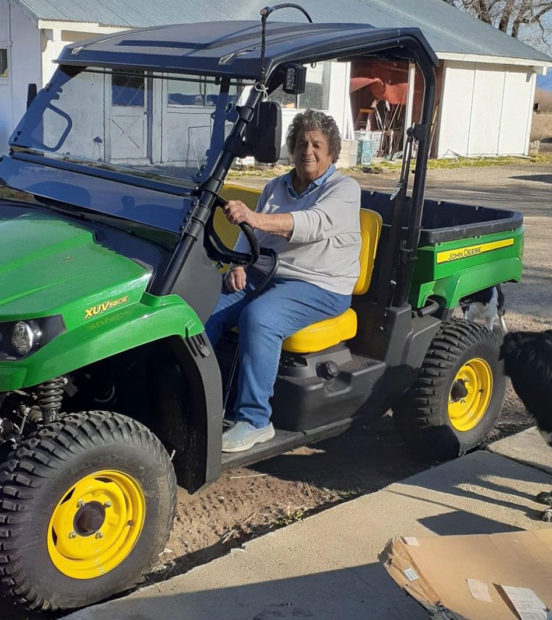 Alumni of the Year, Fran Hemphill, was unable to attend the assembly or game and was honored last summer at the annual picnic. Fran was born in Westwood to John and Iris Webb, they later moved to Susanville. She graduated from Lassen High School in 1952.
In 1963 she married JD Hemphill ('51) and became a farm wife. They had two sons, Joseph and Jeff, who are also LHS grads. Granddaughter Abbey is a freshman this year.
Fran has been devoted to helping children and their families through a variety of organizations, including 4-H, Meals on Wheels, veteran's organizations, Senior Center, and the LHS alumni association. She is most often seen on her side-by-side tooling around the fairgrounds.
Before the Varsity game, the Drill Team presented the flag accompanied by seniors Jeremy Nielsen and Manny LaPorte singing the national anthem. Thanks to donations from the Alumni Association and Ted Marino ('67), the flag is now housed at the high school and can be used for other occasions throughout the year.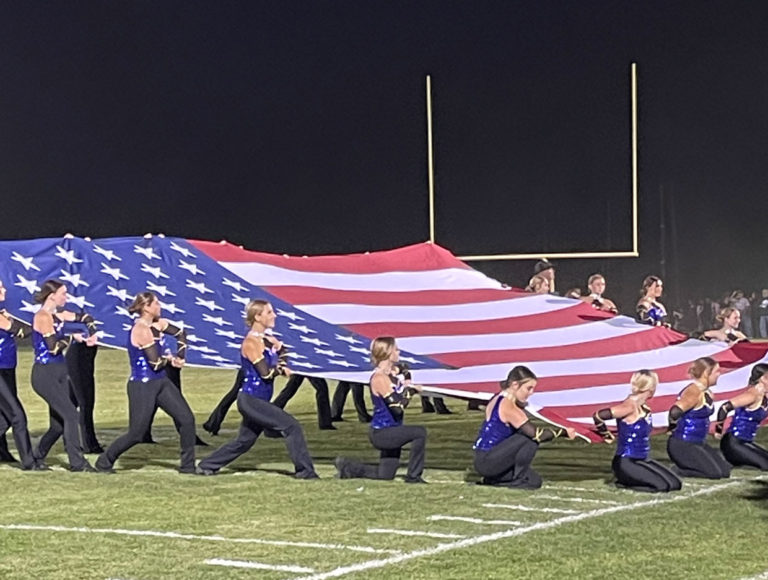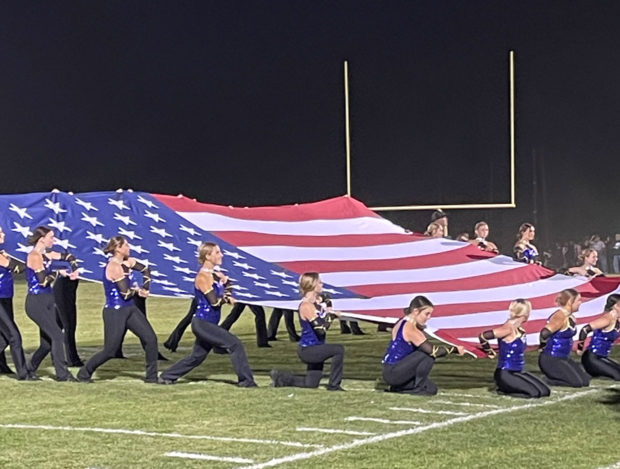 The week continued into Saturday with an Alumni Field Hockey game. The alumni proved they still "got it" and with several goals from Erin Zubillaga ('17) beat the JV and Varsity players handily. Coach Dorinda Shaffer and alumni Donna Morelini served as referees.
Come back next week for Homecoming Royalty coverage!
---
Remember when news was 'newsy'? When you read about weddings, family events and engagement announcements in the newspaper? If you have something that might be newsworthy, please submit it to shelleybennett24@gmail.com and I'll do my best to include it here in "The Good Stuff."