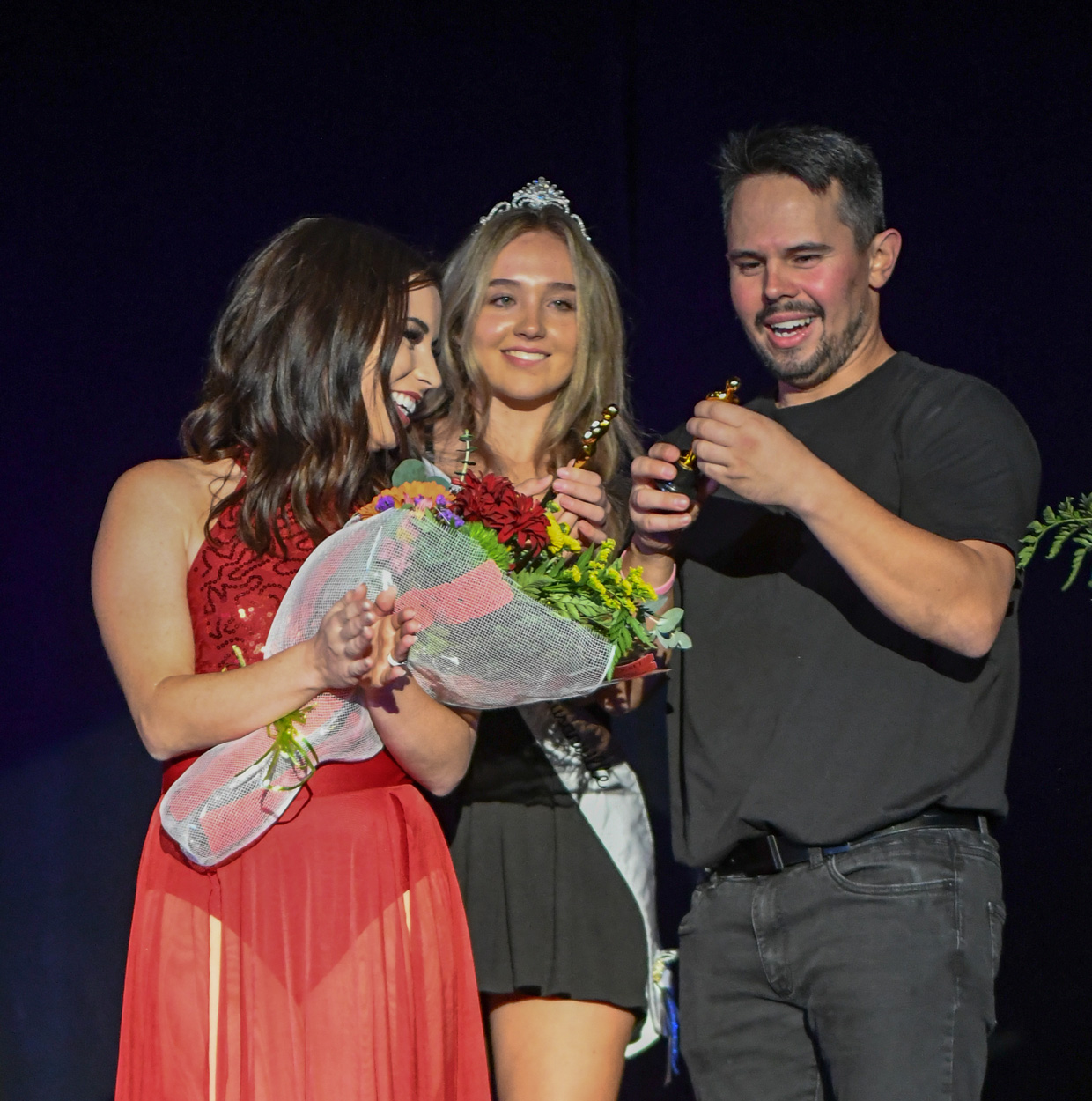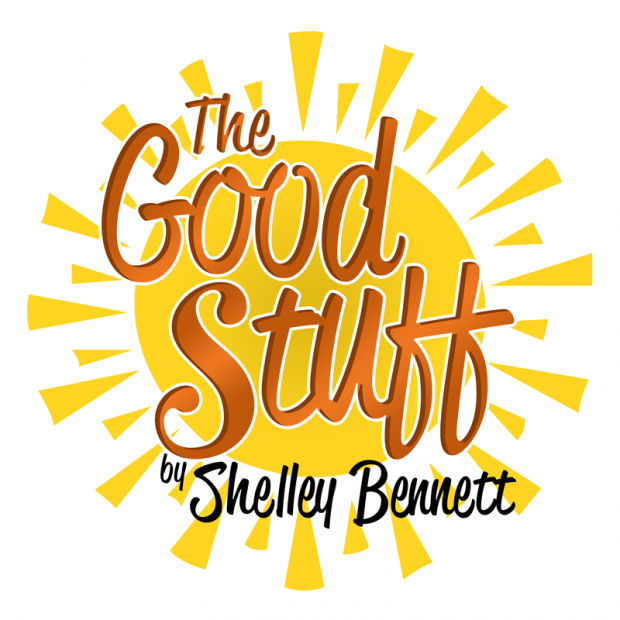 by Shelley Bennett
I hope you caught at least one performance of Dancing for A Brand New Me over the weekend because it was a fantastic show. I wanted to share my favorite performances with you and some incredible photos from official photographer Stephanie Blakeman.
Our first couple, Kaitlyn Midgely and Seanne McElrath brought two great performances to the stage, but really leveled up with their third dance, a moody ballroom piece with interesting staging, lighting, and the addition of another dancer, Seanne's brother Alex.
I'm not going to lie, I didn't quite get the story. When judge Amanda Tannous (or maybe it was Terra) complimented them on retelling the Johnny Depp/Amber Heard trial, I was like, "Oh, okay…", but it was one of those dances where I didn't need to understand the story to appreciate the performance.
I was mesmerized by the dancing of Kaitlynn and Seanne, and then Kaitlynn and Alex. The three of them were so in sync! You could see she was torn with who to dance with, who to stay with. The conflicting emotions were evident in her face and body language, and it brought the audience into the difficulty of the decision she was making.
Prairie Burt and Nicomi Reed were next in the lineup and my favorite performance of theirs was a snippet from Grease. They really brought the characters of Sandy and Danny to life, yet it was very out-of-character for the performers.
Like Prairie and Nicomi couldn't be more different than who they were portraying, but they made us believe them. Nicomi's body language was totally changer, she didn't walk but strolled across stage all loose-limbed and flowy. And Prairie was just bad ass as Sandy; with her signature cigarette and leather leggings she owned Danny.
Ivanna Rose and Quinn McGinnis opened the show with a fun island number, "Hello". Their production was the total package: with beautiful costuming, authentic moves, and music that put you in a good mood. It really set the good vibes for the first part of the show.
Quinn might have been outside of his comfort zone, but Ivanna had done everything she could to make him successful. Their moves were perfectly coordinated, and she was always right there if he needed help with the choreo.
Matt Lively and Celeste Blakeman are another couple who continued to amaze dance after dance. My favorite was their interpretation of the iconic dance movie Step Up. It was almost like real life comes to the stage when former ballerina Celeste meets street-smart jock Matt.
Celeste's choreography played to Matt's upper body strength and they both demonstrated hard-hitting hip hop moves, without sacrificing the grace and fluidity of dance. They had some cool tricks, like a kip up, fish flops (kind of like a backwards somersault), and several creative lifts. This couple had complete trust in each other, which enhanced their performances.
Unpopular opinion: I hate country music. Like really hate it. I would rather poke my eyes out than listen to it in the car.
With that said, I was clapping, singing along, and stomping my feet when Dalton Leighton and Jillaine Singleton brought down the house with their performance to "Fake ID". There were all kinds of boot-scooting going on! There were also many death-defying lifts and tricks that had me holding my breath until Jillaine was upright with her feet on the floor again. That girl can fly! And Dalton made it look effortless.
Then they took me to a completely opposite place with their dancers' choice number. Tears were actually flowing (mine and Tara Bias') on the table as they told a story of two children in the foster system who were later reunited as adults in their roles of attorney and social worker.
The couple struggled with their demons, found solace in each other, and reached out to comfort another child, all in the language of dance. It was heartbreaking and healing and heartwarming all at the same time. It was an emotional journey for the entire room. I was wrecked.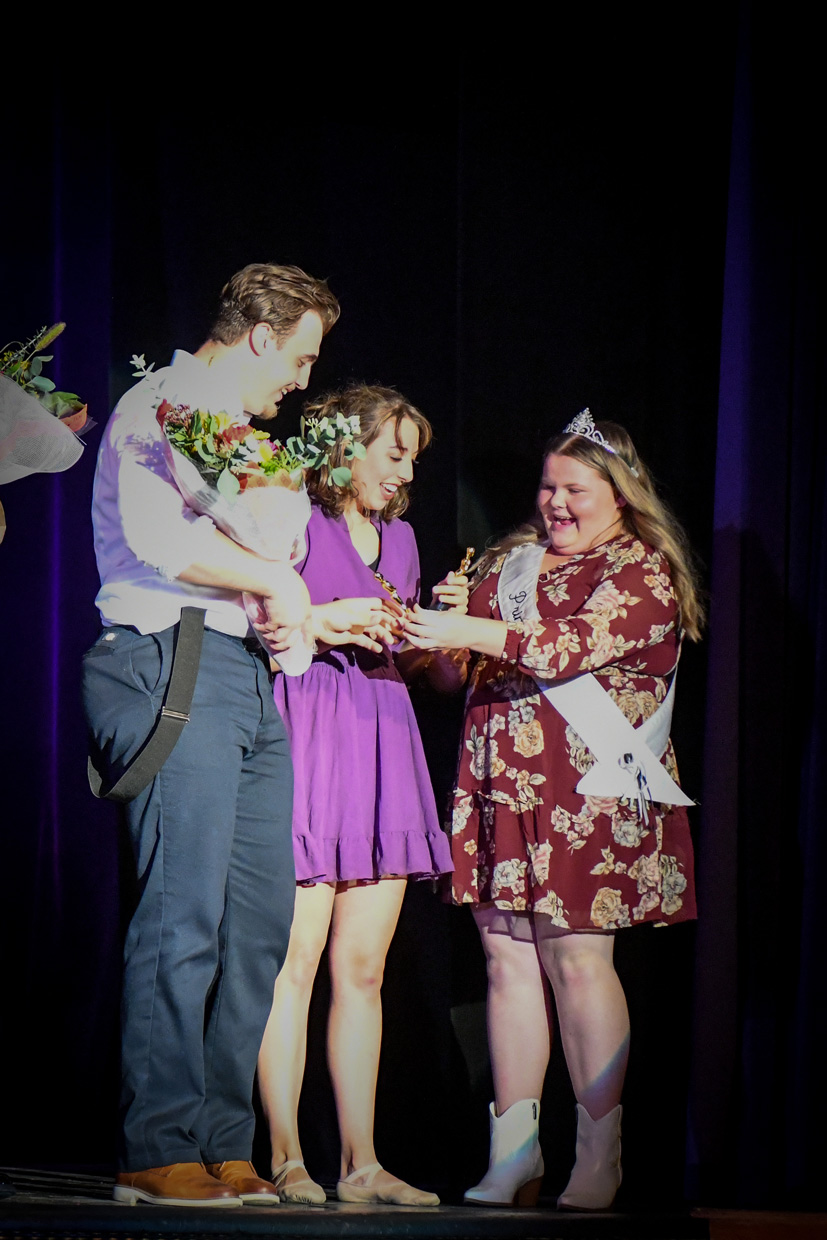 It was no surprise that at the end of Friday's show, Jillaine and Dalton were awarded the Audiences' Choice, which is the total votes taken in house. On Saturday night, they also received the Judges' Choice which was decided by the judges of the competition.
Seanne McElrath and Kaitlyn Downing were the top fund raisers and won the People's Choice on Saturday.
Our local dance studios also presented amazing group performances. House of Dance was represented by a beautiful lyrical number choreographed by Nicole McCoy and a high energy mix of hip hop, lyrical, and jazz done by Seanne McElrath and crew.
Gabrielle Singleton's group from Joan's Studio of Dance raised the energy with an island-inspired jazz. J&J Performing Arts closed the evening with a touching lyrical tribute choreographed by Jessica Wade.
There were so many people who put their time and energy into making this event a success. I want to personally thank the judges: Terra Avilla, Amanda Tannous, Seth Anderson, Doria Dalu, and Tara Bias.
All involved in the show at one time, they were on the other side of the table this weekend and were witty, encouraging, and at times gushing about how much they loved a performance.
Jeremy Couso, as always, is the consummate host and showman. For their first outing as organizers, Kassie Satica and Karen McDaniel, were extremely successful in raising almost $30,000 for Lassen Family Services.
Lesandra Rodriguez was articulate and poised as she related her story as a survivor of domestic violence. The hall was absolutely silent as she spoke.
The décor was colorful, creative, and made you believe that a tropical breeze was wafting through the Vets Hall, so a big thank you to Jennie Hoffman for her creativity. Adam Danes and Kayla Pacheco made sure the sound and lights were on point. Kendra Zaengle was also behind the scenes ensuring a smooth production.
There were also snacks and props and backstage issues to attend you, not to mention the months of preparation, the generous sponsors, and several others I am sure I am missing. Please forgive me. If you were part of the show, I appreciate you.
Next year, if someone asks you to be a part of the show, as a star dancer, choreographer, donor, or audience member, just say YES. You won't regret it. You'll help other people, but you'll gain something for yourself as well.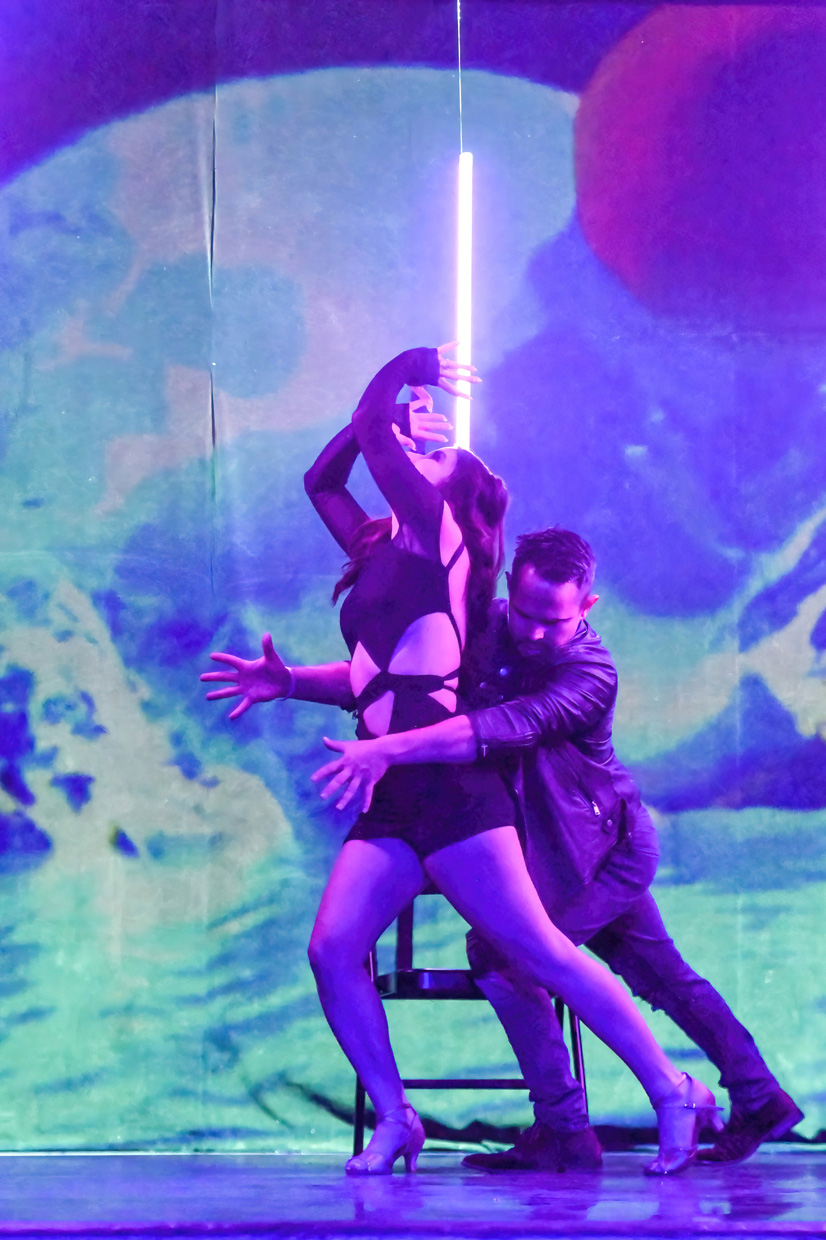 ---
Remember when news was 'newsy'? When you read about weddings, family events and engagement announcements in the newspaper? If you have something that might be newsworthy, please submit it to shelleybennett24@gmail.com and I'll do my best to include it here in "The Good Stuff."