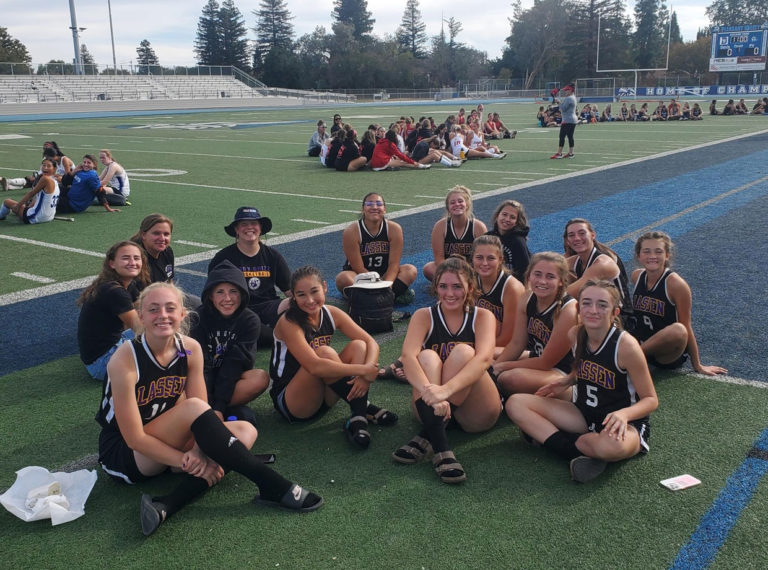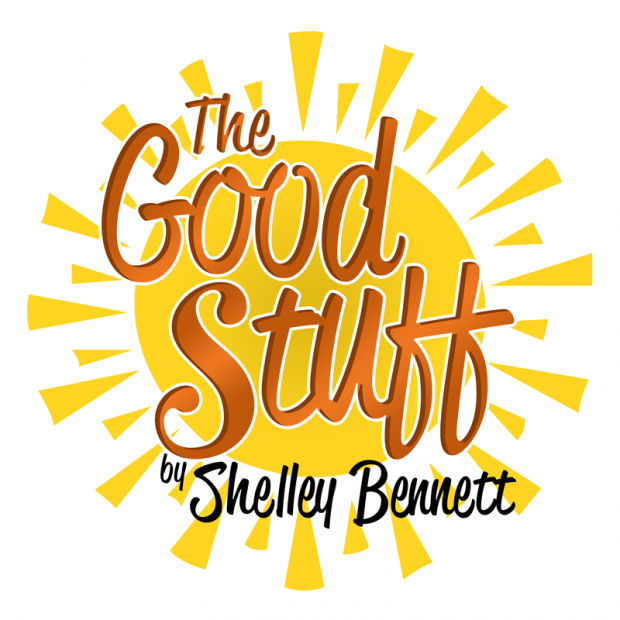 by Shelley Bennett
I remember playing field hockey in P.E. at Diamond View. It was kind of fun, even without the protection of shin guards. I briefly considered it in high school, but Mrs. Morelini was the coach and she loved to make those girls run. While holding their sticks.
I was also in awe of my classmates who I considered the real athletes: Joslin Soule, Mickey Bridges, Angie Hawks, Christen Benbough, Mindy Mahan. They were far superior to my athletic ability. I stuck to dance.
Then one day about 35 years later we were at a graduation party when Dorinda Shaffer struck up a conversation with Sofia. "What grade are you in? Are you going to be a freshman?"
Sofie shook her head and said, "I'll be in 8th grade."
Dorinda persisted, "Next year then. Start coming to morning practices. You're one of those athletic Bennetts."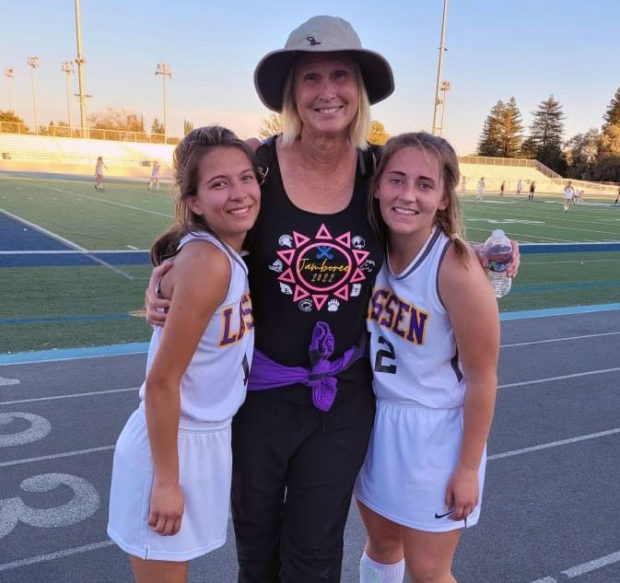 That little seed, planted in Sofia's head, grew until the Summer of 2020. Field hockey practice, outside in the fresh air and sunshine, was one of the only activities okayed by Public Health, Dr. Korver, Mr. Nugent, the LUHSD board of trustees, and maybe even God himself.
So, they practiced. And when school started, they kept practicing. Even though there wouldn't be a season that fall, they persevered.
In October, practice turned into fundraising, and they worked for weeks to get ready for Frightmare Forest. During those days of preparation and scaring the attendees, they formed a bond. A bond that I believe carried on into this season, which became one for the record books.
The season started in August at the annual jamboree held in Chico. When Leo and I got there, we were quickly informed that they beat Davis. Davis? Seriously?!
Then came the second game where the team tied Chico, another field hockey powerhouse. The lady Grizzlies also beat Bella Vista before falling to Chico after outplaying them the entire game.
Lassen Field Hockey was the buzz of the tournament. Everyone knew that something special was about to happen to Coach Shaffer and her girls.
One of the most memorable games of the season was against Pleasant Valley at home. It was 1-1 at the end of the game. Field Hockey has some very interesting overtime rules. The first overtime is played only using a fraction of the team.
We did that. No score. The next overtime is a one-on-one shootout. Each team chooses their best shooters, and they go head-to-head with the goalie. It's crazy intense.
I'm sorry to say that I don't even remember who scored and who didn't. I was screaming my head off because we came away victorious.
I do remember that sophomore goalie Lucy Olson had a heck of game and showed mental toughness above and beyond her 15-years.
Coach Shaffer said that this one of her favorite moments, "The girls and Lucy were amazing! I loved how they were all in a huddle beforehand, giving each other courage."
Overall, the Varsity Field Hockey team had seven wins and three losses in season play, finishing second in league. Lassen beat the toughest teams at least once: Chico, Davis, Corning, Pleasant Valley. These teams have long been the leaders of the EAL. Some years we wouldn't even score on them.
All League players are Dani Ware, Cassie Huskey, and Hannah Matchniff with Jessica Nakanishi and Miliana Crosno receiving Honorable Mention.
At the post-season Super Regional tournament, Lassen finished third. They started the morning beating Corning 3-0, then lost to Chico 0-2. In the third-place game, the girls beat PV 2-1.
Placing third in the tourney was like the cherry on top for this amazing team. Coach Shaffer remarked, "We are the smallest team in the section going against schools and teams twice our size."
Cassie Huskey received the "Spirit of the Game" award from the officials, which goes to only one player in the section that exemplifies sportsmanship, skill, and dedication to the sport.
All Tourney players are Dani Ware and Kenzie DeLaCruz. Coach Shaffer also recognized the three freshmen who were brought up for playoffs, Aurea Webb, Nellie Ratcliff, and Marie Giles, saying, "They all did awesome!"
This team has improved so much since that short 20-21 season, when they only played a fraction of the teams in their league due to Covid restrictions. With the coaching and encouragement by JV head Kelly Herrmann, Varsity Assistant Sierra Huskey, and Coach Shaffer, they have grown together as a team and know how to run plays and anticipate where their teammates will be on the field.
They will lose seniors Ware, Huskey, Claire Robinson, Addy Humphrey, Alyssa Zimmerman, and Elizabeth Mahnke to graduation, but the core of this team will remain a force to be reckoned with next year.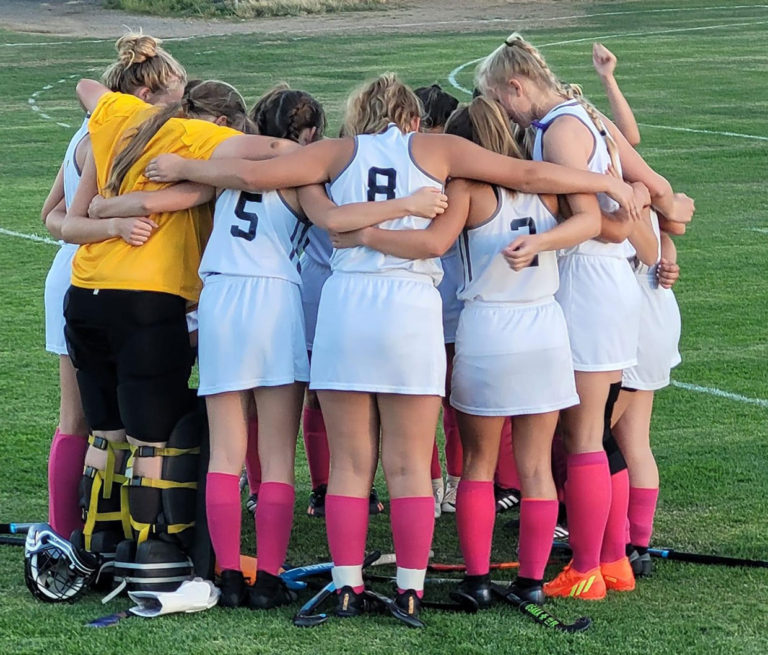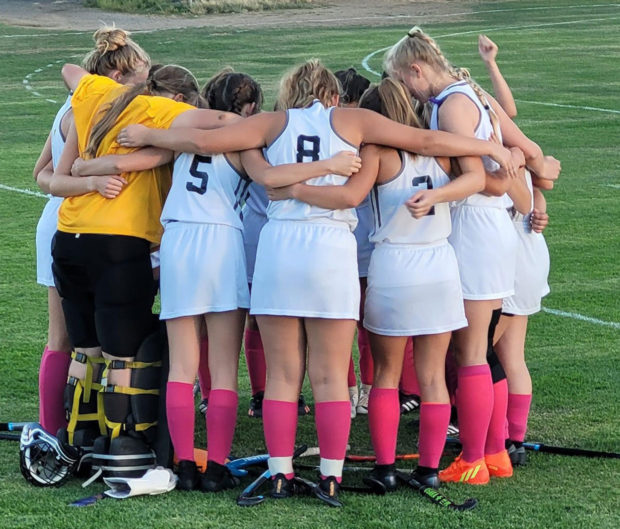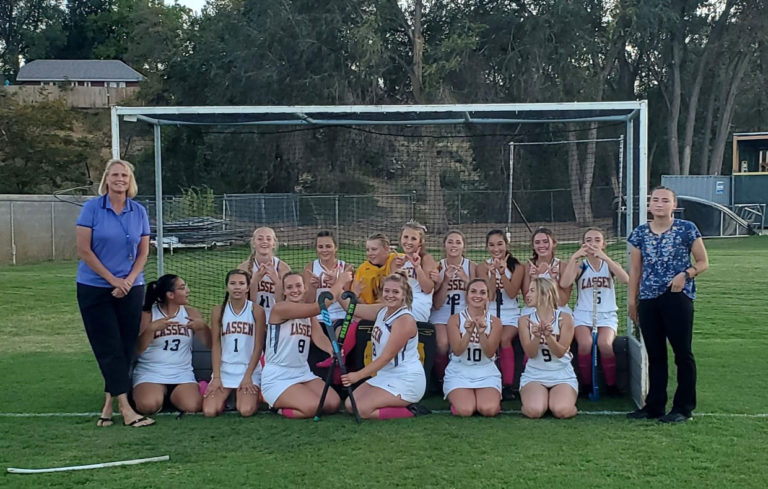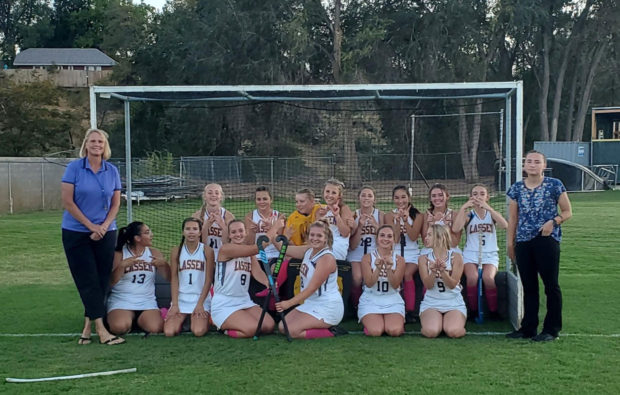 ---
Remember when news was 'newsy'? When you read about weddings, family events and engagement announcements in the newspaper? If you have something that might be newsworthy, please submit it to shelleybennett24@gmail.com and I'll do my best to include it here in "The Good Stuff."