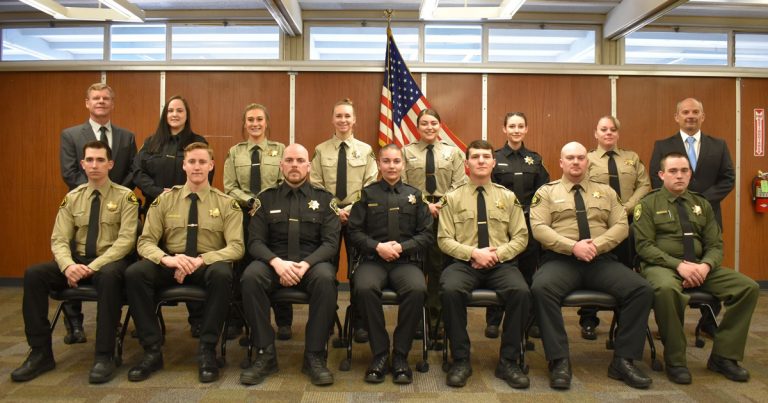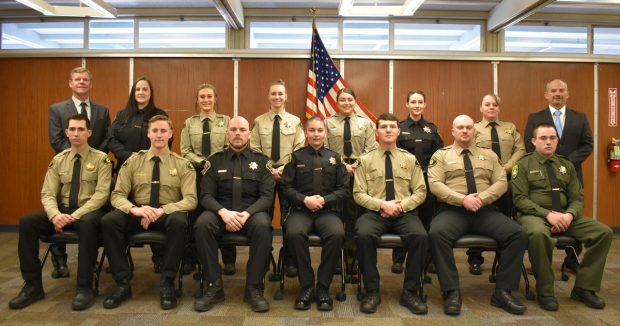 Thirteen Correctional Officers, from counties including Lassen, Modoc, Lake, Del Norte and Plumas have graduated from Lassen College's Correctional Officer Academy after an intensive five-week program that featured ten different instructors – all of whom are experts in their respective fields.
"It's our second year of having this state certified course," explains Lassen's POST and Administration of Justice Program Director Tom Downing, who presented graduates with their certificates in a ceremony held at the college this week.
"We are honored to be able to offer this training to our regional law enforcement partners."
According to Downing, the course is presented in a classroom learning environment that includes lectures, group participation and discussion, scenario roll play, oral presentations, physical fitness and defensive tactics.
As part of the five-week, 195-hour course, the officers are required to take four written exams and pass 13 written skills tests.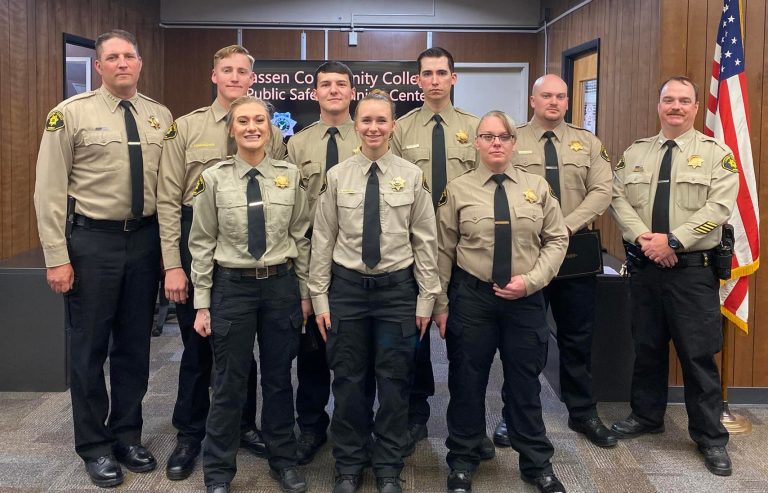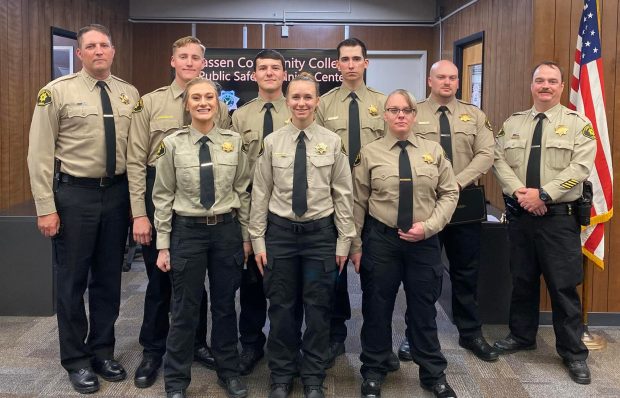 The Defensive Tactic portion of the course has 31 skills tests that the officers must complete, including control holds, takedowns, ground control, personal body weapons, searching, use of restraints and cell extractions.
Downing and Lassen College brought in nearly a dozen experts who worked with students on topics including the Criminal Justice System, Professionalism and Ethics, Gangs, Maintaining Security, Booking and Release, Supervision of Offenders, Medical Issues, Cultural Awareness, Report Writing, Emergency Situations, Testifying in Court and Behavioral Health.
The Core Course is certified by the California Board of State and Community Corrections and is required to be taken within one year of being employed as a full-time Adult Correctional Officer, working within local jail facilities throughout California.