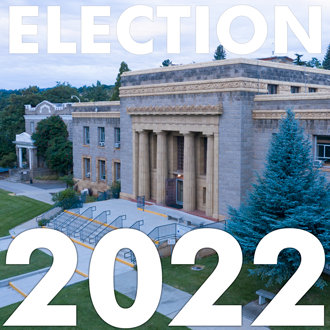 Lassen County Registrar of Voters Julie Bustamante has published unofficial local results from today's California Statewide Direct Primary Election.
According to Bustamante, out of 15,214 registered voters in Lassen County, 3,314 cast ballots in today's election.
In the District 3 Supervisorial race Tom Neely received 370 votes, beating incumbent Jeff Hemphill's 253.
Thomas Traphagan was the top vote-getter in the District 5 Supervisorial race with 281 votes, followed by Jason Ingram with 252 and JoAnn Sterling with 69.
Thomas Herrera narrowly beat Glen Yonan to retain his seat on the City Council.
Current Susanville Mayor Mendy Schuster successfully defended her council seat with 468 votes. Russ Brown won a second council seat with 331 votes.
Measure P, a tax initiative within the City of Susanville, received 557 yes votes and 465 no votes.
You can click here to download a pdf with the unofficial election results.