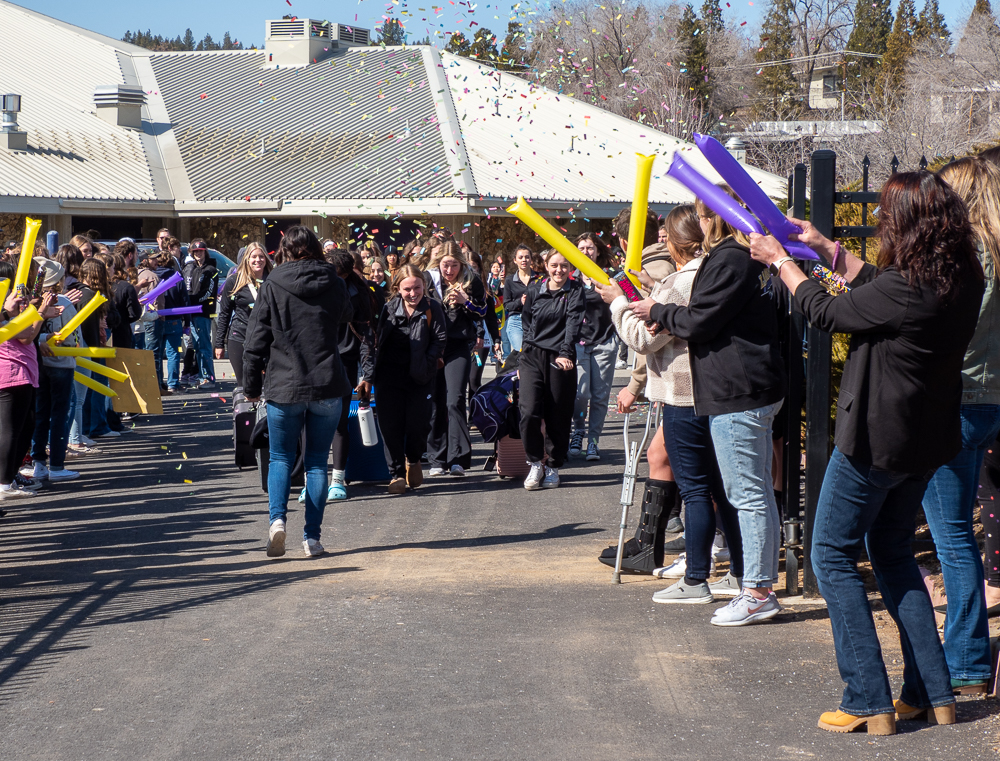 Video and Photos by
Marshel and Jeremy Couso
Lassen High School's Grizzliette Drill Team were given a heroic send-off from the LHS campus Thursday as they headed down to Southern California to compete in the USA Dance Nationals.
The Grizzliettes will be competing against nearly 2,000 dancers for the title of Champion at the 36th annual dance competition, held today and tomorrow in the Anaheim Convention Center.
The team was given a parade escort out of town, with full lights and sirens, which included vehicles from the Susanville Police Department, The Lassen County Sheriff's Office and the Susanville Fire Department, who brought their giant ladder truck for the occasion.
Good luck girls and have fun!