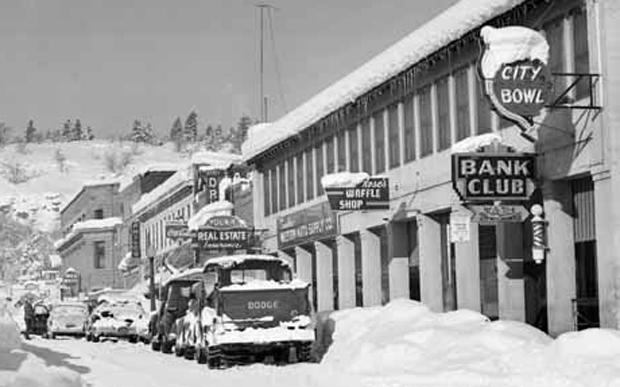 Bank Club Will Change Owners in Susanville
January 29, 1937
The Bank club management and ownership will be changed tomorrow when Adolf Rokitta, who purchased the establishment from Arthur DuCasse two and one-half months ago, will leave Lassen county as advised by his physician because of this variable climate affecting his health.
J. W. Resh, Jack Holmes and Louis Mari have made arrangements to purchase the business.
According to announcements today, the entire plant, including games, bar, restaurant and barber shop will be under the control of the new proprietors. No charges however are contemplated.
Women Is Fined for Selling Illegal Whiskey

Last night W. A. McIntosh of the state board of equalization, aided by Sheriff Olin S. Johnson, Lassen county sheriff, raided the hone of Geraldine Churchill. She was arrested for selling intoxicating liquors without a license.
Two different people were sent into the place, located about four miles west of Susanville on the highway, with instructions to make liquor purchases with the marked money with which they had been provided. The officers waited until the purchasers had emerged, then entered, found the marked money. There was also enough liquor to establish ample evidence.
The defendant appeared in justice court this morning and was released on $50 bail.
She pleased guilty on Thursday and was sentenced by Justice N. V. Wemple to pay a fine of $125 or serve 60 days in the county jail.
She paid $50 of the fine and promised to pay the remainder during the month of January.
---
We are always looking for new pictures to preserve and share in our historical photo collection and we would love to see yours.Your picture will be added to our digital archive for future use and we will make sure you receive credit whenever possible. Email your contribution along with your name and a short description of what you've sent to webxtra@susanvillestuff.com. A digital copy of every submission will also be donated to the Lassen Historical Society for preservation in their files.
>