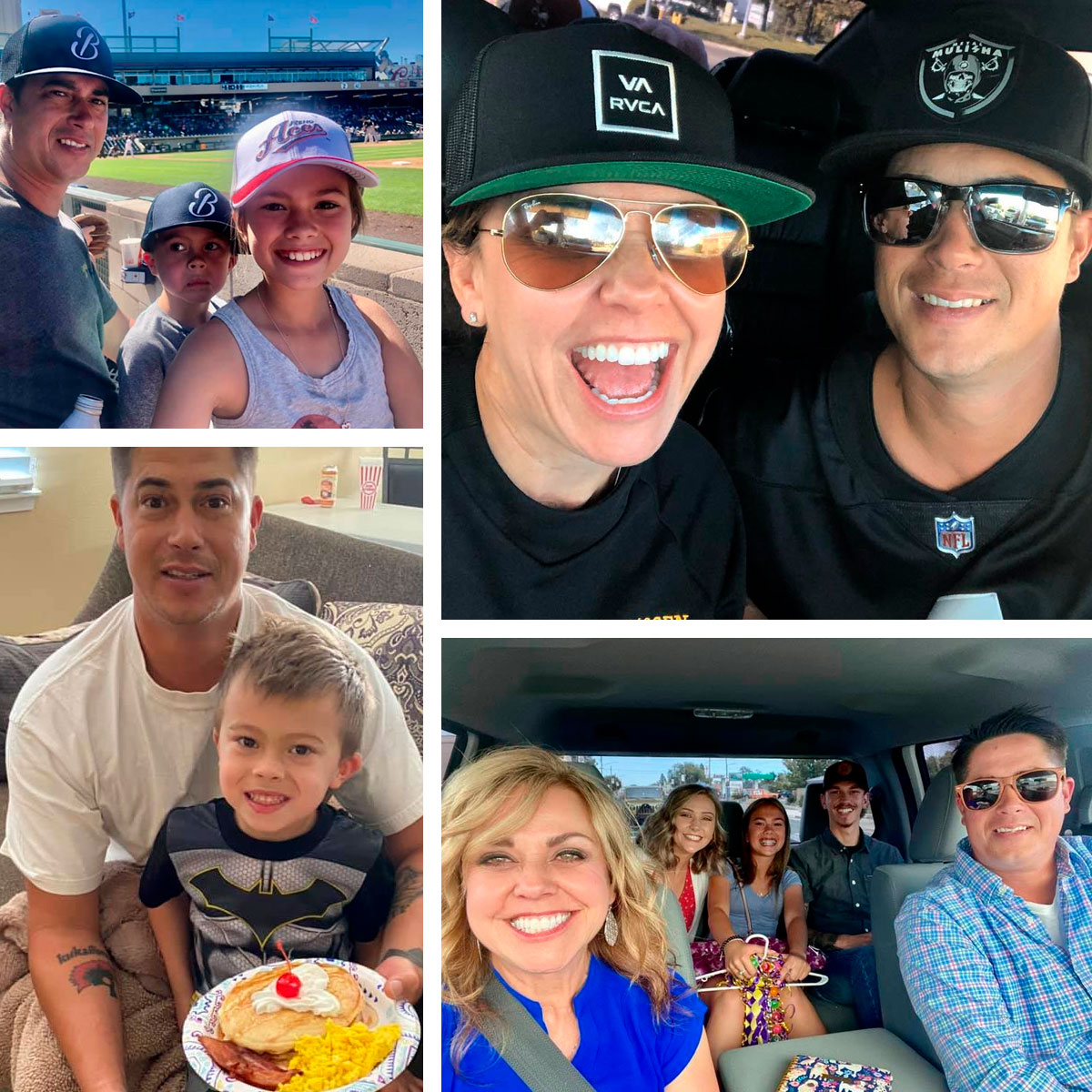 By Terra Avilla
I thought you all would enjoy this fun fact about the feature of this week's article – he was actually the second person I met here in Lassen County, and he tried to convince me not to move here.
We look back now at that funny story, and it makes me laugh and smile so much. It's ironic because he has been my family here since I moved. I am writing about Jeremy Wong.
I know for a fact that many, if not all of you, know dear Jeremy. He has a larger-than-life personality and is not afraid to make friends and meet people. In that respect, Jeremy and I are remarkably similar.
Back in 2012, Frankie and I were engaged and were trying to figure out what our marriage would look like, (ie. Where would we live) and Frankie had introduced me to Brad Pon, who at that time worked for the Police Department.
Frankie's hope was that Brad could convince me to apply and we would stay in Susanville.
On a Friday night, Frankie took me dancing at the old bowling alley. (Remember they used to have that cool room where they played music?) That room is where I met Jeremy.
He and Brad were so kind, however Jeremy told me that I would probably not like it here and cautioned against me moving here. (You can imagine Frankie's glares at him as he told me this.)
Obviously, I did move here, and Jeremy was one of the people who always invited me and Frankie over to his house. You know how people talk about their kids being born and raised together? That is how Peach and Koa Boy are. They are a month apart.
And don't let me get started on his beautiful daughter, who I have been blessed with watching grow up over the past decade.
But let's get back to the man, the myth the legend.
Being Jeremy's friend, I will say, you can always count on him. Always. If I or Frankie called him and told him to stop what he was doing to come over and help us repair a hole in our roof, he would be over without any hesitation.
Actually… correction, you wouldn't have to ask him. If you told him that you had a hole in roof, he would volunteer and ask how he could help. You never have to ask him, he just offers.
Jeremy is a handy man but don't let his exterior fool you. He has a huge heart and is actually a big softie. I watch how he has been with all my girls and there is a reason they love "Uncle Jeremy" so much.
He is a funny dude who always knows how to make you laugh, he is a great dad and a truly loyal friend. Frankie and I look back and laugh at that day when a very well-intentioned Jeremy had a heart-to-heart with me, and in a way helped shape my life here in Lassen County.
He will always be the "second person" I knew here, and I am thankful for that, as he is one of the reasons I love where we live.