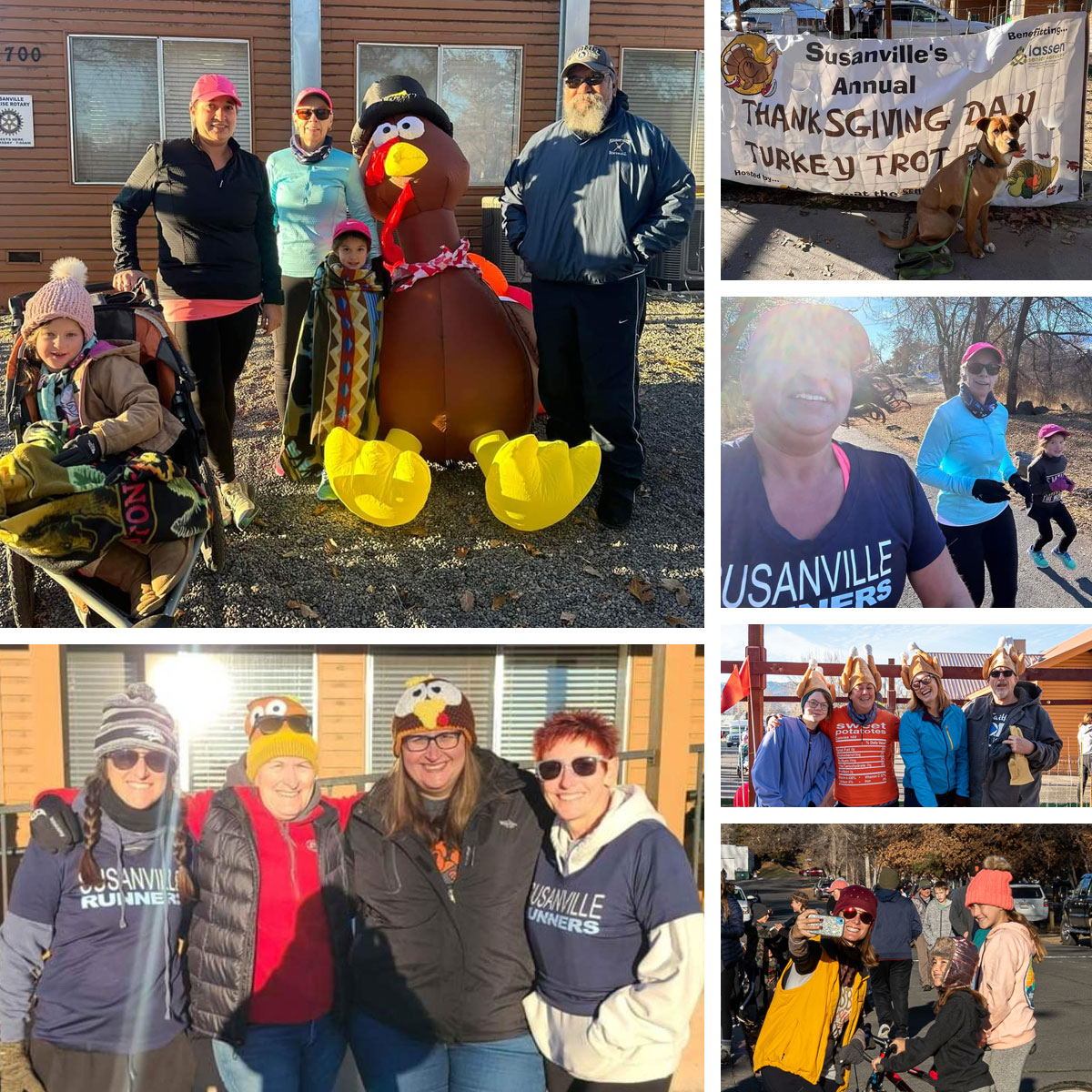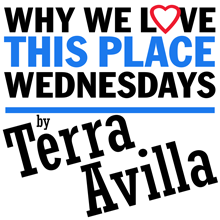 By Terra Avilla
I hope you all had a beautiful Thanksgiving weekend, as we kick off the holiday season in this beautiful county of ours, I know that we all have so much to be thankful for.
This week I want to write about the annual Turkey Trot that I really am thankful that we have in our community!
Previously operated by the wonderful Linda Powell, (who by the way still volunteers at the event) it is now orchestrated by the just-as-wonderful, Charlotte Roberts.
Sickness prevented my participation last year, but this year I was so excited to do the event with my two oldest girls. And they had so much fun.
The morning begins with registration and a smile from Carol Growdon. After signing the waivers and dropping of the donation of food to participate, (yep, all it takes to enter is a food donation for seniors) runners can then enter the costume contest.
There is an individual and team contest, as well as a prize (a turkey!) for the largest group of attendees! Susanville community members flock around the starting line and mingle on the holiday morning, and what a beautiful morning it was!
The runners who want to exercise go to the front of the group, while my people (the ones with lollygagging children) go to the end. And it is a perfect event for all of us.
The runners take off and my children, as well as the other groups of children, go at their own pace, reading facts about thanksgiving which are posted along the way on the trail, and of course my favorite part, playing spot Jeremy and Marshel!
My children and I discussed what we are thankful for, and even about how hungry we were getting for my mom's famous mashed potatoes later in the day. My daughters, who I was slightly worried about being able to complete the trail without whining or having a break down, did great and were so proud of themselves for finishing and getting their turkey necklace.
The event is a beautiful event that has become a tradition for some many families. It is a beautiful way to start the day, see your community and work up that appetite. I highly suggest that you check it out next year (walkers are more than welcome) and come see why it is one of the reasons I love where we live.