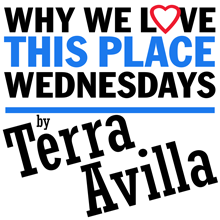 By Terra Avilla
Our County has done it again, proving why we are the best place to live.
With all of the recent cancellations, one of our hardest-to-stomach cancellations was that of our of high school graduations. Parents and students alike spend twelve years waiting for this celebration, and to have it cut short or not celebrated in the usual manner is heartbreaking.
And while we cannot always change things how we would like to, we can try to make the best out of a tough situation, and that is what the hearts behind our local adopt-a-senior program are doing.
Per their Facebook page, (which I encourage all of you to join), the program is designed "to celebrate those Seniors and all their accomplishments! Available to all Lassen County Seniors."
Parents, or another loved one of a graduating senior, can submit a photo of their cherished 2020 grad, write "a brief bio about your senior and ask to be adopted."
Then, "if someone wants to adopt your Senior they can comment and communicate with the nominator directly."
The adopter puts together a care package, or 'a graduation present of sorts.' The page suggests gifting homemade gifts, gift cards, Class of 2020 items, etc. and encourages adopters to shop locally, and gear the gifts toward their specific senior.
I have 'adopted' two seniors and, even though I may not know them, I am having so much fun buying and making their baskets.
I have adopted a senior who is going to the military and another into law enforcement, so I am so honored to try and pick out meaningful gifts for them that they will enjoy.
Important to note – there is no monetary minimum that adopters need to spend. This is purely out of the goodness of our hearts. Secondly, this is not a low-income program. All seniors are encouraged to be "put up for adoption" so that they can be loved on!
This program is to highlight and spoil all of them, as they all have had their senior year abruptly ended.
Third, this is not just for Lassen High School seniors. The administrators (Reina Davis and Jennifer Estrada) of the page are going out of their way to include all Lassen County Seniors – which is pretty awesome.
Scrolling through the page, it's a testament of the goodness of our community based solely on the speed in which these seniors are adopted… like within minutes. People want to give, they want to help. Let them. Let the community spoil your senior!
Reina and Jennifer are working hard to streamline this so that all seniors get a 'little something special' come graduation time.
Please click here and like their Facebook page titled, "Adopt a Lassen County Senior Class of 2020." If you can't afford to financially 'adopt' a senior  then join the page solely to see all of the amazing posts highlighting the great class of 2020.
A heartwarming reminder, of why I love the place we live.