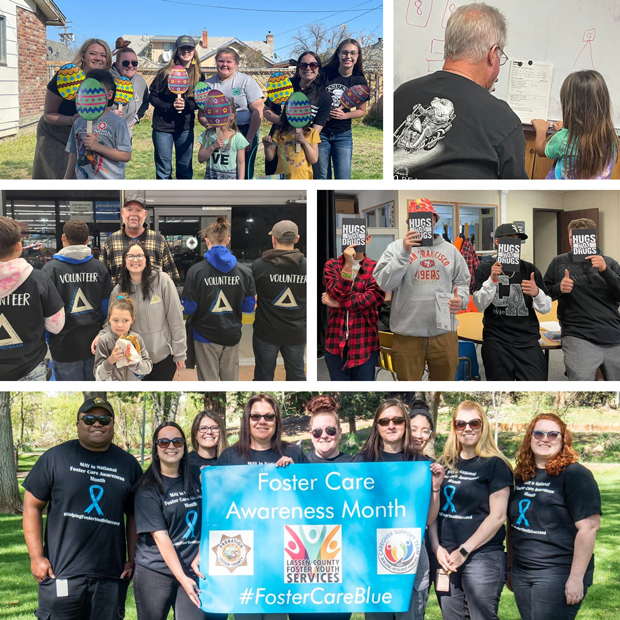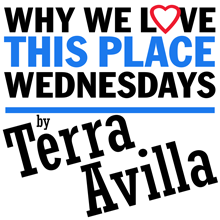 By Terra Avilla
May is National Foster Care Month. However, in my humble opinion, every month should be Foster Care month. This week I want to focus on our Lassen County Foster Youth Services and Independent Living Program and its coordinator Calli Oxford. Now I know that's a mouth full, but before we begin, I want to start with this staggering statistic.
At any given time, there are over 400,000 children in the foster care system and a new child is placed into care every two minutes. As you can see the need for support services, essential items, and foster parents is high.
National Foster Care Month shines a light on these children and points us all in the direction of solutions, but let's focus on the magic we have in our own county. For this I enlisted some help.
Calli Oxford runs our local ILP and Foster Youth Services Programs and does a great job. She is too modest to "toot her own horn" however I found some people willing to do it for her.
However, before we begin, I think it's important to say what FYS is. Foster Youth Services Coordinating Programs provide support services to foster children who suffer the traumatic effects of displacement from family and schools and multiple placements in foster care.
Daisy Murdock, longtime advocate for children in foster care, describes the positive impact that the program has had on youth in foster care. (One of the many services ILP offers is tutoring.)
Daisy writes, "I have a youth that I worked with who needed tutoring and we got him signed up and he loved it! Initially, he was only going to attend two days a week and this only lasted the first week then he begged his Foster Parent to go every day.
"At our first wrap meeting with the youth I bought him a nerf gun for his birthday and had set up what I thought was really cool engagement activity that would include shooting the new Nerf Gun.
"Halfway through the game the youth stops and asks his foster parent what time it is when she said it was 3:45pm the youth turned to me and said, "okay wrap it up Daisy I have to get to tutoring!""
WrapAround Facilitator Krystle Hollandsworth adds, "I have several children on my caseload that are foster youth and FYS/ILP have been a wonderful part of the team. They go out of their way to assist youth with their needs. They also make getting to know the youth and making them feel comfortable a priority. I had one little girl that loved it so much she asked to go to tutoring every day!"
Social Worker Gennifer McArthur echoes this sentiment stating, "The crew at FYS has been amazing to work with. As a social worker, I have the pleasure of working with Calli and her team often. As I sat and thought about how to describe FYS and ILP, I felt the need to email Calli and ask her! It seems anytime one of my kiddos in care needs something, I'm calling Calli! Better yet, she always knows where to direct me!"
"Calli and her crew have done a phenomenal job in working with our foster youth. They have a special knack for breaking through those trauma barriers to help the youths overcome their educational gaps.
"Calli helps track the progress for attendance and grades, which enables us to intervene before a youth gets too far behind in school. And for that youth who struggles a bit more, FYS helps advocate for different educational settings to meet the youth's learning style and needs. My older youths consistently tell me how much they enjoy attending ILP classes and all that they learn.
"If I have learned anything in the past two years of working with Calli, she is a force to be reckoned with. Her passion, and her team's passion, for working with our kiddos in care is immeasurable."
Yet it's not just the children in foster care that are supported by this wonderful program, Foster Parents like Jacey Hermann benefit from their assistance as well, "Calli is an amazing person who has the best interest of foster youth in mind. She is a voice for the voiceless. By no choice of their own, these children have had everything taken away from them.
"Calli advocates for them to obtain the one thing nobody can ever take away and that is an education. So many times, children in the foster care system have had poor attendance or once in placement have had to move and change schools. This leaves gaps in their learning and often they can fall behind. The tutoring program offers a supportive and safe environment where children can get the extra support they need to thrive. She is a difference maker."
And not that you need the "Terra Avilla" stamp of approval, but I have worked with the ILP team, and they are doing great things for some of our most vulnerable kiddos. They most certainly do not get recognized enough and I so appreciate them! They are of course, one of the reasons I love where we live.