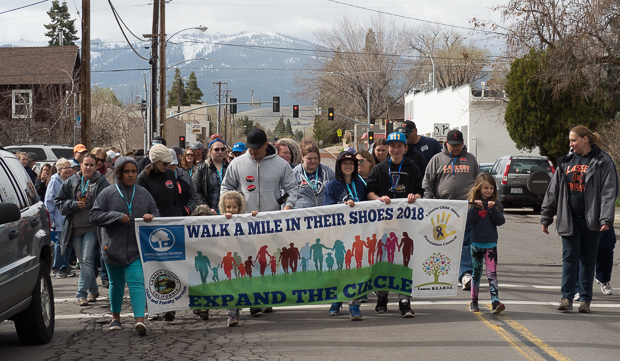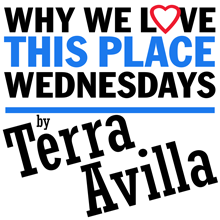 By Terra Avilla
October is Domestic Violence awareness week and with Lassen Family Services' big annual Dancing for a Brand New Me fundraiser approaching I felt it fitting to showcase this priceless treasure nestled in our community.
I can still remember the very first person I met 'on the job' working for the Police Department. That person was Jesse McCracken from Lassen Family Services.
If memory serves me correctly, it was because she was bringing doughnuts to the officers at the department to show her appreciation for our help, and she definitely found the way to my heart. Bribery with food.
Little did I know that this was typical Jesse, giving thanks to others without ever taking a second to accept any sort of praise herself. As time would go on, I would soon learn that was emblematic of all of the workers at Lassen Family Services. Servants advocates and mentors of others.
I know many of you have probably heard the name of this non-profit or may be able to pick out the bright blue building on Riverside Drive, but I would bet that most of you are unaware of the amount of aid Lassen Family Services provides our community. I also am certain you have no idea the amount of dedication their staff has toward helping others.
The average person doesn't realize how extremely daunting the 'after arrest' portion of the criminal justice process for a victim can be.
Imagine if you are a young mother who just escaped her abuser; a teenager who was just sexually assaulted; a husband in fear for the safety of his children or a parent whose child just reported molestation. These are dark things. These are the calls every officer hates. However, these cases are in the purview of the people at LFS. These are the cases where I cannot count the amount of times that Lassen Family Services has provided immeasurable assistance and I thought to myself that we, as a community, are so lucky to have them.
These advocates are on call twenty-four/seven. They work holidays and weekends, just like law enforcement, yet really never receive any sort of appreciation. These advocates come into the hospital in the middle of the night to sit with victims. Hold their hands. They work tirelessly to help bridge the gap for families between law enforcement and the court process.
A child who is intimated by the bulky gear of a police officer's uniform will happily sit and talk to Kassie Satica's warm, smiling face, or will respond to Jesse's empathic hand holding.
On calls like these, in a way, I have the easy part: arrest suspect, write report then follow up with court. The people at Lassen Family Services are the people who walk the long journey alongside the victim. This path is often filled with anxiety, as the survivor has to navigate the world of restraining orders, the need to find safe shelter, food and clothing as most victims don't have the luxury of knowing a head of time when crisis will strike.
The advocates go to follow up doctor appointments, court hearings and interviews. Their sole purpose is to support the survivors of these crimes.
I would be remiss if I didn't at least mention some of the other million things this agency does for our community: the Walk-a-Mile event, Denim Day, they maintain a clothing closet which is open to the public, they run the CASA and CHAT programs (again helping advocate for those who may not be able to speak up for themselves).
They maintain 'Brittany's Closet' which is a formal attire donation program so that our local youth has dresses and/or tuxedos to wear to prom.
They also provide Christmas gifts to foster kids, while their employees still find time to help other Christmas programs as well (almost all their staff volunteers for Holiday with A Hero). They provide parenting classes, interactive journaling groups and take turns manning the crisis line. I really could go on and on.
Melissa Downing, the program's Director, is a perfect fit as leader of this organization. I cannot think of a more selfless, yet capable, person as she ensures that our community is getting provided services of the utmost quality, so that we can reap all of these benefits from this local non-profit. They receive a little extra help from Kirby Lively, their wonderful grant writer.
When law enforcement tells victims they have an advocate on the way, we mean it. We mean that you, who are experiencing one of the worst days in your life, will not be alone in this. You will have support, available to wrap around you in every way possible.
Thank you Lassen Family Services for having the tenacity to stand up for those who may not be able to stand up for themselves.