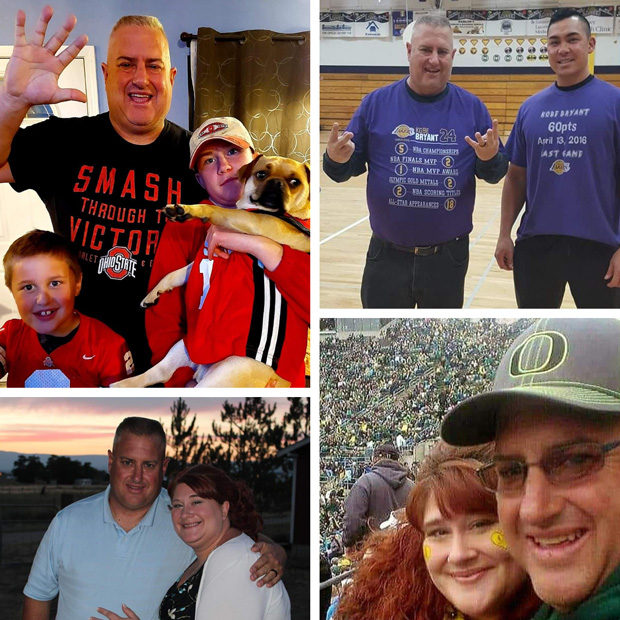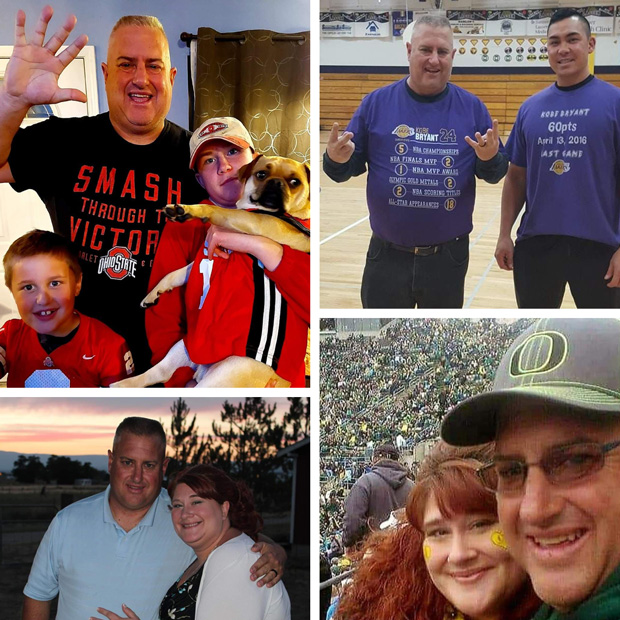 By Terra Avilla
I usually like to write about power couples individually, however, this week, I decided to give you guys a double dose of love and write about these two as a combined unit.
The most pressing reason is that, yes I do love them as individuals, but as a couple, they are pretty much iconic to what a husband and wife should be, and it makes me love them, and respect them so much more.
This week, I am writing about Meegan and Paul Moore.
I did not misspell her name. It is spelled exactly how it sounds "Mee-gan." Not to be confused with "Megan," which is what I called her for the first months of our friendships, until she kindly corrected me.
Now Paul, I have known a lot longer. He has been a steady member of my church, but also would pop in to see Frankie at baseball games, which is how I believe I first met him.
However, my most iconic memories of Paul came from when I worked graveyards, and at the very end of my shift, around 5:00a.m., I would see my friend Paul, running up and down Main Street.
I began to associate the sight of him with not only the dawn of a new day, but the ending of my shift. (both very happy things for me)
I would wave and watch the consistency in which he would work out in the early mornings. Whether he knew it or not, he became a happy part of my day.
Then came our interactions through his work. Paul manages the Super 8 Hotel. When the Camp Fire decimated Paradise, California, as you all may remember, our town became flooded with those who had lost their entire worldly belongings.
It was then that I saw how sweet that man really is. I worked with him to help, not only feed, but clothe his evacuees at the Super 8.
He didn't have do 99% of what he did for them, calling to get proper clothing, helping ensure meals were delivered. He took on the position of being their Lassen County Advocate, and I truly saw that man's heart of gold, gleaming as he helped them.
Meegan, however, will not be outdone. This is why they are so perfect together.
I became close with Meegan when we both served as volunteers in Awanas. Now Awanas is a multi-month commitment for volunteers. And I will admit, sometimes I "volunteer" but do it begrudgingly. However, Meegan's sense of humor, and realness, was entirely refreshing and honest.
She herself is a mother, and she is extremely relatable. She never tries to be something she isn't, all while being gregarious.
When I walk into a room, I am drawn to her spirit. On a sidenote, so are my children. My middle child, who to be honest, likes to be just left alone, took full advantage of Meegan's warm heart, as she made Meegan carry her around Vacation Bible School for two hours.
"Meegan! Put her down, she can walk!" I said.
Meegan just shooed me out of the room, stating she had it, and she wanted Pearl cuddles. (Which FYI, Pearl doesn't even give me!). Kids can recognize a pure heart, and that is what we have in the Moores.
A great family. A couple who does a great job of being friendly and helpful. About providing service to others, and about being role models for those around them.
They compound the sweetness of one another, but never in a fake or insincere way. They are just good-hearted people, who are so, so easy to love. And I want them to know that I, and so many others, do love them.
They are two reasons I love where we live.